Description

The world is desperate for daring leaders who are self-aware, know how to have hard conversations, hold themselves and others accountable, build trust, lead with empathy and connection, take smart risks that lead to innovation, reset quickly after disappointments and setbacks, and give and receive feedback – especially when it's tough.
We need leaders, like you, who lead from a place of courage.
About Dare to Lead™
Based on the latest research of Dr. Brené Brown, Dare to Lead™ is a 2-day workshop designed to teach the four courage-based skill sets that will help you drop the armor and become a more daring leader.
This course, lead by Lisa Brouwer, a Certified Dare to Lead™ Facilitator (sorry... not Brené Brown herself), includes group facilitation, self-reflection, practical activities, and short videos hosted by Brené on the four skill sets of courage:
Rumbling with Vulnerability: Facing risk, uncertainty, and emotional exposure with courage and clarity.

Living into our Values: Identifying, operationalizing, and practicing the beliefs that we hold most important.

BRAVING Trust: Creating or deepening connections in relationships and teams based on the seven elements of trust.

Learning to Rise: Learning and growing from the failures, setbacks, and disappointments that are inevitable when we are brave with our lives.
You will learn, practice, and hone these skills in an atmosphere with other leaders from various organizations across industries. Your experiences (and theirs) will make this a unique learning environment where you'll leave with new language and rumble skills, operationalized values, and the confidence to apply Brené's tools and framework to how you live, lead, work, and even parent.


Who Should Attend?
This workshop is for people who want to fully step into their leadership potential by being more courageous, who may or may not be in an 'official' position of leadership.
Dare to Lead™ alumni include:
Education (Dean of Students, Principal, Program Director, Asst Principal, Education Coordinator)

Financial Services (Dir of Operations, Customer Service Manager, Branch Manager, Performance Coach)

Corporate (Chief Innovation Officer, Dir of HR, Dir of Learning & Development, IT Project Manager)

Small Business (Meterologist, Financial Planner, CPA Partner, Architect Principal)

Health Care (VP of Performance Excellence, Genetic Laboratory Specialist, Dir of Research, Physician)

Military (Officers and Enlisted personnel from the Air Force and National Guard)

Non-Profits (Dir of HR, Executive Director)


Workshop Details
When: Wednesday and Thursday, February 12 and 13

Where: Venue to be Announced
Time: 8:00 am to 5:00 pm both days (come earlier to enjoy a light breakfast)
Cancellation or Refunds: No refunds will be given but in the event you cannot attend, you can transfer your paid registration to another partcipant by emailing the organizer at Lisa@FullThrottleLiving.com.
For optimal discussion and maximized learning, space is limited to the first 24 attendees.
This workshop does not certify you to teach the Dare to Lead™ curiculum. To become a Certified Dare to Lead™ Facilitator, please visit Brené Brown's website at https://daretolead.brenebrown.com/.


Included in this Coursework
Dare to Lead™ Workbook

Daring Leader Assessment

Dare to Lead™ Participant Certificate (upon completion)

Dare to Lead™ Trained badge on your LinkedIn profile (upon completion)

Light Breakfast, Beverages, Lunch, and Snacks
About Your Facilitator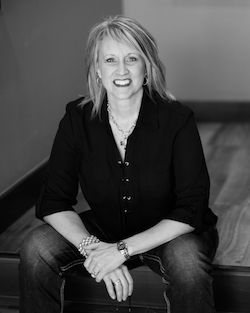 Whenever Lisa Brouwer introduces Brené to audiences, she jokingly adds the #Girlcrush. Since reading Daring Greatly in 2013, Lisa has been immersed in Brené's work; everything from reading her books, learning from Brené online, and participating in face-to-face groups. This life-changing work has helped her build shame resilience, lean into vulnerability, and drop the belief that her self-worth is found in her productivity (see daring leadership armor #12). Learning about empathy and self-compassion (and practicing what she learned) has changed how Lisa leads in her community, works with her clients, and even parents her teenagers. Lisa was accepted into Brené's Dare to Lead™ program and joined the first cohort of certified facilitators in March 2019. She is living proof of what is possible when you say "Hell yes" to your call to courage.


About Dr. Brené Brown (Content Developer)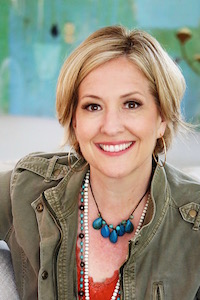 Brené is a research professor at the University of Houston where she holds the Huffington Foundation – Brené Brown Endowed Chair at The Graduate College of Social Work. She has spent the past two decades studying courage, vulnerability, shame, and empathy, and most recently completed a seven-year study on courageous leadership. She is the author of five #1 New York Times bestsellers: The Gifts of Imperfection, Daring Greatly, Rising Strong, Braving the Wilderness, and Dare to Lead, which also debuted at #1 on The Wall Street Journal and Publisher's Weekly lists.
If you're not familiar with Brené's work, please view her most watched presentations:
Brene's Netflix Special - Call to Courage (Released April 2019)
Brene's TED Talk - The Power of Vulnerability (June 2010)
Questions?
If you have questions about this workshop, please email Lisa@FullThrottleLiving.com or call/text 605-366-3072. If you are interested in visiting with Lisa about bringing the Dare to Lead™ curriculum to your team or organization, please email her at Lisa@FullThrottleLiving.com.