Dare to Lead™ - Leadership Program - Silicon Valley/Santa Clara, CA
Description
Dare to Lead™ - Leadership Development Program
The world needs daring leaders who are self-aware, know how to have hard conversations, hold themselves and others accountable, build trust, lead with empathy and connection, take smart risks that lead to innovation, reset quickly after disappointments and setbacks, and give and receive feedback – especially when it's tough.
Join Dare to Lead™ to learn and practice the skills to move from armored leadership to daring leadership.
Based on the latest research of Dr. Brené Brown, Dare to Lead™ is an empirically based courage-building program (what Brené refers to as a "skill-based playbook for leaders.") The most significant finding from her latest research is that courage is not an inherent quality, but rather it is a collection of four skill sets that are teachable, measurable, and observable.
This course, co-lead by Certified Dare to Lead™ Facilitators Lisa Brouwer and Amy Papazian, includes group facilitation, self-reflection, practical activities, and short videos hosted by Brené on the four skill sets of courage:
Rumbling with Vulnerability: Facing risk, uncertainty, and emotional exposure with courage and clarity.

Living into our Values: Identifying, operationalizing, and practicing the beliefs that we hold most important.

BRAVING Trust: Creating or deepening connections in relationships and teams based on the seven elements of trust.

Learning to Rise: Learning and growing from the failures, setbacks, and disappointments that are inevitable when we are brave with our lives.
We need daring leaders, like you, who are not silent about hard things, who ask the right questions, who are self-aware enough to lead from their hearts and not from fear.
For optimal discussion and maximized learning, space is limited to the first 24 attendees.
---
Workshop Details
Thursday, October 24 - 8:30 am - 5:30 pm

Friday, October 25 - 8:30 am - 5:30 pm
Included in this Coursework
Dare to Lead™ Workbook

Daring Leader Assessment

Dare to Lead™ Participant Certificate (upon completion)

Dare to Lead™ Trained badge for your LinkedIn profile

Beverages, Lunch, and Snacks
The Venue
We are excited to partner with The Plaza Suites to host this workshop. If you'd like to fully immerse yourself in this life-changing content and connect with the Dare to Lead™ community, consider staying at the hotel. To reserve your room online, click HERE.
---
About Brené Brown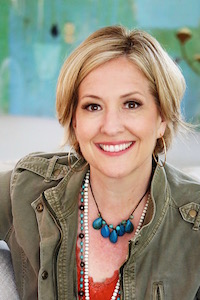 Brené Brown, PhD, LMSW, is a research professor at the University of Houston where she holds the Huffington Foundation – Brené Brown Endowed Chair at The Graduate College of Social Work. She has spent the past two decades studying courage, vulnerability, shame, and empathy, and most recently completed a seven-year study on courageous leadership. She is the author of five #1 New York Times bestsellers: The Gifts of Imperfection, Daring Greatly, Rising Strong, Braving the Wilderness, and Dare to Lead, which also debuted at #1 on The Wall Street Journal and Publisher's Weekly lists.
Brene's Netflix Special - Call to Courage (Released April 2019)
Brene's TED Talk - The Power of Vulnerability (June 2010)
---
Meet Your Facilitators

Amy Papazian is a Professional Leadership Coach and Facilitator with a BA in Psychology from UCLA and an MBA from SF State University, emphasis in Organizational Development. She has a passion for helping organizations and leaders identify corporate values and build corporate cultures and practices that align with their strategic goals. Her early years were spent in high tech sales and marketing for computer giants and for a start-up in the fledgling voice recognition industry. Amy spends time in off hours exploring the SF Bay Area with her family and friends and attending musicals as often as possible.

After 20 years of sales and leadership in corporate America, Lisa Brouwer traded her high heels for Harley boots and her briefcase for saddlebags. She now travels a high-octane highway; empowering individuals and organizations to kick their potential into high gear. While leading in the largest financial institution in the US, Lisa learned what it takes to fuel success in a fast-paced, ever-changing business landscape. By building and leading a high-performing mortgage team that tripled sales production in three years, Lisa accelerated herself (and her team) to the top 5% of the company nationwide. Lisa excels at showing leaders how to reach their highest level of performance to work and live at full throttle. She is creator of the POWER Collective, a heart-centered, results-driven coaching program designed for high-performing women. Lisa is a Certified Dare To Lead™ Facilitator under the direction of author and professor Dr. Brené Brown. She also directs Leadership University, a leadership development program for corporate, business, and community leaders.