Dare to Lead™ designed by Dr. Brene' Brown
Description

A 2-day Dare to Lead™ - an empirically based courage-building program. It's a game-changer for individuals and leaders of all levels. Dare to Lead™ includes facilitation, self-reflection, practical activities, dialogue, and short videos hosted by Brené on the four teachable, observable, and measurable courage skill sets.
Dare to Lead™
Brené Brown, research professor and author of five #1 New York Times bestsellers, interviewed global C-suite level executives on the future of leadership, asking: "What about the way people are leading today needs to change in order for leaders to be successful in a complex, rapidly changing environment?" There was one answer that saturated the data of the responses: "We need braver leaders and more courageous cultures."
Daring leaders are self-aware, know how to have hard conversations, hold themselves and others accountable, lead with empathy and connection, take smart risks that lead to innovation, reset quickly after disappointments and setbacks, and give and receive feedback - especially when it's tough.
*If you are interested in bringing the Dare to Lead™ curriculum to your team or organization, please email rebecca@wethrive.live
_______________________________________________________________________________
About the Dare to Lead™ Program
The most significant finding in the research of Dr. Brené Brown is that courage is a collection of four skill sets that are teachable, measurable and observable. Dare to Lead™ is an empirically based courage-building program focused on the four skill sets of courage:
Rumbling with Vulnerability: Facing risk, uncertainty, and emotional exposure with courage and clarity.

Living into our Values: Identifying, operationalizing, and practicing the beliefs that we hold most important.

BRAVING Trust: Creating or deepening connections in relationships and teams based on the seven elements of trust.

Learning to Rise: Learning and growing from the failures, setbacks, and disappointments that are inevitable when we are brave with our lives.
As a participant, you will get to the root of how to show up, be deliberate, do brave work and have hard conversations and meaningful relationships in fast-paced complex environments.
Program Features
In-person 16-hour curriculum designed by the Brené Brown Education and Research Group

Videos of Brené made exclusively for the Dare to Lead™ program

Individual, small group and pair work

Interactive and reflective exercises to practice the four skill sets of courage
Participants will learn:
What courageous leadership and cultures look like and what happens when courage is absent. Spoiler alert: A lot of surviving and very little thriving.

What gets in the way of us showing up as our whole selves and being brave. Spoiler alert: It's not fear.

The four skill sets of courage and how to immediately begin building them and putting them into practice. Spoiler alert: Courage doesn't mean the absence of fear. Courage is being afraid and doing it anyway.
What's Included:
Lunch
Official Dare to Lead™ workbook
Upon completing the training, you will receive a "Dare to Lead™ Trained" certificate and digital LinkedIn credential.
FAQs
Sign in from 8-8:30 both days of training. You must sign in and out to be eligible for your certificate and LinkedIn badge.
Attire: Casual and comfortable - whatever that is for you!
Parking: Plenty of free parking available.
Tickets
$797 - Early Registration (Ends Dec. 31st, 2019)
$897 - Standard Registration (Ends Feb. 10th, 2020)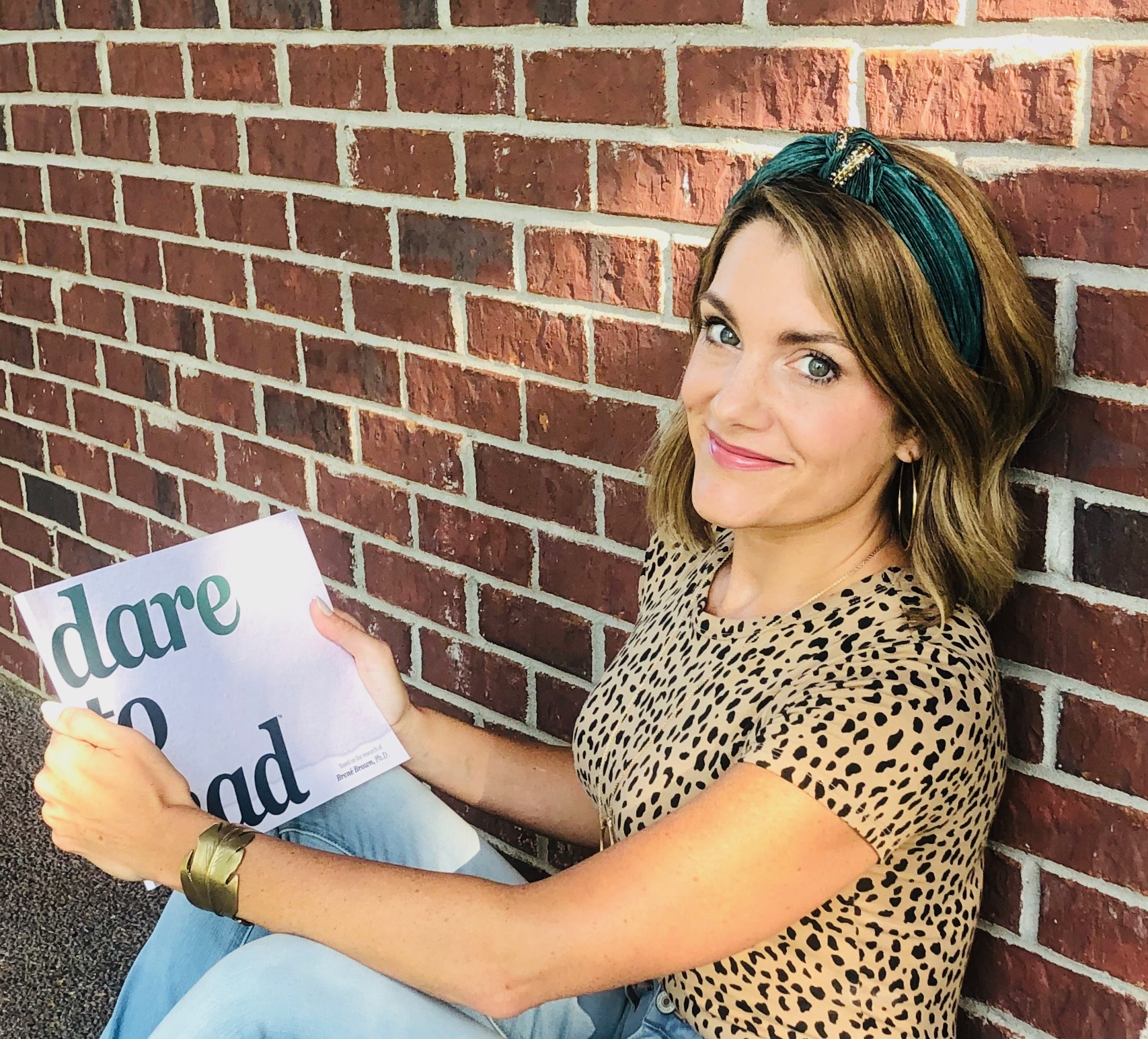 About the Facilitator
Alissa Bartenbach is a certified Resilience Coach (CREC) and was trained directly by Dr. Brené Brown to facilitate the Dare to Lead™ program (CDTLF). With more than 13 years of experience consulting within organizations and a focus on leadership development, Alissa brings experience, knowledge and a passion for helping others achieve their full potential. She's eager for organizations, leaders and cultural influencers to know there is a different way to lead, connect and show up in life and work.
Cancellation and Refund Policy
No refunds will be given, but you can transfer your paid registration to another participant if you notify the rebecca@wethrive.live within 48 hours of the training date.