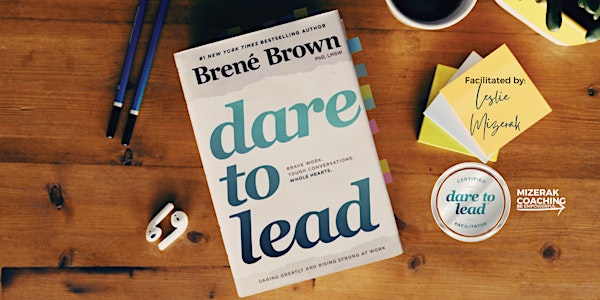 Dare to Lead Taster - Overview & Implementation Options
What is Dare to Lead? How can it help me to be a more effective leader? How can I use it in my organization? 3 Questions I get asked a lot!
About this event
In this short webinar we will:
Do a quick overview of Dare to Lead.
Relate the Dare to Lead content to being a more effective leader.
Give you a few ideas of how you can implement Dare to Lead in your organization; no matter your Leadership Development budget!
Link you to Dare to Lead resources
Update you on upcoming programs
If you can't wait for our next overview, shoot us an email with your name & email address - we will send over the brochure version of this webinar - Hello@MizerakCoaching.com

About Your Facilitator
Certified Dare To Lead™ facilitator, Leslie Mizerak trained with Brené Brown and an amazing cohort of Dare to Lead™ facilitators in preparation to facilitate this leadership-changing learning and personal growth experience.
Leslie Mizerak
Leslie Mizerak is an Executive Coach & Leadership Facilitator with Mizerak Coaching & Consulting.
Leslie specializes in executive, leadership, and role transition coaching. She works with individuals and teams to strengthen leadership capabilities. She is especially skilled in helping clients to understand and build their leadership competency in the areas of influence, emotional intelligence, team dynamics, and communication. Leslie is the organizer of DisruptHR Orlando and her personal Motto is: Life is too short not to have fun.