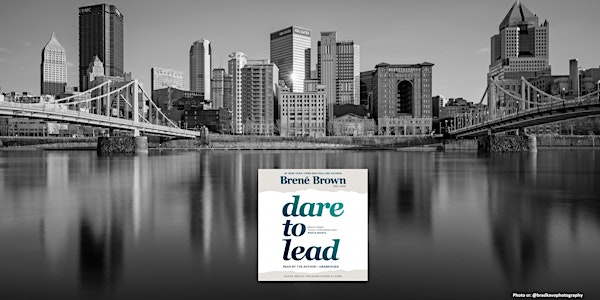 Dare to lead - 412 leaders
When and where
Location
Online Pittsburgh, PA 15243
Description
The Building Compassionate Learning Communities (BCLC) Project invites you to: dare to lead #412 leaders.
Dare to Lead is author Brené Brown's latest book. From Brené's team: "dare to lead is the ultimate playbook for developing brave leaders and courageous cultures. Daring leadership is a collection of four skill sets that are 100% teachable. It's learning and practice that requires brave work, tough conversations, and showing up with our whole hearts."
We will virtually meet in ZOOM conference calls during the month of October, on Tuesdays, from 7:00-8:00 pm. Once you register through eventbrite, we will send you invitations/links to each week's ZOOM call.
On the last Tuesday of our work together(10/29/19), we will meet in person at Microsoft Corporation, Pittsburgh from 7:00-9:00pm.
Each week the workshop will cover and discuss a new section of Brown's book. Educator Tina Raspanti and principal Nicci Giehll will facilitate the calls and workshop. They are both avid Brené Brown followers and wish to share this experience in community with other educators and leaders. Let's dare to lead and learn together.
Online dare to lead calls are being offered at no cost. We are asking for a $10 donation at the door for the October 29, 2019 in person event to cover costs for the evening.