Dare To Dream - Creating the Magnificent Obsession For Your Life

Saturday, February 19, 2011 at 11:00 AM (GMT)
Event Details
Dare to Dream!
A call to action for 2011
Will this be your best year ever or is it going to be another year that fizzles out?
How can you achieve those goals set at the New Year to make this year the best one of your life?
We invite you to Dare To Dream!
Q: What is the one, all-empowering thing that visionaries such as Einstein, Branson, Gates, Mother Theresa and Steve Jobs all have in common?
A: They have all had a beautiful, magnificent, inspiring vision for their lives that they were compelled to create no matter what! They have retained that child-like sense that anything is possible. They have an obsession with something magnificent; their life and everything in it!
January is over and February is upon us now; how can you create a magnificent obsession for your life and unleash your potential to achieve what you want this year, and the next, and the next?!
Attend Dare to Dream! A two-day seminar to help you create your own beautiful, inspiring vision - your magnificent obsession. Be supported afterwards by a Success Family as well: your own visionary team to help you follow through and achieve your dreams.
Eclub chairman Paul Waugh on what it means to have a magnificent obsession:
What: 
A two-part seminar split over two Saturdays that will:
Help you understand exactly what a magnificent obsession is
Help you identify your core values and start living your life by them
Help you build YOUR very own magnificent obsession and vision!
Show you how to live your magnificent obsession every day
Help you create a Success Family: a visionary team to ensure you follow through and achieve your dreams, while also collectively supporting a young person achieve theirs
Why:
Just take a look at the potential difference living with your magnificent obsession could have on your life as opposed to living without one:
Life without your magnificent obsession is:
Full of procrastination and laziness
Dull, boring and grey
Directionless and repetitive
Busy, work is a chore and you often only have enough money to pay the bills 
Life with your magnificent obsession could be:
Full of passion, purpose and joy!
Slower and more relaxing: you have more time to do the things you love
More affluent! You have better health, optimal relationships and financial abundance 
Exciting and energising
More focussed and driven: even mundane tasks become exciting steps forward
When:
         Two-part seminar on:
Saturday 19th February 2011
&
Saturday 26th February 2011 
11.00am - 6.00pm 
(lunch is included on both days)
Where:
Radisson Edwardian Vanderbilt Hotel
68-86 Cromwell Road
SW7 5BT London
United Kingdom

How:
This event will be hosted by veteran leader and entrepreneur of 17 businesses. Eclub Chairman, Paul Waugh.
This is not just a one-off seminar like so many others. There is an opportunity for you to be mentored and be part of a Success Family on the back of the seminar: ensuring you follow through and achieve your dreams this year and beyond.
As well as two full workshop days, we are including a one-hour 1-to-1 mentoring session. This will help you to begin identifying what you need to do to realise your magnificent obsession.

You also get 

membership to the Entrepreneurial and Careers Club

 -

an environment to help you bring your magnificent obsession into your everyday life.

You can also become part of a Success Family;

 a visionary team you and others

 can turn to on an ongoing basis long after the seminar is over.

You then become part of a growing community of forward-thinking aspiring business and career leaders. These are people who want to make a positive change in their lives and the lives of others.
2 day Seminar +
1-to-1 Mentoring Session + 
Eclub Membership + 
Success Family formation + 
2 Lunches = £245
Our 100 spaces are filling up fast so book ASAP!
Book now via Paypal, or register above and receive an email with alternative payment methods.
Live Event Ticket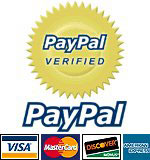 Webinar Ticket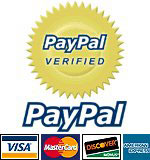 ***(
PLEASE NOTE:
YOUR TICKET IS NOT CONFIRMED UNTIL PAYMENT IS RECEIVED IN FULL)***
If you would like to see a shining example of a magnificent obsession watch this short but incredibly touching clip:
See how other people have benefited from Eclub by watching this short clip:
You can find out more about the Eclub on our website:
Please do get in touch via our website (http://e-club.org.uk) if you have any questions or queries.
We look forward to meeting you on the 19th February and working with you to create the life you have always dreamed of!
Honouring the Greatness in You,
When & Where
68-86 Cromwell Road
SW7 5BT London
United Kingdom


Saturday, February 19, 2011 at 11:00 AM (GMT)
Add to my calendar
Organizer
Lighthouse Entrepreneurial Club
Dare To Dream - Creating the Magnificent Obsession For Your Life