Description
The 2nd Annual "Dare to Be D.I.N.O!"Business Leadership Conference for:
Men have been the strong hold of business in the USA for decades. The tides are changing- and the fastest growing segment of innovative businesses are being led by women. There's one issue though. Men approach business differently than women. It's part of why men have dominated in this arena for years.
When you attend this conference, you will learn how to Raise the Bar In Body, Mind & Business! You will learn how to Go from Vision to Victory and Pivot Into Profits. And…you'll learn How to Think Like a Man but WIN Like a Woman!
Building a business takes guts.
Staying in business takes knowledge, passion, and know how.
Becoming a 7 Figure business takes courage, conviction, tenacity…and refinement of your trajectory.
At the 'Dare to Be D.I.N.O!' Conference, we equip growth minded visionaries with information, insights & support to overcome overwhelm, go from Vision to Victory so you can Confidently & Consistently Pivot Into Profits!
You'll receive tools needed to "RAISE THE BAR" in Body, Mind & Business.

Boost your confidence by knowing how to "Think Like a Man But Win Like A Woman!"

Learn the Benefits and Why You Need to'Go Big!'

Experience proven ways eliminate the negative thoughts holding you back.

Gain insider "been there, done that" in business to make the money you deserve.

Master

three cornerstones to 'Go Big!': your mindset, skill-sets and the your network.
It is imperative that you continue to learn new skill sets to conquer these problems. At D.I.N.O! we teach you to "RAISE THE BAR" in Body, Mind & Business to eliminate the struggles & live the business of your dreams.
Imagine yourself in the near future, living life on your terms, on your time, with just the right amount of everything you desire for you, your business and your family.
What would that look like? Feeling great about yourself, hearing gratitude for the work you do professionally and enjoying the fun and laughter of your loved ones as you share quality time with them.
Attend the "Dare To Be D.I.N.O!" Business Leadership Event!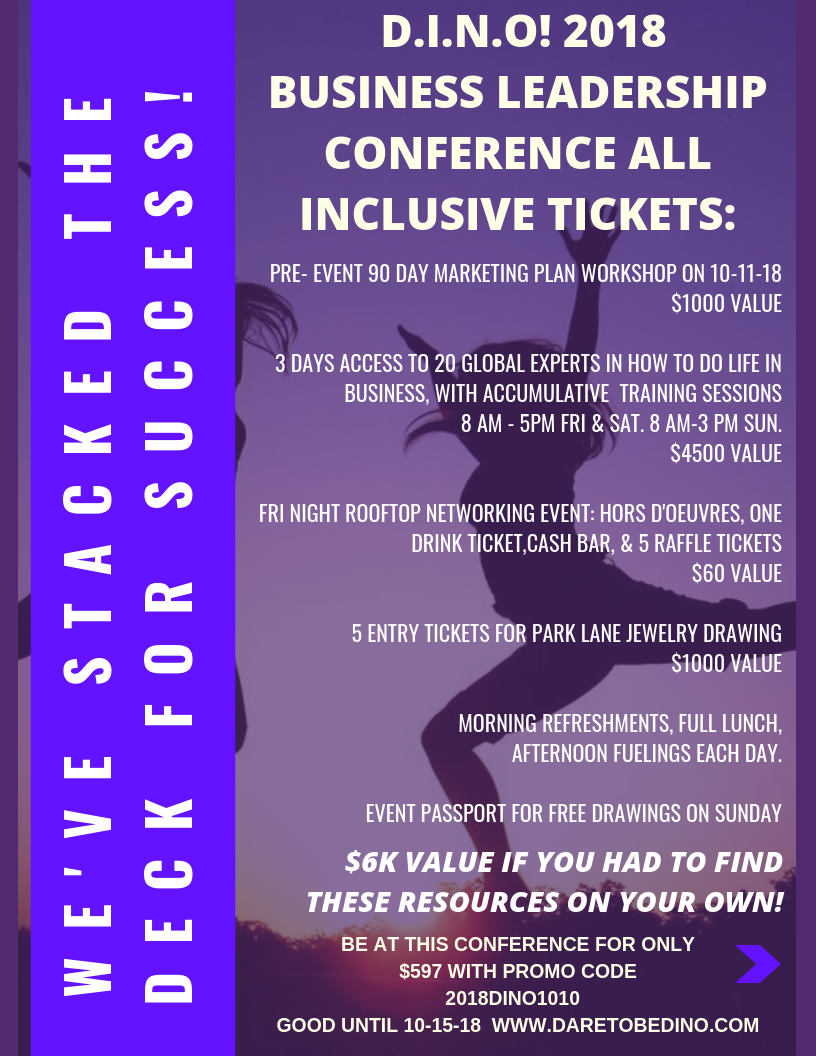 Envision a bold new you: Confident, strong, decisive, financially independent, secure, successful, peaceful and full of all the goodness life has to offer.
This three-day Entrepreneurial Women's Business Leadership event in San Diego, CA delivers clarity & answers on how to create, embrace and LIVE the Vision of YOU that you've always dreamed of!

Define your mission and align that with your goals and values.

Discover how to connect with your passions that empower you.

Identify hidden things that are holding you back.

Walk away with new skills, tools, insights, knowledge and resources

Learn how to overcome obstacles to stay on track.


She's the "Trailblazing Entrepreneur". STBI Survivor. Innovator of Effective Entrepreneurial Education.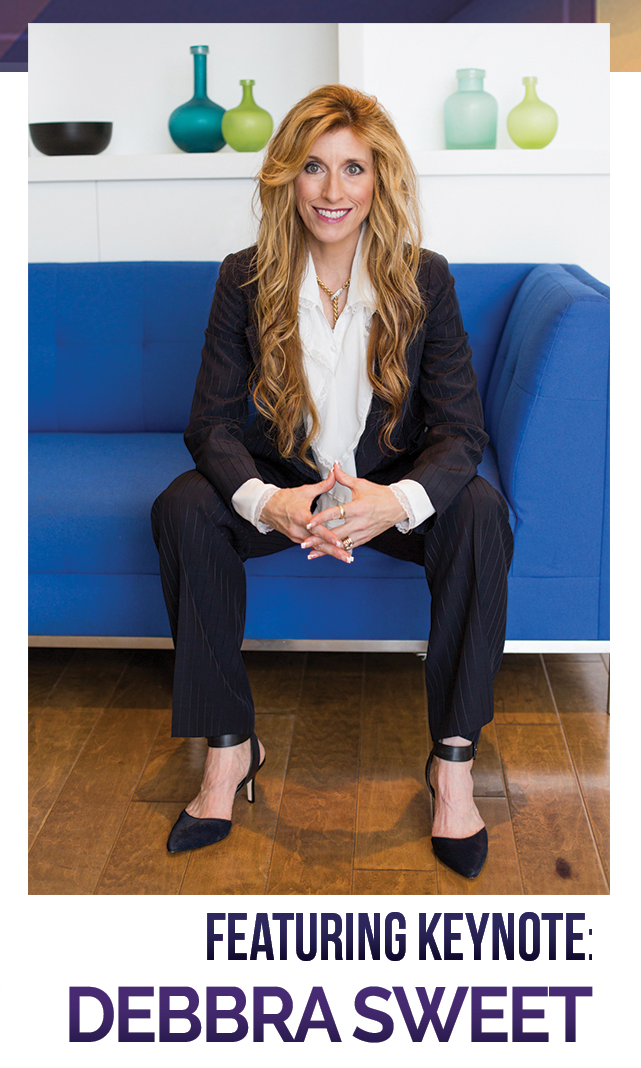 With Special Guest Presentation by "CNN's Father of Modern Networking"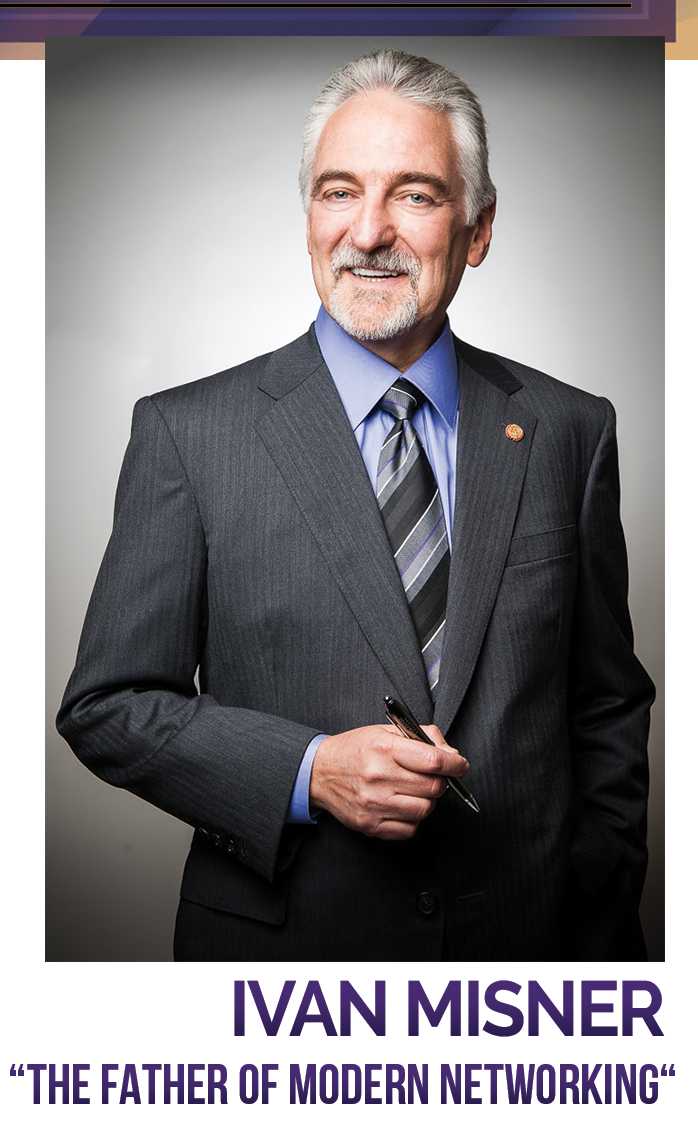 Including Guest Speaker Ben Gay III: Author of "The Closers", Friend, Mentor, Trainer to Zig Ziglar... and global sales innovator.


The three day agenda also includes Dynamic Professionals that are Get It DONE trainers.
All Days:
Connect with the speakers, other like-minded women, sponsors & vendors who care about your success!
Are you ready to take a step to 'go for it'- to reconnect with passions and then create a plan a successful business that is focused on that vision?
Get Your Ticket Today! This is a limited seating event. Be at the Dare to Be D.I.N.O. Women's Business Leadership Weekend Event. Let's rock & roll to make your dream for your future a reality! This event has limited seating to create an intimate, yet on purpose event. The content is substantive, the relationships real, the learning experiential.
Whether you are just thinking about launching a company, are a seasoned business owner- there's always room to take your ideas to another level so you cross the finish line strong! D.I.N.O. is a reminder that you deserve to be Be Bold. Be Brave. Be Strong.
You deserve to be joyful – no matter what the circumstances you live in and no matter what other people say or think.