Description
Growth hacking is a marketing technique developed by technology startups which uses creativity, analytical thinking, and social metrics to sell products and gain exposure to their websites. Organizations such as Facebook, Twitter, LinkedIn, AirBnB and Dropbox are all companies that use growth hacking techniques to hack their way to millions of users and customers.
In Malaysia, the term Growth Hacking is relatively new to many internet entrepreneurs. We may be familiar about internet marketing, SEO, Google Adwords and email marketing; growth hacking can be seen as part of the online marketing eco-system, more on the scientific aspect of online marketing.
Growth hackers focus on low-cost and innovative alternatives to traditional marketing, i.e., utilizing social media and viral marketing instead of buying advertising through more traditional media such as radio, newspaper, and television. Growth hacking is particularly important for startups, as it allows for a "lean" launch that focuses on "growth first, budget second".
MAD Incubator will be bringing to all visitors of DARE BizStart Showcase 2013 a Growth Hacking Conference pitting together growth hackers in the country to share their experiences and methodologies to internet entrepreneurs who are keen to learn about growth hacking. The Conference will be held on Nov 22nd at the MSC Malaysia Knowledge Development Centre (KDC) at Cyberjaya. For more details, please log on to www.bizstart.com.my.
The details for the event as below:
Date: 22 November 2013 (Friday)
Time: 8:00am to 7:00pm
Venue: MSC Malaysia Knowledge Workers Development Centre
Admission Fee: Free (only limit to 100 seats, grab your seat NOW!)
Growth Hacking Mini Conference
Date: 22 Nov 2013 (Friday)
Venue: KDC, DARE 3
Time
Proposed Program
8:00am – 9:00am
Registration
9:00am – 9:20am
Welcoming Remark by Andrew Wong, CEO of MAD Incubator (Venue: Auditorium)
9:20am – 9:40am
Opening Remark (Venue: Auditorium)
9:40am – 10:00am
Feature Presentation (Venue: Auditorium)
10:00am – 10:15am
Opening Remarks by Andrew Wong & K. Muhu, Conference Co-Host
10:15am – 10:30am
Keynote Address by Benjamin Levy (Director, BootstrapAccelerator Asia)
10:30am – 11:00am
The Science Behind Growth Hacking,
By Ng Boo Jiun
Founder, Hometuitionjob.com & Co-Founder, Joblogy.com
11:00am – 11:15am
Break
11:00am – 11:30am
Bootstrapping "Organic" Growth Hacking
By Rodrigo Martinez
Founder, hpG – exited
11:30am – 12:00pm
Conversion Hacking – The Mind Valley Experience
By Wu Han Ngeow
Proposed - Chief Designer, Mind Valley
12:00pm – 12:30pm
Analytics – How to use & setup analytics to measure and optimize each of the marketing tactics (proposed)
12:30pm – 2:30pm
Lunch
2:30pm – 3:00pm
A/B Test best practices – How to improve my website for conversion
By Azrul Rahim
CEO, Slashes & Dots Sdn Bhd
3:00pm – 3:30pm
Customer Acquisition – From Zero to 300,000 users
By Ai Ching
Co-Founder, Piktochart
3:30pm – 4:00pm
Email Campaigns – How to Engage and Convert using Email (proposed)
4:30pm – 5:00pm
Break
5:00pm – 5:30pm
Social Media Marketing for Customer Acquisition (proposed)
5:30pm – 6:00pm
Developing Your SEO and Adwords Strategy for Customer Acquisition (proposed)
6:00pm – 7:00pm
Networking Session
Brought to you by: BootstrapAccelerator and MAD Incubator
Organizer of D.A.R.E. BizStart Showacase 2013 - Growth Hacking Mini Conference
Organized By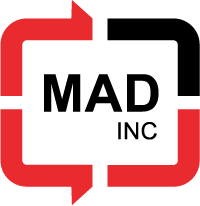 Todate, MAD has incubated more than 80 business ventures and is supporting more than 200 companies through its BizStart Program. It wants to democratize entrepreneurship by making entrepreneur assistance and incubation affordable for all entrepreneurs through MAD's high value quality programs, mentoring, coaching and handholding services, as well as business facilities, networking opportunities, training workshops, facilitation on funding access, etc.MAD Incubator is Malaysia's leading and largest private incubator. Formed in 2009, MAD Incubator is an MSC Status Accredited Incubator. MAD Incubator specializes in incubation programs from ideation to business venture and business acceleration. Its mission is to develop 1000 entrepreneurs in Malaysia achieving USD1mil by 2015 and have every entrepreneurs equipped with the tools, skills, knowledge and know-how to navigate their business challenges.