Description
Dapur Mekwa is a new and exciting social experience, a cross between a dinner party and a restaurant. You get the informality of eating at home (at our private residence) but with the added benefit of dining out, i.e. no need for cooking and clearing up!
Dine at our home in Taman Melati, Kuala Lumpur. Enjoy an evening of fabulous conversations and unique dining experience, featuring our very own interpretation of traditional Kelantanese food, with a modern twist. Come at 7 pm for some drinks and nibbles before we sit down to savour an exquisite 4-course dinner with mocktails.
Select your preferred date (click on SELECT A DATE button at the bottom of the page) to book your tickets and try this for the first time; we look forward to welcoming you to Dapur Mekwa.
Love,
_H & CJ
A little bit about ourselves...
Who are we?

We are two gentlemen with entirely different backgrounds, one working for a top advertising agency in Malaysia and the other in the corporate world - both of us are self-taught. We want to try out this social dining experience as we love food and have always enjoyed hosting dinner with our family and friends. Sure, restaurants are great, but comfort food with the company of old and new friends to bring colour to our humble abode, appeals even more.
What is Grub Club/Supper Clubs?
You can read more about social dining or more commonly known as 'supper club' here!
What do we serve?
We will serve you a 4-course meal (dinner) at our home. A homemade Kelantanese food, with a modern twist!
Soup: Sup Udang Paduka Jembal - Rich, hearty prawn soup subtly spiced, with a hint of coconut milk and kaffir lime leaves for a delightful tang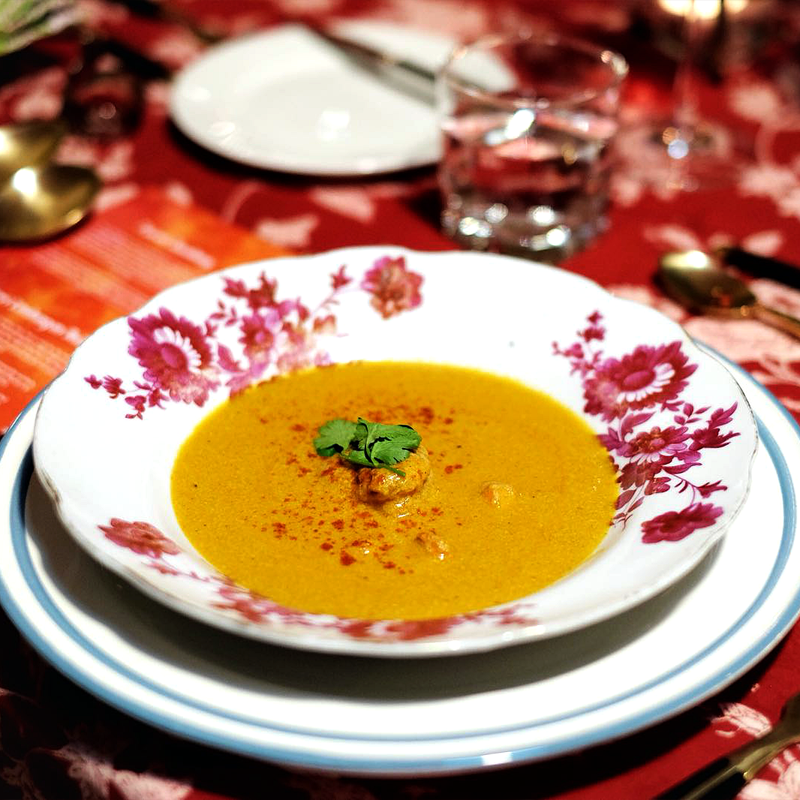 Appetizer: Mak Yong Salad with Kerabu Snapper - Fresh fish cured in lime juice with lemongrass, in a bed of leafy lettuce, rockets, toasted cashew nuts and dried shrimps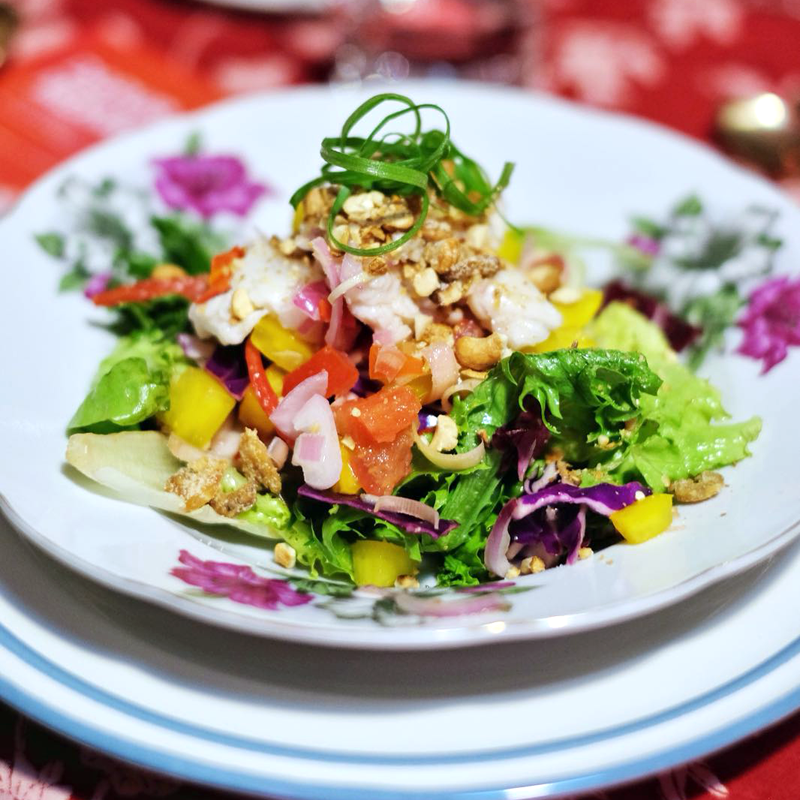 Main Course: Ayam Percik Bonda with Inderapura Rice - Flavourful roast chicken topped with creamy percik sauce with a zing served with fragrant rice and condiments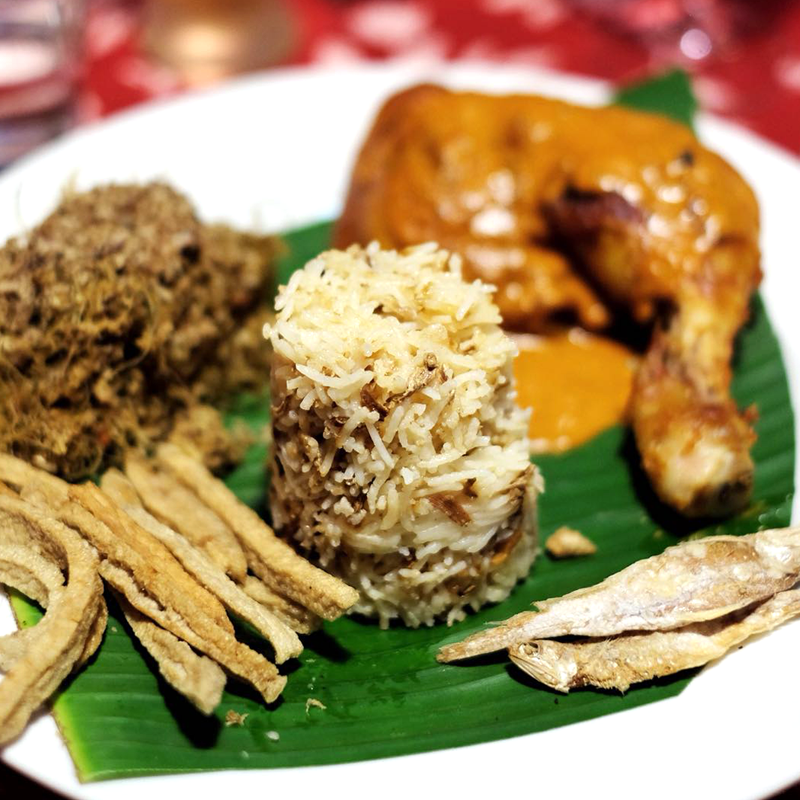 Dessert: Lompat Tikam with Gula Melaka - Silky pandan rice flour cake served with glutinous rice, a generous amount of thick coconut milk and drizzles of palm sugar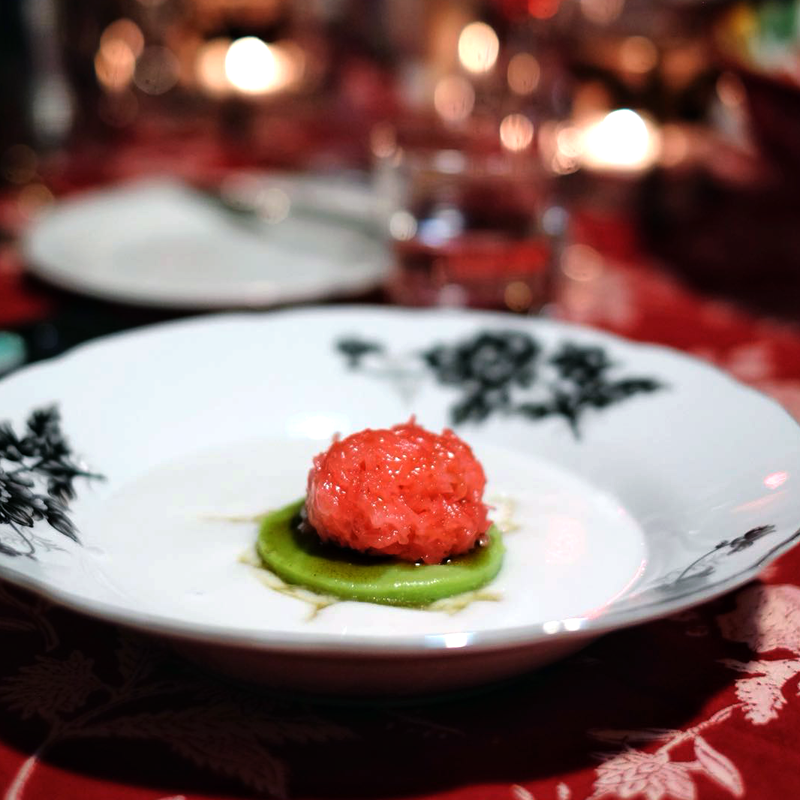 Please feel free to bring your favourite drinks if you feel like it and there will be no corkage fee. This social dining experience is open to people from all backgrounds, and you will have the opportunity to mingle with our other guests who registered for the same evening.
Kindly alert us if you've any allergies and we will try to accommodate as much as we can. Unfortunately, we will not be able to cater to the needs specific to vegetarians or guests with severe allergies to shellfish or nuts as this supper club is small-scale.

Payment Options
If you prefer other electronic payment options (e.g. online banking transfer), please contact us at dapurmekwa@gmail.com OR follow us on:-
Instagram @dapurmekwa or
Facebook - Dapur Mekwa Grub Club
Twitter @dapurmekwa
How can I contact the organiser with any other questions?
You can contact us at dapurmekwa@gmail.com.
Credit: Photo by @mondomulia