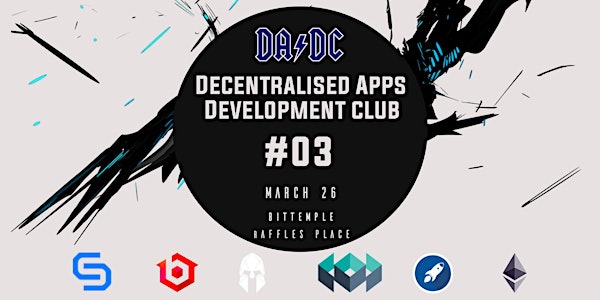 DApps Dev Club - Session #03 - Solidity Basics
When and where
Location
BitTemple Singapore 9 Raffles Place, Distrii, Republic Plaza, Level 5 Singapore, Singapore 048619 Singapore
Description
In session #03 we will be getting more hands-on, with an introduction to Solidity, a language used to write Ethereum smart contracts. We will be covering the following:
Recommended reading
-
Mastering Ethereum, by Gavin Wood & Andreas Antonopoulos
-
Chapter 7
(only the
first half
of it)
We will be making use of Remix, which we saw in the previous session, to type Solidity into. We will also be trying out Metamask, and time permitting perhaps even play some Crypto Zombies! So bring along your laptops!
For those who missed the previous session, don't worry, you can still come along for this session, as we have got you covered -
If you have not written any Solidity before, don't fret, as we assume zero prior knowledge for this session!
About DApps Dev Club
We're a technical book club - think book club meets tech meetup - with a focus on developing decentralised applications.
Join us online, in person, or both!