About this Event
HOURS: DAPPER DAY® Expo April 18+19, Disneyland Hotel Exhibit Hall, Anaheim CA. Sat 12-7p, Sun 10a-7p. Early Bird Entry begins 11a, Sat.
__________
DANCE: Join us for dancing with band performances twice daily at the Expo Stage, with DJs spinning an eclectic mix between sets. Plus enjoy free dance lessons and presentations. Bands and DJs to be announced soon.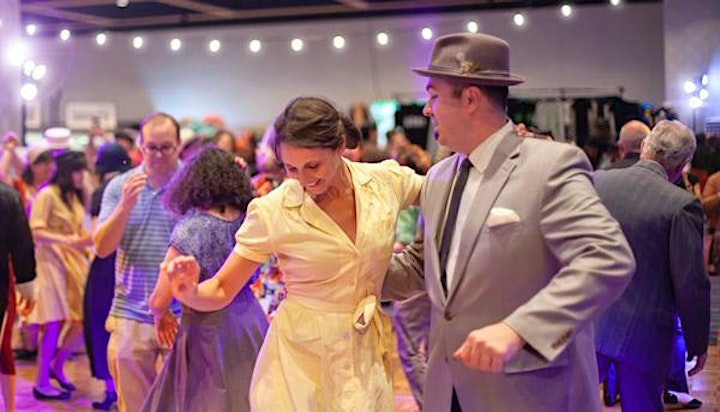 SHOP: Explore our 30,000 sq ft. Expo marketplace with over 75 hand-picked new and vintage clothing and accessories vendors, including local cosmetics and grooming brands, plus barbers, jewelry, eyewear, shoes, hats, and more.
New official DAPPER DAY designs will also be available exclusively at the Expo.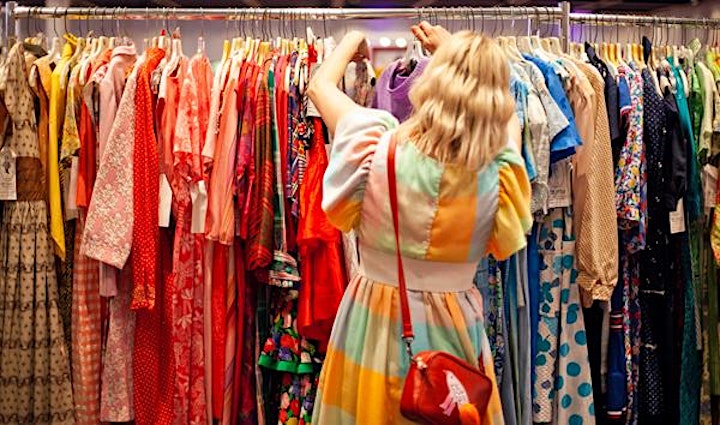 EXHIBITORS INCLUDE:
Reese's Vintage Pieces - Excellent selection of pre-1965 menswear
Besame - "Modern recreations of classic luxury cosmetics from the 1920's-50's."
Hot Couture - Vintage fashion
Sentiments by Katherine - Vintage jewelry and accessories
The Twirling Boutique - Dresses & rompers for infants & toddlers
Loco Lindo - Vintage-inspired styles for men & women, made in America"
A Walk Thru Time Vintage - Men's & Women's vintage clothing
Sidecca - "Cute, retro-inspired, clothing and accessories"
Re-Mix Vintage Shoes - Period reproduction footwear for men and women
Rebel Love - Vintage-inspired fashions
Jason Madsen's Tin Type Booth - Creating true tintype photos on-site
What Katie Did - Vintage-inspired lingerie from the UK
Femme de Bloom - Handmade & curated retro & novelty accessories
Primitiva Diva - Tiki-inspired floral accessories
Pamela's Vintage Millinery - New and vintage hats for men & women
Retrolicious - Fun accessories and styles for women
A Classic Paradise - Men's & Women's Tropical-inspired reproduction vintage
Audrey K Boutique - Eclectic mix of vintage-inspired fashions and fun gifts
The Dapper Hanger® - Shop the closets of our DAPPER DAY family of friends in this booth overflowing with consignment fashions and accessories for men and women.
And many more!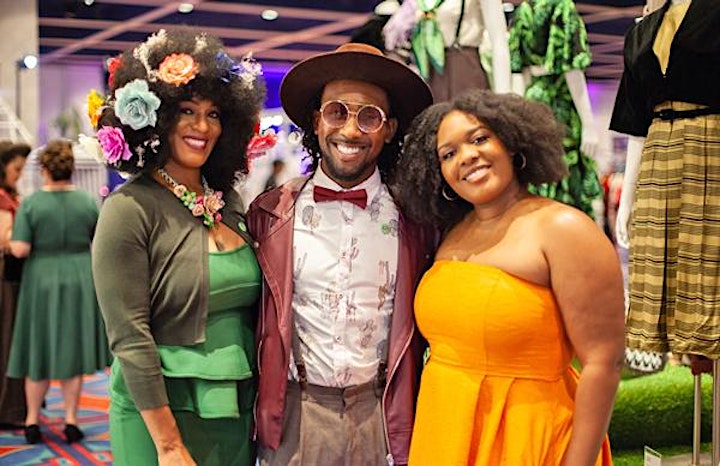 WORKSHOPS: Join us Sat, April 18 for a day of engaging style-related seminars included with Expo admission. Presentations will be on the second level of the Disneyland Hotel Conference Center, West Magic Kingdom Ballroom. A seminar seat is not guaranteed with Expo admission as space is limited. Seating will be on a first come, first served basis. Schedule to be announced as event nears.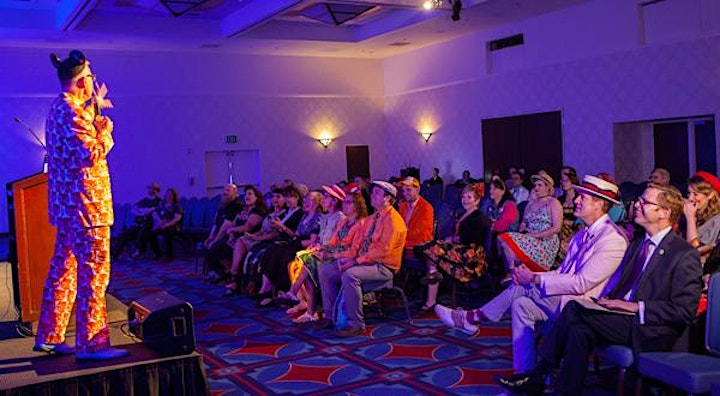 EXPO PASSES: $13 for advance online sales (ends April 17, 11p PST). $15 at the door, and online the weekend of the Expo. $24 for Early Bird Entry for Sat, April 18, at 11am (1 hour before opening to general admission at 12 noon), which includes Expo admission the rest of the weekend. All Expo passes are valid for both days and includes band performances, Expo Workshops, and our free DAPPER DAY button. Children 12 and under are free, as well as veterans, and active members of the US military (please show valid ID at Expo entry).
(Disney park admission is not required to visit the Expo, as it is inside the Disneyland Hotel, not the theme parks.) Tickets may be transferred to another guest if you are unable to attend. Simply provide them your printed ticket or receipt info. (By the way - Thank you! Your admission helps fund all our events at Disney and beyond!)
Claim your pre-paid Eventbrite Expo Passes at our Will Call desks at Expo entry. If you don't have a printed ticket or receipt we can look up your ticket by name or email at the door. Additional tickets will also be available for purchase at the exhibit hall entrance if we are not at capacity or sold out. Note: Expo passes will only be refunded in the event the Expo is cancelled and the pass has not yet been used.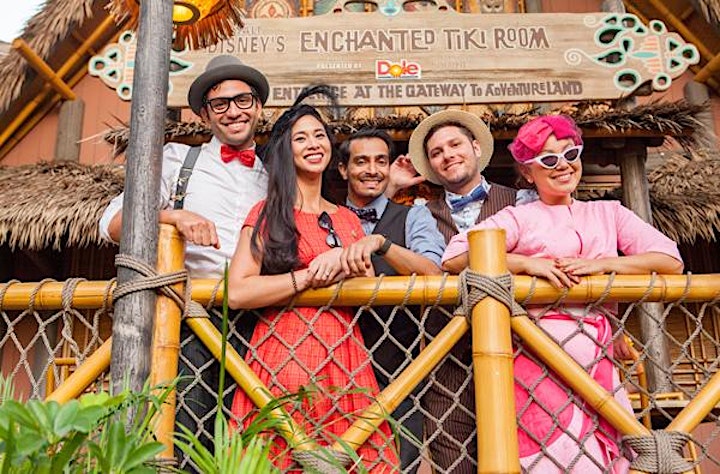 DISNEYLAND! Join our DAPPER DAY Spring Outing to Disneyland, Sunday, April 19th!
Dress to impress while visiting both parks of the Disneyland Resort with thousands of other elegant guests! Dress up a little, or a lot—we celebrate fun, refined fashions from vintage classics to contemporary looks.
Visit DAPPERDAY.com for info about our other events.
DISNEY PARK PASSES: Joining our Expo? We have special convention-rate park passes available in advance exclusively for our newsletter subscribers. Select the 1-park, 1-day, after-4p "partial day" entry ticket for the most affordable option. Sign up here and watch for our next email.


Order our prints in over 20 different fabrics from Spoonflower! We can't wait to see what you create!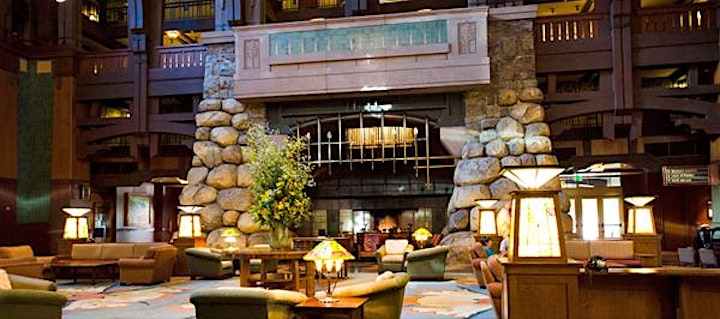 SPECIAL HOTEL RATES: If you're joining our Spring 2020 events, you may book nights at these Disneyland Resort Hotels with our very special rates.*
Disney's Grand Californian® Hotel & Spa
Disneyland® Hotel
Disney's Paradise Pier® Hotel
Book your Disney stay online here or call Disney Group Reservations at 714-520-5005 M-F 8-5 and request the "Dapper Day Group Rate"(Disney's Grand Californian® Hotel & Spa pictured above.)
*After our reserved block of rooms sells out, discounted rooms may still be available but at a slightly less-discounted rate depending on the hotel/night. Please note there is a one night non-refundable deposit required.

Book at HoJo Anaheim: Enter Corporate Code 1000039009 for our special rate - or call HoJo Anaheim at 714-776-6120 and request the "Dapper Day rate".
EXPO PARKING: Best short-term Expo parking is in the Downtown Disney lots, or if also visiting the theme parks, use the Mickey & Friends / Pixar Pals Parking Structures. Click here for Disneyland Resort Parking Info. Ride sharing services are suggested as Disney parking lots may be extremely busy on Sunday in particular.