DAP KARTILYA SESSION: "What 'Develops' in Leader Development?"
Description
KARTILYA, a decalogue of the Katipunan in its evolved intent, inspired the DAP to take on its modern day version of series of session with a varied array of topics, issues, and subject matter. Meant to be an avenue of digesting latest issues of interest and concern locally and globally, the DAP's KARTILYA sessions hopes to provide incisive dissection of issues to generate deeper analytical frame to these templates.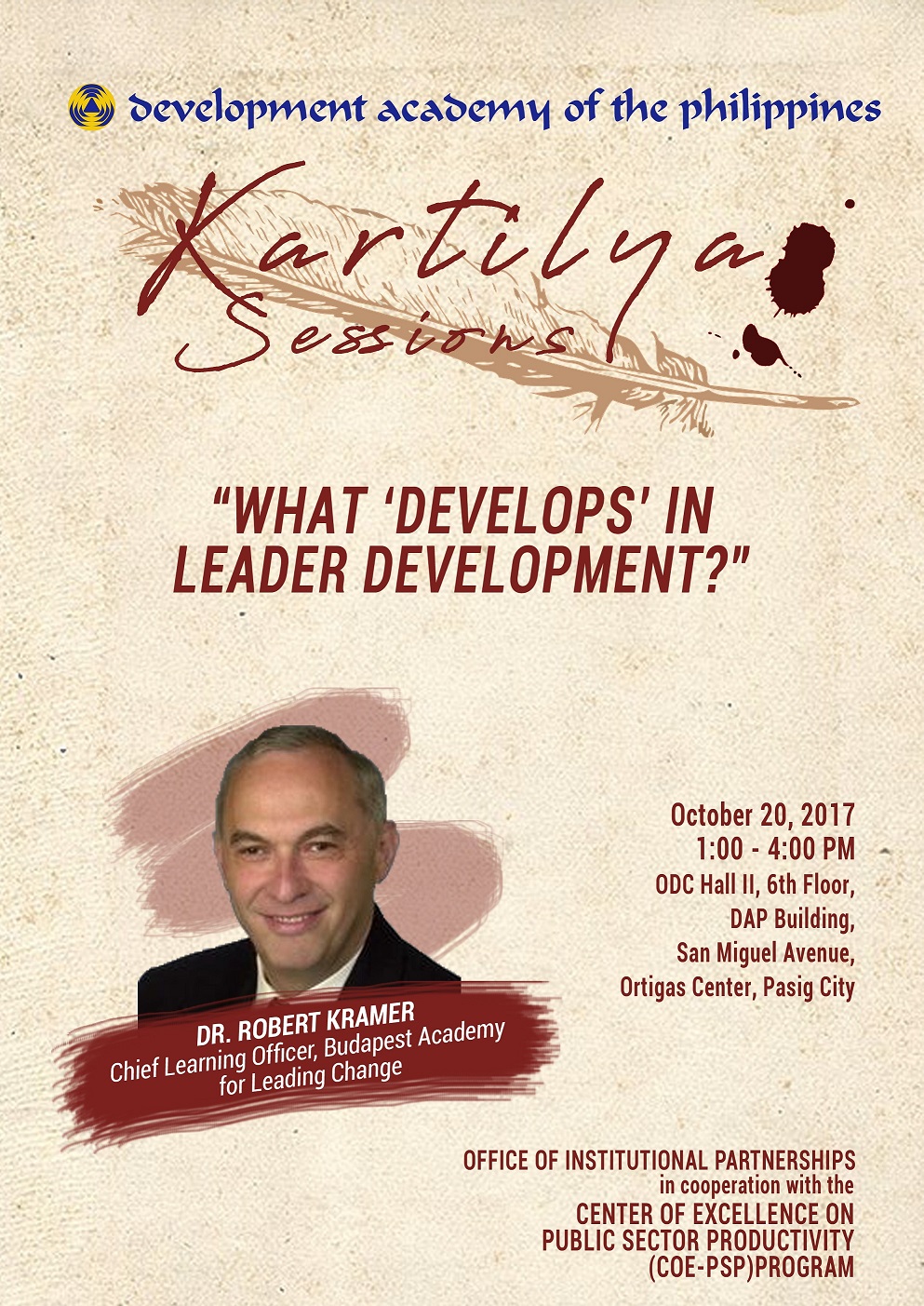 About the Speaker
DR. ROBERT KRAMER is Chief Learning Officer at the Budapest Academy for Leading Change and visiting professor in psychology at Eötvös Loránd University in Budapest. He is also a professorial lecturer in executive leadership at George Washington University. He draws on the theory of creativity and unlearning of Otto Rank for hiswork in leader development and "transformative action learning." In addition, he is now writing a movie screenplay about Freud and Rank, entitled: "The Trauma of Birth."