Danzas Españolas

Saturday, November 18, 2017 from 5:00 PM to 7:00 PM (EST)
Event Details
DANZAS ESPANOLAS
Saturday, November 18th, 2017, at 5:00 p.m.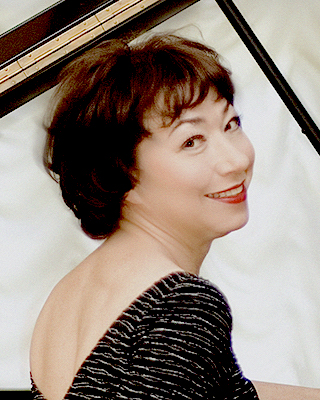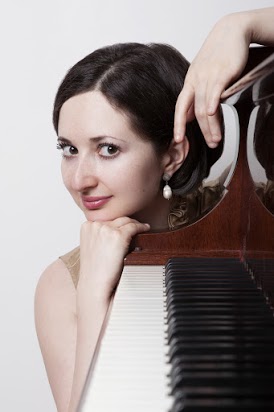 ELENA KUSHNEROVA, piano       YELENA GRINBERG, piano
Dear Friends!
On Saturday, November 18th, 2017, at 5 p.m., Elena and I invite you to join us for a delightful evening of DANZAS ESPANOLAS for piano four-hands in celebration of Enrique Granados' 150th birthday and the composers in his circle. Our program will open with a justly popular set of Five Spanish Dances for piano four-hands, op. 12 (1876) by Moritz Moszkowski, praised by Paderewski as "After Chopin, [Moszkowski] best understands how to write for the piano, and his writing embraces the whole gamut of piano technique." One of Spain's most important composer-musicians of the first half of the 20th cenutry, Manuel de Falla followed in the footsteps of Albeniz and Granados, having composed his fiery Danzas Espanolas from La Vida Breve (1904-1913), arr. for piano four-hands. Maurice Ravel's Rapsodie espagnole (1907), comprised of four characterful movements (Prelude a la nuit, Malaguena, Habanera, and Feria) was one of Ravel's first major works for orchestra that draws on the composer's Spanish (Basque) heritage and conjures up the enchanting Spanish soundworld as in the Malaguena - a sultry Flamenco dance from the southern Spanish province of Malaga. A Spanish virtuoso violinist and composer of the Romantic era, Pablo Sarasate wrote numerous violin showpieces, such as his several collections of Spanish Dances (1878), which include the chromatically piquant Malaguena and the sensual Habanera. French by birth like Maurice Ravel, Emmanuel Chabrier, too, was fascinated by the Spanish flair and exoticism which resulted in his festive Espana (1883) - his most famous orchestral work which later inspired other Iberian-flavored works, including Debussy's Iberia and Ravel's Rapsodie espagnole. Influenced by Faure and the French Impressionists, the 20th-century Spanish composer and pianist, Federico Mompou, is best known for his miniaturist modernist style and his mystical expression that we find in his solo piano music and his songs, such as his Comptines (1926-1943) - a collection of short and lively children's counting rhymes in French, Spanish, and Catalan, which include the charming and dancelike J'ai vu dans la lune. Mikhail Glinka is renowned as the first Russian composer to gain wide recognition within his native country, regarded as the pioneer of Russian Classical music and a vital influence on the future generation of Russian composers, notably the members of the Mighty Five ("moguchaya kuchka"). On his trip to Spain in 1845, Glinka was greatly moved by the "honorable Spaniards, straightforward in their speech" and by the lively Spanish folk tune, Jota Aragonesa, which got immortalized in his tour de force Capriccio brillante on the Jota Aragonesa for orchestra (1845), majestically transcribed for piano four-hands by Mily Balakirev. Don't miss this dazzling showcase of some of the most brilliant Danzas Espanolas ever composed!
Elena and I look forward to seeing you all on Saturday, November 18th!
Best wishes,
Dr. Yelena Grinberg, founder and artistic director of the Grinberg Classical Salon Series

WHEN: Saturday, November 18th, 2017, at 5 p.m.

          Doors will open starting at 4:30 p.m. 
          Food-and-wine reception will follow the performance
WHERE: Private Residence on Upper West Side (upper 90s)
          You will be emailed the exact home address after you register through this website
ADMISSION: $28.00
          Admission price includes the wine-and-hors d'oeuvres reception with the guest Artists
          Attendance is limited to just 21 seats!
          Note: Advance ticket purchase through this site is required. 
CONTACT: Dr. Yelena Grinberg (ygpiano@gmail.com)
PROGRAM:
MOSZKOWSKI - Five Spanish Dances for piano four-hands (1876)
FALLA - Danzas Espanolas, Nos. 1 & 2 from La Vida Breve, arr. for piano four-hands (1904-13)
RAVEL - Rapsodie Espagnole, arr. for piano four-hands (1907-1908)
SARASATE - Selected Spanish Dances, op. 21 & op. 23 (1878)
CHABRIER - Espana: Rapsodie pour orchestre, arr. for piano four-hands (1883)
MOMPOU - Comptines, arr. for piano four-hands (1926-1943)
GLINKA - Capriccio Brillante: Jota aragonesa, arr. for piano four-hands by Balakirev (1845)

When & Where

Upper West Side

New York, NY 10025


Saturday, November 18, 2017 from 5:00 PM to 7:00 PM (EST)
Add to my calendar
Organizer
An intimate, elegant, and enlightening series of Classical music salon lecture-recitals on the Upper West Side (West 90s), followed by a food-and-wine reception with the guest artist(s).