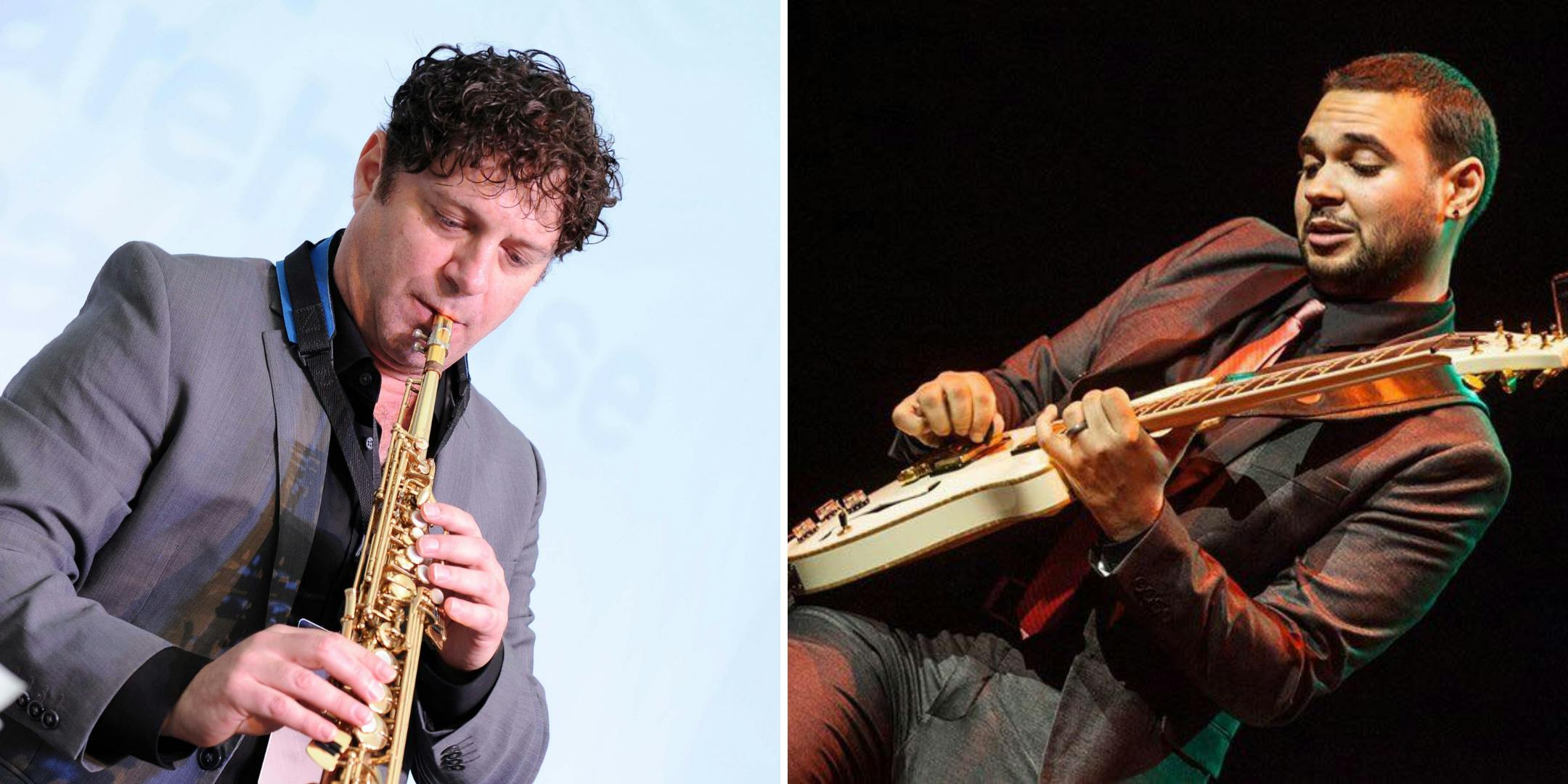 About this Event
All Ages
Doors 7:00pm
Show 8:00pm
Ends 9:30pm
General Admission - $15
The Danny Lerman Experience is a band that rocks the house wherever they play. With Danny on saxphone, Tim Gant on keyboard, Ron Hall on bass, Ben Johnson with special guest Adam Hawley on guitar, the music of Danny Lerman will have you dancing in the aisles. Lerman's beautifully exotic songs, lush arrangements, captivating improvisation and showmanship will please jazz lovers and new audiences alike. Danny combines his African, Latin, Middle Eastern and American influences with powerfully unique improvisation, storytelling and charm that will capture your heart. 
As Tony Bennet said to him at his show at the Pori Jazz Festival in Finland, "Beautiful Music Man!"
Danny Lerman is a riveting saxophonist and composer. Danny has studied with Junior Walker's legendary teacher, Charlie Atkins and at the music school of the University of North Texas and the Berklee School of Music as well as with Peter Ballin. Danny's CD's, Danny's Island/Chartmaker Jazz and Meow Baby/Lightyear/EMI earned stunning reviews, opening the door to international airplay, festivals and concerts in Finland, Venezuela, South Africa, The Netherlands, Turkey, Hong Kong, Mexico, Israel and the USA.  Lerman has recorded and performed with Howard Hewett, Danny Boy, Bobby Lyle,  Norman Connors and Jimmy Mngwandi. Danny has performed with Peabo Bryson, Kevin Mahagony and Onder Focan,  and recorded with Randy Brecker , Dave Valentin, and Hubert Laws. Lerman has opened for Herbie Hancock, Michael Brecker, Sergio Mendez, Richard Elliot, David Benoit, Eric Marienthal, the Ghetto Boys and Joe Lovano among others.  Check out Danny's original music and compositions as well as his new sax work on Dutch Ska artist Le Prince new album, and with Turkish singer, Omar Faruk Tekbilek's, upcoming album.ww.DannyLerman.com 
Press/Quotes
"...."hot sax"..."  (on single with Shay Jones) Billboard Magazine 
"Lerman's saxophone takes center stage, presenting melodies while snappy drum beats, bass pulses and keyboard swirls back him up. He embellishes, builds each piece, and works in improvised fire..." L.A. Jazz Scene 
"...:"if you're up for being spirited away by a global journey of jazz that at times is hard- driving, at others slow and sensuous, catch South Bend native Danny Lerman...." Journal Gazette" Journal Gazette 
Music Video
Danny Lerman Experience (Live at Iridium Jazz Club.) https://youtu.be/KokzK-hMp0U
Special Guest Adam Hawley
Adam's new CD "Double Vision" has already jumped out the gates with the #1 hit "Can You Feel It? ft. Marcus Anderson." This means that in unprecedented fashion all 4 of Adam's singles have topped the charts! The album also includes special guests Dave Koz, Jeff Lorber, Darren Rahn, Julian Vaughan, and Kat Hawley.
Adam signed with Kalimba Music (founded by Maurice White of Earth, Wind, & Fire) in August 2015. His first offering on the Kalimba label features Brian Culbertson, Gerald Albright, Euge Groove, Eric Darius and Michael Lington. And in 2016, Adam was been named both Smooth Jazz News and JazzTrax Debut Artist of the Year.