About this Event
3.19 Thursday (Bluegrass)
Nectar & Abbey Arts present:
DANNY BARNES
MARLEY'S GHOST
$20adv/$25dos
$16 students discount (advance only)
Kids 10 & under are free
8:00pm, 21+
Ballard Homestead
6541 Jones Ave NW
www.ballardhomestead.org
DANNY BARNES
"While many players use the banjo to show what they can do, Danny Barnes uses it to show who he is—something so rare that we have to look back decades for comparisons." – Bluegrass Today
"A clever lyricist with a punk-rock past who understands the raw simplicity of a good country tune." – Rolling Stone

MARLEY'S GHOST
"The vocals will blow you away with their purity. The group sings with the heartfelt conviction that only those who embody music's spirituality can convey." – Relix
"The real draw is the band itself, showcasing the kind of ensemble performances that come only from a lifetime of playing together, thriving across the decades as virtuosic, unsung heroes of country, folk, and Western swing." – Acoustic Guitar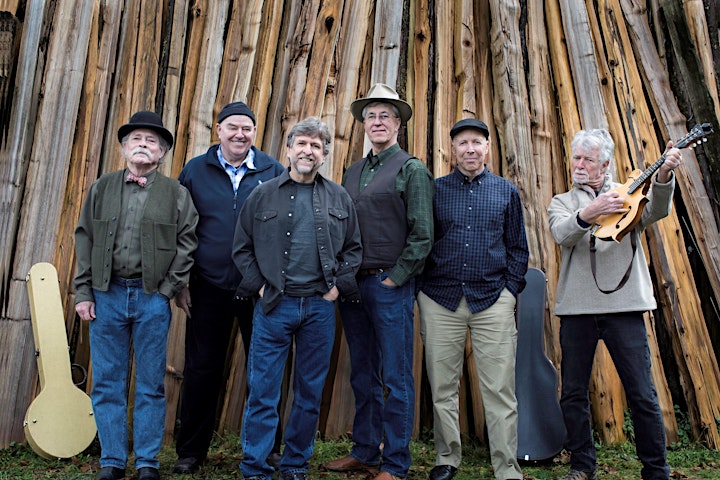 MORE EVENT INFO:
- Seating is not reserved unless noted in ticket price options.
- We have a mix of padded chairs and benches available.
- We are an all ages venue.
- Attendees are welcome to bring quiet, not too smelly food unless noted.
- Please refrain from talking or texting during the show.
- Please enter quietly if the show has already begun.
- Please leave quietly, it's a very quiet neighborhood.
- Kids 10 & under are free at Abbey Arts concerts & arts events unless noted.
- For ADA information at Ballard Homestead, please see www.ballardhomestead.org/rent or email arts(at)fremontabbey.org
There is a ramp around back on the south side of the Homestead for wheelchair access. Fremont Abbey is ADA accessible on both levels.
ABBEY ARTS, SEATTLE | NONPROFIT 501C3, NON-RELIGIOUS, EST. 2005
Presenting welcoming music, arts & cultural experiences for people of all ages & incomes.
We support low income families, veterans, and humanitarian nonprofit workers with free event tickets. http://www.fremontabbey.org/artsconnect
Venue rental info & more: http://www.fremontabbey.org/rent
Concert & events calendar: http://www.abbeyarts.me
Home Venue: Fremont Abbey, 4272 Fremont Ave North, Seattle, WA 98103 / 206-414-8325
Ballard Homestead: 6541 Jones Ave NW, Seattle
Performers
Date and Time
Location