Description
Danish Sound Day has gathered hundreds of participants from the Danish Sound ecosystem in the previous years, and this year will be no different.
We are inviting all the members of Danish Sound Network to the 4th annual Danish Sound Day, that will be packed with inspiration, new knowledge and networking.
Among the speakers are Joaquin Quiñonero Candela, Director of Engineering at Facebook, Jonathan Løw, Serial Entrepreneur &Bestselling Author and Mikael Hegelund Martinsen, Founder of Beats Across Borders - as well as a suprise performances and several tracks.
The themes are: Network Sound, AI & Sound and Liveable Cities.
You are definitelly in for a treat!
GET YOUR FREE TICKET NOW! DEADLINE FOR REGISTRATION IS SEPTEMBER 23!
PITCH BATTLES
During the day, two pitch battles will take place. One for start-ups and one for young researchers.
There are great prizes for the winners - and networking opportunities galore for everyone!
PROGRAM
08:00-09:00
Registration & breakfast
09:00-09:30
Welcome
09:30-10:15
Keynote 1: Jonathan Löw, CEO of Listen Louder and JumpStory
10:15-10:45
Pitch Battle (Start-up)
Women in Live Music
Awe
Encida
10:45-11:15
Pause
11:15-12:15
Track 1: AI & Sound (Hosted by: Corti & SoundFlow)
12:15-13:15
Lunch
13:15-14:00
Keynote 2: Mikael Hegelund, Founder of Beats Across Borders
14:00-14:30
Pitch Battle (Research)
Helia Relano Iborra

Taewoong Lee
Finnur Pind
14:30 – 15:00
Pause
15:00-16:00
Track 2: Network based audio format (Hosted by: NTP Technologies & Mediathand)
Track 3: Virtual Acoustics (Hosted by: COMSOL, GN Hearing & Harman)
16:00-16:45
Keynote 3: Joaquin Candela, Director of Engineering, Facebook
16:45-17:00
Pitch Battle (ceremony)
17:00-17:15
Årets Lydpris (Sound Award 2018 - Presented by Struer Kommune)
17:15-17:25
Round off
17:25-18:30
Cocktails
SPEAKERS
KEYNOTE: Joaquin Candela, Director of Engineering, Facebook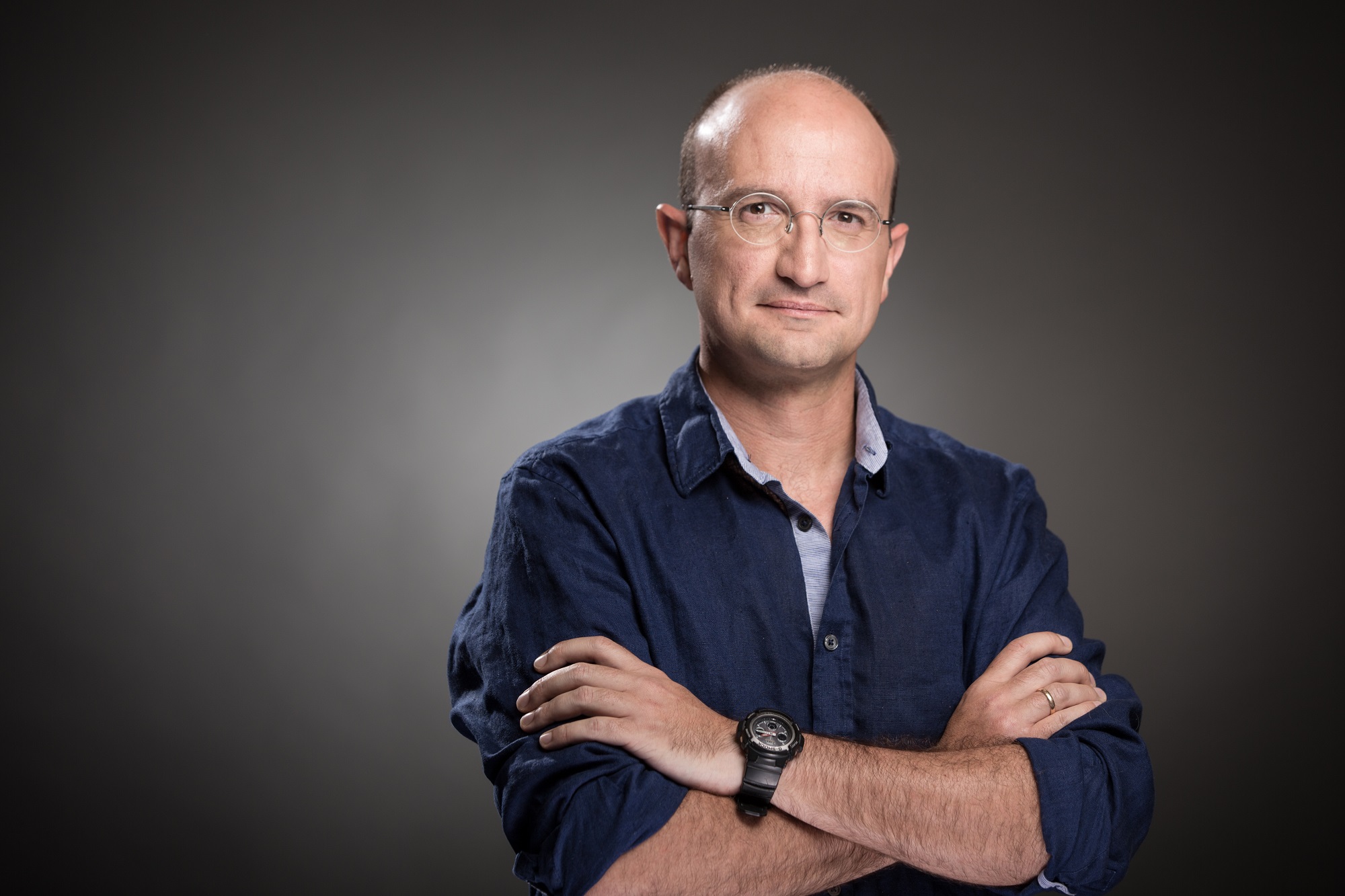 Talk Title: Powering Facebook Products with AI – Lessons Past and Future Challenges
Talk Description: This talk will discuss the growing role of AI at Facebook. It will give a perspective on how Facebook develops and deploys AI at scale and share some of the lessons we have learnt along the way. The talk will also present some interesting applications of machine learning, and discuss some of the challenges and opportunities at the intersection of AI and ethics.
Bio: Joaquin Quiñonero Candela has been with Facebook for over 6 years, where he built the Applied Machine Learning (AML) team, focused on driving product impact through applied research in machine learning, language technologies, computer vision, computational photography, augmented reality and other AI disciplines, and on deploying it at Facebook scale through a unified AI infrastructure stack.
Prior to Facebook, Joaquin worked at Microsoft Research in Cambridge, UK and was a guest lecturer in ML at the University of Cambridge. He studied his PhD at the Technical University of Denmark and at the Max Planck Institute for Biological Cybernetics in Tübingen, Germany. Joaquin is an avid long-distance runner and a new triathlete, and enjoys playing and singing with the guitar, especially with his kids.
KEYNOTE: Jonathan Løw, Serial Entrepreneur &Bestselling Author, CEO - Listen Louder and JumpStory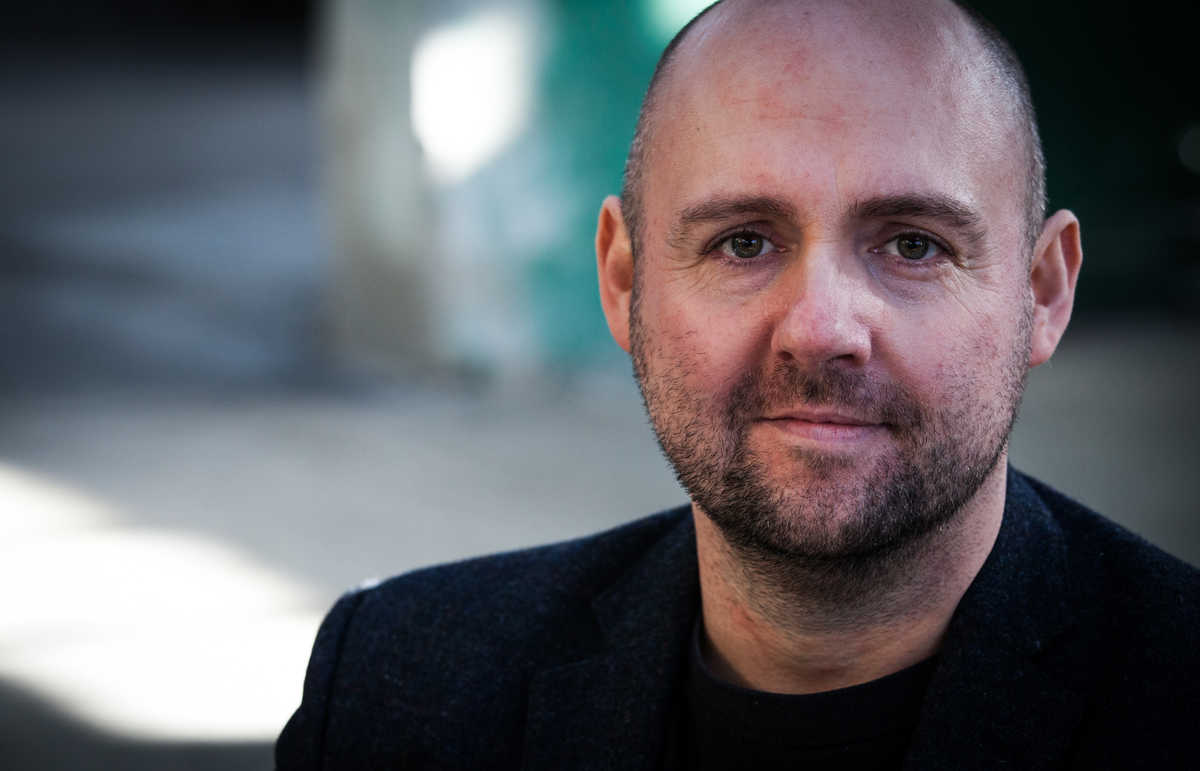 Talk Title: Listen Louder
Talk Description: The award-winning serial entrepreneur and bestselling author Jonathan Løw, who has started 5 companies in Denmark and abroad, will talk to us about the idea of 'listening louder'. Jonathan Løw has interviewed 200 entrepreneurs and innovators from across the globe and asked them to share their vision of the future. What should you consider as a company within the sound industry, and how do you become better at creating the future rather than waiting for it?
Bio: Jonathan Løw is one of Denmark's most well-known entrepreneurs and business authors. He has been nominated as Entrepreneur of the Year and is amongst Denmark's 100 most promising leaders according to a major Danish business newspaper.
In addition to being a serial entrepreneur, Jonathan Løw is the former Head of Marketing at the KaosPilots – named Top 10 most innovative business schools in the world by FastCompany. He is also former Startup-Advisor and Investor at Accelerace – the leading investment fund for startups in Denmark.
Jonathan Løw's latest books, Listen Louder and The Disruption Book, both made it to the top of the bestseller-lists in 2015 in the category "Business and Entrepreneurship". Additionally Jonathan Løw is the editor of The GuruBook – published in March 2018 by Taylor & Francis.
Jonathan Løw is a regular blogger at media such as Ivækst, Lederindsigt, Computerworld, POV International and Ræson.
KEYNOTE: Mikael Hegelund Martinsen, Founder, Beats Across Borders

Talk Title: Musical Methodology for Globalised Challenges
Co-Speakers:John Vincent Cantor - Turntable DJ, Mentor, and Music Producer. Nadim Mahmoud, Workshop Leader, Mentor, and Music Producer
Talk Description: This talk gives a brief example of how a musical methodology allows us to enable real sounds when we meet the challenges of a globalized world.The engagement of artists is essential and is the soul of our organizations. By choosing the right artists and the right partners and developing them as advocates through leadership and interaction with the youth, we can create a more robust model of human development that actually exists outside of the conference, classroom and music studio.
Bio: The three Copenhagen based musicians and music producers John Vincent, Mikael Hegelund and Nadim Mahmoud will present key insights and content from working in the intersection of professional music production and social development in Manila, London, Malmo, Nuuk and Kilimanjaro during the past 5 years. In addition to working closely in the studio or on the stage with Denmark's biggest rap and hip hop artists they have also been building academic and entrepreneurial capacities to anchor their work in other parts of society.
TRACKS
Track 1: AI & Sound
Speaker: Lars Maaløe, Chief Technology Officer, Corti
Talk Title: Utilising Machine Learning to Build a Live Recommendation System for Medical Conversations
Talk Description: At Corti we build machine learning that can detect diagnostics directly from a speech signal. Currently we are enhancing the diagnostics skills by building machine learning models that can predict the chronology of the conversation. This is the path towards a real-time dialogue system.
---
Track 1: AI & Sound
Speaker: Christian Scheuer, Founder, SoundFlow
Talk Title: Automation in the Creative Industries
Talk Description: Is there a smarter way to work in the creative industries? How can we get more time to be creative and spend less time carrying out all the tedious tasks?
SoundFlow are developing an automation and collaboration platform for the film and music production industries to solve this problem. Instead of using AI as part of new digital signal processing techniques, SoundFlow are aiming to integrate AI with processing on more macroscopic levels, namely where the creative talent are making their decisions. Many processes in working with film sound or music production involves many repetitive tasks and highly structured decision making that is closely correlated to the inputs, thus making the area ideal for high-level automation.
---
Track 2 : Network based audio format
Speakers:
Allan Hammershøj, COO, Mediathand
Jan Lykke, Business Development Manager, DAD - NTP Technology
Mikael Vest, Sales Director, DAD - NTP Technology

Talk Title: Immersive Audio in the IP Era
Talk Description: The track will elaborate on real time Audio Over IP formats and technologies available for real life audio content production infrastructures with a focus also on the new immersive audio formats and sound reproduction methods. Furthermore, a discussion will be made of the past, future and present methods for distribution of audio and video contents to end users in a landscape with more and more IP distributing platforms are available.
---
Track 3 : Virtual Acoustics
Speakers:
Mads Herring Jensen, Technical Product Manager, Acoustics, COMSOL A/S
René Christensen, Senior Acoustic Engineer, GN Hearing A/S
Martin Olsen, Principal Eng., Acoustical Research, Harman International – Lifestyle Audio

Talk Title: Introduction to Simulation Driven Design and Virtual Prototypes
Talk Description: Within the last decade, the use of virtual prototypes and simulations has become standard in many industries. This use of digital product development reduces the number of costly physical prototypes and increases physical insight and understanding. Particularly in the acoustic world, simulations are used to great extents in, for example, the design of transducers and their interaction with the surroundings. The sound fields can be visualized. In this Virtual Acoustics track, we will first introduce the concept of virtual prototypes and the use of simulations. Then we will see two cases from industry; one discusses the design of hearing aids and the other explores sound fields in automotive listening spaces.
Organizer of Danish Sound Day 2018
We facilitate knowledge sharing, foster innovation and promote Danish Sound both as a brand and as an industry – to network members, collaboration partners, authorities, and policy makers in Denmark and the rest of the world.
Danish Sound Network
Peter Bangs Vej 17
7600 Struer
Denmark