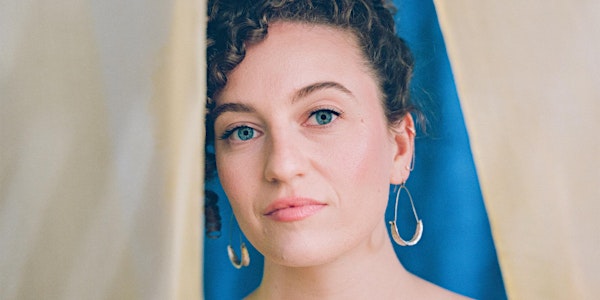 Danielle Wertz - Single Release Show
Danielle Wertz - Single Release Show
When and where
Location
Rudy's Jazz Room 809 Gleaves Street Nashville, TN 37203
About this event
This concert will celebrate the release of Danielle's newest single, Rest Your Head, and will preview music from her forthcoming album. Audience members will have early and exclusive access to purchasing the brand new CD before its official release in 2023!
Danielle Wertz is an award-winning artist on the rise, making a name for herself as a vocalist, composer and arranger. The New York City based artist weaves together elements of jazz, folk and the use of her voice as an instrumental texture to create an intimate and personal musical world. Described as, "untarnished by the politics of music" (Jazz Music Archives) and "at home alongside more contemporary exponents of improvised singing" (LoudMouth, AU) Danielle has rapidly gained national acclaim.
After being named a 2015 Thelonious Monk International Jazz Vocals Competition semi-finalist, Danielle independently released her debut album, Intertwined. This collaboration with pianist Tal Cohen was ranked #4 on Capital Bop's list of "Best DC Jazz Albums of 2017" and has continued to receive high praise since its release. That same year Danielle placed 2nd in the Ella Fitzgerald Jazz Vocal Competition, 3rd in the Mid-Atlantic Jazz Vocal Competition, and co-led a concert with Lena Seikaly celebrating women in jazz at the Smithsonian American Art Museum.
In addition to her solo career, Danielle is an avid collaborator. She has recently been featured on recording projects alongside Javier Santiago, Aaron Janik, Justin Rock, Ambrose Akinmusire, J. Hoard, Elena Pinderhughes, Braxton Cook, Nathan Bickart and Andrew Dixon. She has also had the privilege of performing with many renowned musicians in a professional, non-academic setting including Kate McGarry, Cyrille Aimée, Jeff Denson, Keith Ganz, Shelly Berg, Chris Botti, Michael Bowie, Mark G. Meadows and Chris Grasso.

This show is 21 and over only. All sales are final and we unfortunately cannot offer any refunds. Additional tickets may be available at the door on the day of the show even if it is sold out online.
Please try to arrive 15 minutes prior to the show start time. If you do not arrive within 45 minutes after the show start time on your ticket your seat may be resold to other patrons at the door. If you arrive after 45 minutes from the start time of the show and your ticket has been resold, although we cannot guarantee it, we will try our best to make space for you to attend the show.