Description
Please join Danielle Humphrey, JD, CELA, as she presents a free lunch CE on "The Ethics of Surrogate Decision Making: Who's in Charge?"
Healthcare professionals recognize that dealing with a surrogate decision maker (healthcare agent or next of kin) is often necessary. Yet knowing who is the legal decision maker is not always clear. During the presentation Hurley Elder Care Law will present information explaining the four different types of surrogate decision makers and their necessary legal documents. The discussion will feature a review of ethical dilemmas that health care agents face and examine guidelines for making decisions on behalf of someone else. Through a series of case studies, the presenters will discuss how healthcare professionals sometimes struggle with patient autonomy and informed consent when surrogates are involved.
11:30 am-12:00 pm- Lunch and Registration
12:00 pm-1:00 pm- CE Event
*Professional North Building Auditorium
Event co-sponsored by CaraVita, Hurley Elder Care Law, Ridgview Institute Smyrna and Woodland Ridge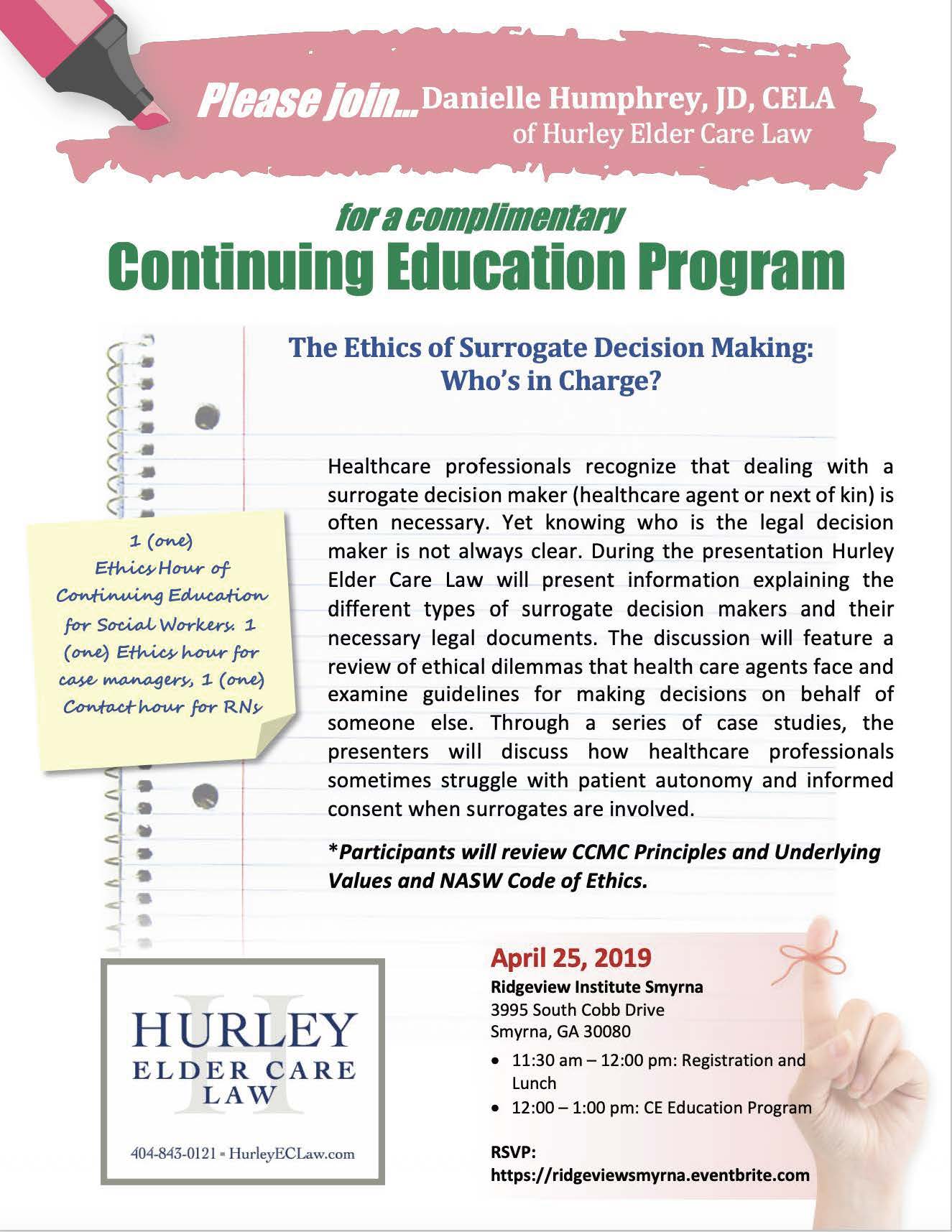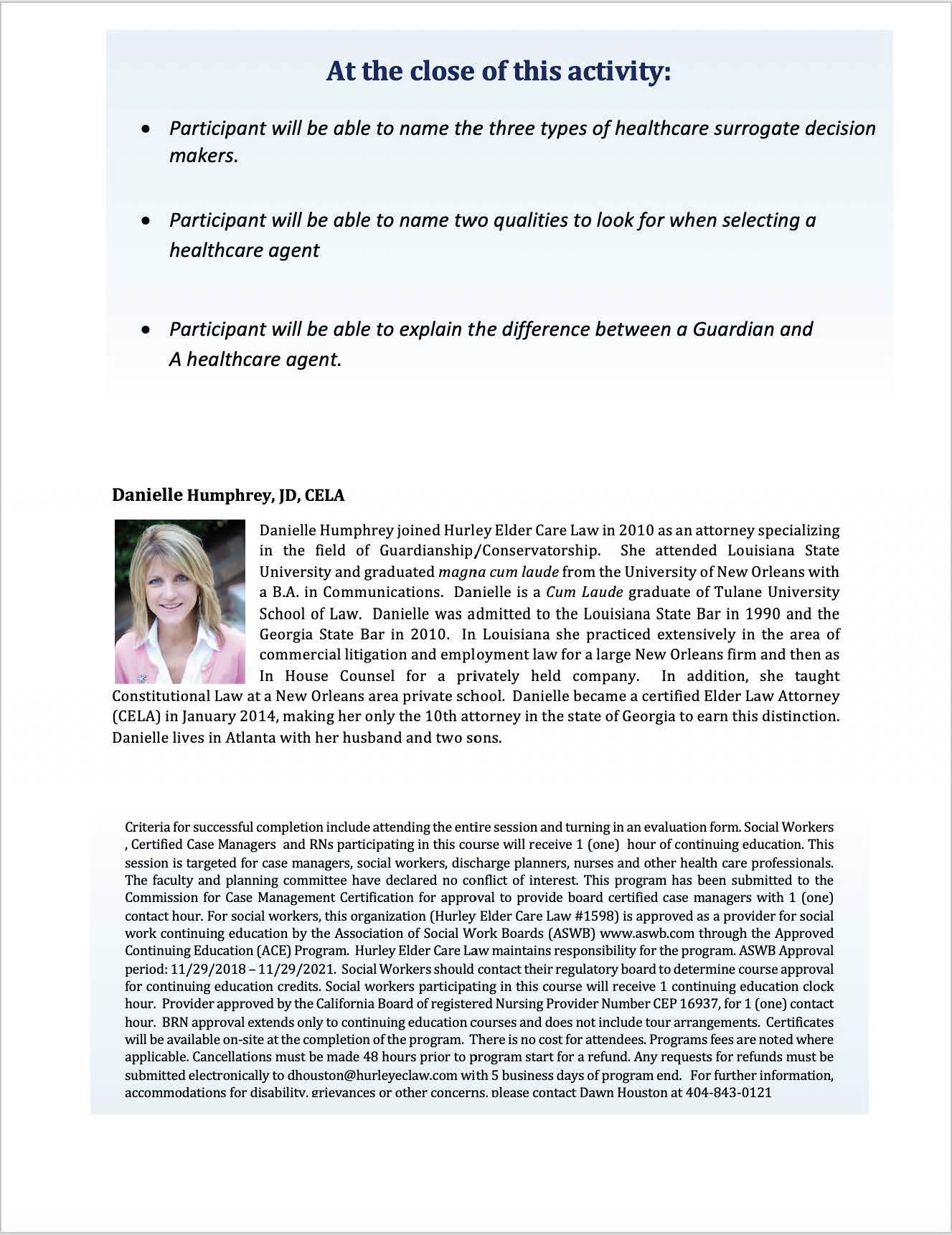 Organizer of Danielle Humphrey Presents Lunch CE on Ethics of Surrogate Decision Making
Hurley Elder Care Law provides our clients with expertise in issues surrounding aging including retaining independence, quality of life and financial security. We address matters such as asset protection, public benefits eligibility, guardianship, conservatorship, wills, trusts, and powers of attorney as well as probate administration. Our Certified Elder Law Attorneys and support team of social workers, nurses and public benefits administrators work with families to tailor a specialized legal and financial plan. Call us at (404)843-0121 for a complimentary telephone consultation with a client coordinator.