Description
6:00 p.m. - Check-in + reception with hors d'oeuvres
6:30 p.m. - Program
7:45 p.m. - Book signing
A deeply personal memoir that critiques the American prison system, Danielle Allen's Cuz: The Life and Times of Michael A. tells a coming-of-age story born of the tragedy of mass incarceration. Her fifteen-year old cousin Michael was arrested and tried as an adult for attempted carjacking. Dropped into the Los Angeles prison system as a teenager, he served eleven years before returning to South Central—a region racked by gang warfare—and eventually lost his life to violence just three years later. How did we lose an entire generation to the American prison system following the War on Drugs, and how can we reduce mass incarceration moving forward?

Danielle Allen is a University Professor at Harvard University and the Director for the Edmond J. Safra Center for Ethics. A political theorist, she is widely known for her work on justice and citizenship in ancient Athens and modern America. Join Allen and the Brennan Center for a discussion on the "new American story"—narcotics, gangs, the War on Drugs—and the impact of the criminal justice system on the African American community in the late twentieth century.
---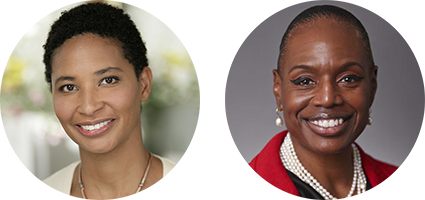 Danielle Allen, author, Cuz: The Life and Times of Michael A.; Director, Edmond J. Safra Center for Ethics; James Bryant Conant University Professor, Harvard University
Nicole Austin-Hillery, Director and Counsel, Washington, D.C. office, Brennan Center for Justice at NYU School of Law
Co-sponsored by NYU Department of Africana Studies, NYU Department of Social and Cultural Analysis, NYU Gallatin School of Individualized Study, NYU Metropolitan Center for Research on Equity and the Transformation of Schools, NYU Center for Multicultural Education and Programs, NYU Leadership Initiative, NYU Law Center for Diversity, Inclusion, and Belonging, and NYU Law Center on Race, Inequality, and the Law
Light refreshments will be served.