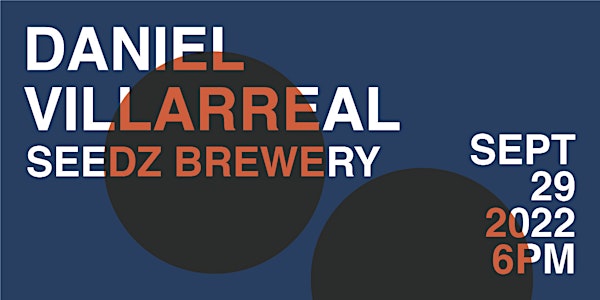 DANIEL VILLARREAL at SEEDZ BREWERY
NBX CONCERTS PRESENTS DANIEL VILLARREAL
When and where
Location
Seedz Brewery 16321 Red Arrow Hwy Union Pier, MI 49129
About this event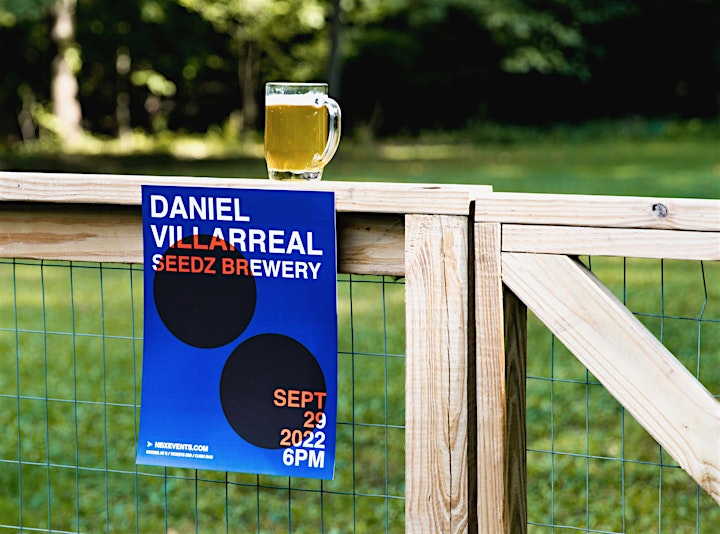 Beloved Chicago drummer and bandleader Daniel Villarreal performs work from his debut solo LP, Panamá 77, at Seedz Brewery. A vibrant batch of jazz-laced, psychedelic, Latin funk informed by his Central American upbringing, expect positive vibes and infectious grooves. A perfect toast to summer's end.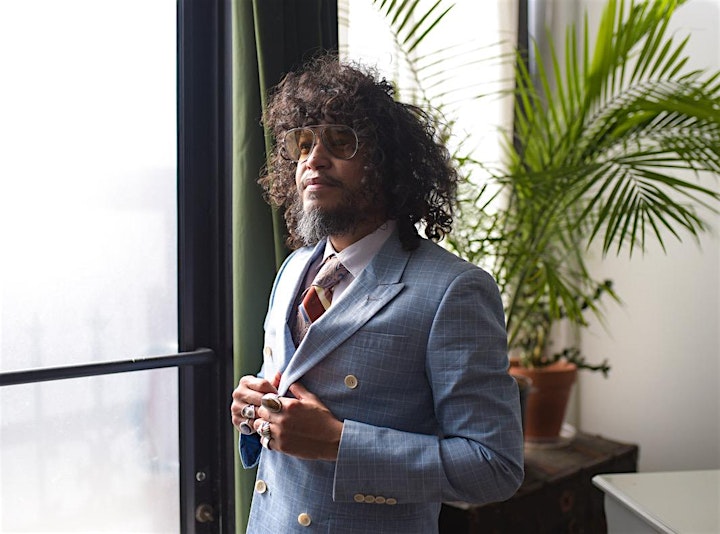 DANIEL VILLARREAL
Panamá 77—a vibrant and verdant suite of multi-textural, psychedelic funk—is the debut album by Panamanian drummer Daniel Villarreal. Hailed as 'charismatic and unique' by Chicago Tribune, Villarreal is a widely known and beloved character in the Chicago music scene, found drumming for Dos Santos, Valebol, and Wild Belle, or DJing around town almost any night of the week. While his deepest musical roots lie in the late-90s progressive punk and hardcore scenes of Central America, this new solo LP sees him weaving polyrhythmic compositions and jazz-laced improvisations with Jeff Parker (Tortoise), Elliot Bergman (NOMO, Wild Belle), and Bardo Martinez (Chicano Batman). 'It's an affirmation of both my origin story and who I am today. I see my life and my music as a collaboration of improvisation and intention, all in the spirit of community and joy.'
SEEDZ BREWERY
Inspired by Belgian and German styles, Seedz is a small-batch brewery dedicated to crafting delicate lagers, ales, and mixed fermentation beers from 100% locally grown ingredients. Known for slow pours yielding a thick, heavy foam, brewer Ryan Ziarko maintains this is the signature of a well-rounded, perfectly executed beer.
NBX CONCERTS
Think of them as small club shows for the lakeshore. Diverse, innovative artists, intimate venues, and folks with a shared appreciation for discovering something new. When we get it right, as uncomplicated and essential as they are unexpected. Join us as we celebrate sound and place, and the simple joy of gathering around great music.
Listen to a selection of 2022 concert season artists here.