Daniel Island Speakers Series presents Tony Youmans
Description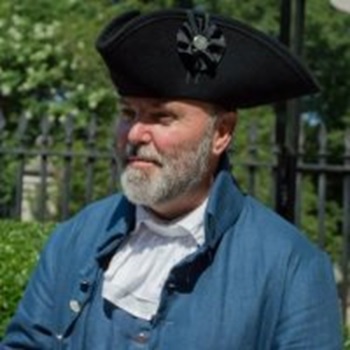 On Wednesday evening November 8, Tony Youmans, the Operations Manager of the Old Exchange building will be our speaker.
Tony is a local guy and a College of Charleston graduate. While his degree was in geology, Tony has a passion for history. Shortly after graduation he took a job as a carriage driver/tour guide in downtown Charleston. He worked for Palmetto Carriage Works for about six years, then became the General Manager of the Olde Town Carriage Company for the next 14 years. For two decades Tony has learned all about Charleston's history and has shared hundreds of fascinating stories about the heroes, politicians, and pirates that have passed through our fair city with thousands of tourists from all over the world.
In early 2004 he was named as the Director of the Old Exchange and Provost Dungeon. For a guy with a love for history this is a perfect place to work. Tony wakes up in the morning and goes to work in a place where George Washington was entertained. He gets to walk in the footsteps of the men that ratified the Constitution of the United States. How cool is that?
Tony spoke to the Rotary Club of Daniel Island a year ago and made history come to life for our group. We would like to give all of you in our Daniel Island community the opportunity to share that experience.
Tony will speak on Wednesday evening, November 8. The event is at the Daniel Island Club, in the ballroom. Doors open at 6:30 pm; the program starts at 7 pm, and will conclude around 8:00 pm. Business casual attire is appropriate.
To attend, please go to the link below to register for yourself and your guests.
http://tiny.cc/dispeakersseries
This program, now in its sixth year, is sponsored jointly by The Rotary Club of Daniel Island, the Daniel Island Community Fund, the Daniel Island Business Association, and the Daniel Island Club.
For more information or questions, please contact Steve Slifer at sslifer@homesc.com