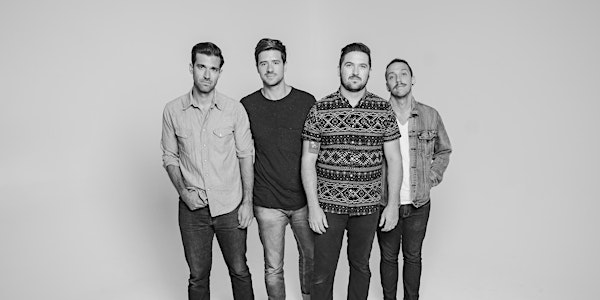 Daniel Ellsworth & The Great Lakes | Knoxville Secret Show
When and where
Location
a secret location
Refund Policy
Contact the organizer to request a refund.
Description
This is a can't miss event! Nashville indie-rock band Daniel Ellsworth & The Great Lakes are returning to Knoxville for a Secret Show! They'll be coming to town fresh off of their appearance at Austin City Limits. Their piano-driven synth-pop with a little rock n' roll is a joy to listen to, especially live.
This is going to be one heck of a party, so you'll wanna make sure you're there on Thursday, October 13th!
---
"Look, there's a lot of music out there. But there's only one band that's dressing up in suits and donning animal masks to dance their faces off for your entertainment today, and that's Nashville's best-damned dance rock band Daniel Ellsworth and the Great Lakes." - The Daily Beast
"...a high-energy, hip-swinging effort... unrelentingly catchy... This is barroom music to which you want to make bad decisions; there are even some regret-tinged ballads that pair well with a good cry at last call." - Consequence of Sound
---
For those unfamiliar with the Secret Show concept:
The location will remain a secret until the day before each show and will only be revealed to ticketholders. All we can tell you about the location is that it will be in or near downtown. We're not going to send you on an accidental road trip. Tickets to each event will be limited in an effort to maintain an intimate feel, further placing the emphasis on the listening experience.