About this Event
Will call patrons must present photo ID at the door.
Doors and box office open at 6PM on show nights.
When box office is closed tickets may be purchased at the front desk of the Graduate Athens Hotel.
Purchasing a reserved table will produce one ticket for the event. Tables may include admission for 2 or 4 persons. See ticket descriptions for details.
VIP Suite includes food and beverage service, access to private suite, comfortable sofas, and admission for up to 10 persons.
Instrumentalists bear the burden of communicating musical ideas without the aid of lyrics or storytelling proper. For many years, that's how 2018 Americana Award nominee Daniel Donato operated as the guitarist for Nashville acts like The Wild Feathers, Paul Cauthen and The Don Kelley Band.
From age 14, Donato has developed his brand of crisp, soulful, on-the-edge telecaster picking under bar lights, honing his skills and proving his mettle within the city's prominent live music scene. All the while, a growing love of songwriting mirrored the pace of his ever-improving guitar chops.
Now, a short three years after his departure from Kelley's classic country outfit, the 23-year-old is signed to WME as an artist with a docket of jam-ready country and bluegrass songs. Backed by his three-piece "Cosmic Country Band" ¬¬– cosmic country is a catch-all term for experimental roots music, often assisted by electronic sounds.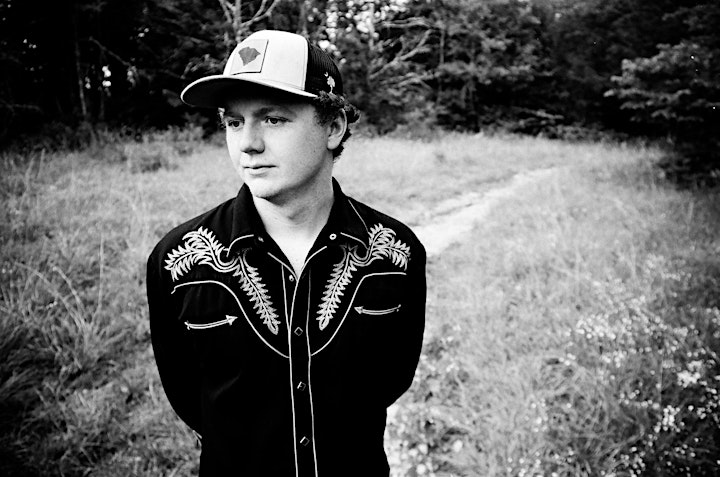 Yes, it has been a wild ride for 22 year-old singer/songwriter, Taylor McCall. Within the last 2 years, Taylor has recorded a full length studio album ​Southern Heat​ as well as an EP, ​Taylor McCall​, with some of Nashville's finest musicians, producers, engineers and studios, including the legendary Sound Emporium. He has shot a video for ​"Jericho Rose"​ and played some of the best venues in the industry, including the coveted "Sunday Spotlight" at the world famous Bluebird Café. To top it all off, he recently signed a major Publishing and Artist Development deal with BMG Nashville, one of the world's largest and most influential entities in the music business.
In addition to all of this success so far, Taylor has signed a management deal with Triple 8 Management (Devon Gilfillian, Drew Holcomb and the Neighbors, Judah and the Lion, Kaleo, Ruston Kelly and Whiskey Myers among others).
McCall grew up always loving music and listening to the rock bands of his day, but his interest was really piqued when he heard artists like Mumford & Sons, Sturgill Simpson and Jason Isbell. At the age of 8 Taylor got his first guitar and began crafting songs. "Even though I was writing songs that I thought were pretty good, I was reluctant to play them for anyone because I was not very confident in my voice". In fact, Taylor did not sing live until he was 18-years old. We are glad he did because throughout the industry his vocals have been recognized as "a once in a generation type voice".
Taylor McCall's quick rise is unique but so are his songs. They paint interesting pictures and intertwine thoughtful lyrics with beautiful melodies. McCall has a knack for telling simple stories in the most interesting ways.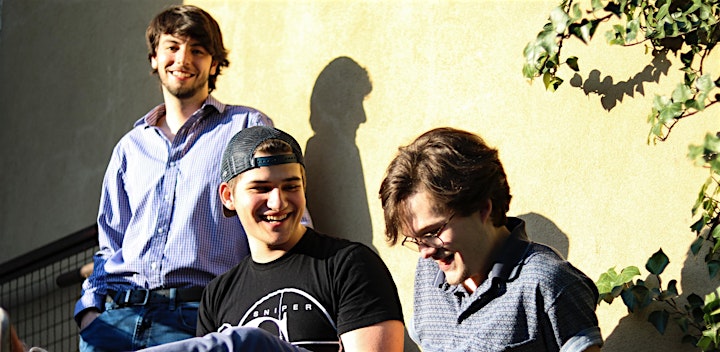 CannonandtheBoxes is the musical project of 19 year old singer-songwriter Cannon Rogers. Inspired by modern alt-country acts as well as the diy folk and indie rock scenes of colleges across the country, Rogers and longtime friends Ian Kinney and Matt Megginson create a space where topics such as growing up in a digital society, mental health, and the political climate of the South are all discussed in a way that is "confident and mature" (The Local, nooga.com). Garnering the attention of cassette labels in London and publications across the Southeast, Cannon and friends have released EP's recorded on cassette 4-tracks as well as studio offerings with arrangements ranging from acoustic guitar and hand percussion to reverb-drenched banjos, electric guitars and trumpets, and over the last few years these studio arrangements have translated to live shows in dorms with a single voice and harmonica as well as raucous affairs at venues as a six piece band playing as loud as possible. Cannonandtheboxes is a project that has grown out as its members have grown up, and they are excited to continually move forward with instruments in hand.
Performers
Date and Time
Location
Refund Policy