Description
This date for this event has passed. Please enjoy a full recording by clicking here.
Abstract
Even though some courts still allow it, the once acceptable practice of asking custodians to identify and collect their own data is virtually unheard of in today's environment. In most cases self-collection is eliminated entirely, or at a minimum, is supplemented by oversight provided by certified examiners.
Mission
The mission of this learning series is to arm you and your team with the information necessary to better consult with your clients and/or in-house support team on future matters that involve the collection of ESI in the face of litigation and regulatory investigation. During this 45 minute session we'll discuss the pitfalls to avoid in the early stages of the discovery process using real world scenarios and recent cases as a backdrop.
Overview
Best practices that should have been used in the referenced cases;

Understanding the process, mapping a standard collection workflow;

Creating your own pre-collection IT questionnaire;

Types of services available and tips for vetting third party providers.

Take Away
Upon completion, all participants will receive links to the cases cited during the call, a chain of custody template along with a sample collection report, and a comprehensive best practices guideline prepared by the eDiscovery Committee of the Commercial and Federal Litigation Section of the New York State Bar Association. In addition, verified attendees will be eligible for a live 90 minute Forensics lunch-n-learn workshop to be held in-person during the month of March.
For any questions or to schedule a private learning session please contact Kris Wasserman at Superior Discovery.
---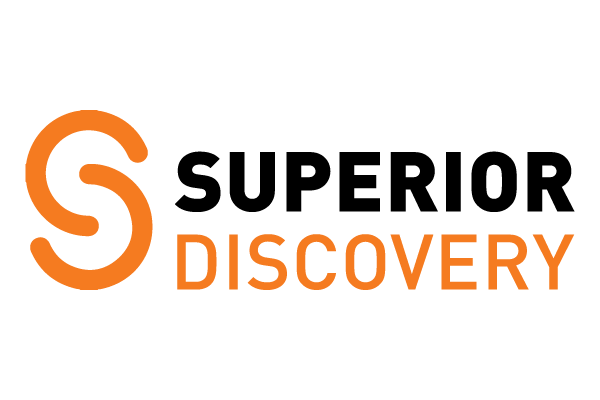 The Superior Discovery team of professionals are dedicated to providing high-end litigation document management services with an emphasis on transparency and project management. Superior's goal has always been to drive quality work product and reduce client spend by leveraging the latest technology. Superior can provide some or all of the people, processes, and technology necessary to accomplish any forensic, processing, hosting, or review task in a scalable and defensible manner.
Superior Discovery Services at a Glance
• Attorney, Paralegal, Litigation Support and Compliance Staffing
• Digital Forensics & Acquisitions
• Electronic Discovery Processing and Hosting
• Tiered Human and Machine Translation
• Project Management and Specialty LPM Software Development
• Managed and Shared Services
---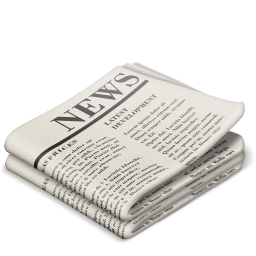 Extra! Extra!
For Tips, Tricks, and News aggregated from around the web geared specifically towards the Litigation Support and eDiscovery space, check out the Metadata Matters news feed - updated daily!
Superior Discovery continues to offer a wide array of digital collection and analysis services using proven technologies and methodologies. Superior's Digital Forensic Consultants will help you intelligently navigate through the early stages of the eDiscovery process; the identification, preservation and collection of data potentially relevant to a case. Superior's team of vetted experts thoroughly assesses each case to determine the most efficient collection approach, provides comprehensive documentation on the process and will certify the work performed with affidavits and court testimony if required.
Click here

for more information on Superior Discovery's full suite of Forensic Services.
Organizer of Dangers of Self Collecting - Forensics in February Webinar Series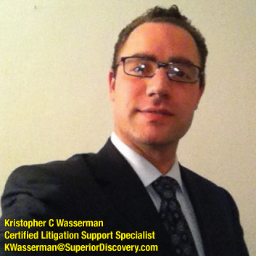 Kris Wasserman, Sales Engineer
Kris is a 10 year veteran of the eDiscovery industry with hands-on experience working with litigators, in-house counsel, and litigation support professionals in the face of complex ESI laden matters and investigations.  He serves as the primary subject matter expert for Superior's clientele and excels at leveraging cutting edge technology to provide case specific solutions at all stages of the discovery life-cycle.
In addition to Kris' primary responsibilities of providing technical sales support to the business development team, he is an integral part of the working groups within Superior to develop and document advanced workflow methodologies and processes around new software with an eye towards creating scalable and repeatable business processes.  Thus, allowing Superior to provide client and project management services in an efficient and consistent matter.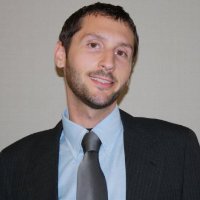 Collin Bentley, Director of Digital Forensics
Collin Bentley brings more than a decade of litigation support experience to Superior Discovery.  In his role as Director of Digital Forensics, Mr. Bentley is responsible for all data acquisition and forensic investigation services provided by Superior Discovery.  Mr. Bentley has developed internal standard operating procedures for media handling, data collection and data analysis based on vetted industry best-practices and standards. 
Mr. Bentley's diverse background includes extensive knowledge of computing systems, litigation support, project management and the overall e-discovery process.  Mr. Bentley is credentialed as a Certified Computer Examiner (CCE), EnCase Certified Examiner (EnCE), Accessdata Certified Examiner (ACE), and Certified E-Discovery Specialist (CEDS).