About this Event
Globe Hall Presents:
DANGER (Late Show)
Boyhollow
Thursday, February 7
Doors: 11:00 PM
Show: 11:00 PM
18 and over
$20 - $25
Globe Hall
4483 Logan St.
Denver, CO
All sales are final. Review your order carefully, there are no refunds for any reason. No tickets are mailed to you, your name will be on the will call list night of show. Night of show (1) bring a valid government issued ID and (2) be able to show ticket confirmation at the door.
_____________________________________________________________________________
Born 1984 near Lyon, France, Franck Rivoire's musical history started at an early age, when his parents introduced him to the piano and saxophone. Growing up, he played in both jazz and punk bands, and other interests included skateboarding and metal music. Rivoire got his first synthesizer after seeing a friend use one and convincing his parents to buy one for him, too. His interest in electronic music was pursued further when he began using Amiga and Atari computers to make "chiptunes", a hobby that he still practices and who's influences have clearly made their way into his art.
Before he started using the name "Danger", Rivoire trained to be a graphic designer and worked as one professionally. When not working, he practiced digital music production. His early and arguably most notable track "11h30" was created during this time and contains his own vocals, but no lyrics, the vocals instead consist of mixed-up syllables. A golden display of the left-field creativity Franck brings to his music.
In 2007, he signed to the established french label Ekler'o'shock and since then has released four Danger EP's released on Ekler'o'shock as well as a number of remixes for famous artists such as One Direction, Kanye West, Black Eyed Peas, Empire of the Sun, and many others. These early successes lead Danger to garner interest from the worlds largest and most-established record label, Universal Music Group, where he has had many releases to-date.
Between 2007-2016 Danger has played hundreds of live shows, and has toured on 5 continents where he has headlined festivals like CMJ in New York to thousands of fans or venues like Webster Hall NYC, Mezzanine San Francisco, and House of Blues Cleveland to name a brief few. His EP titled "July 2013" debuted at #5 and #3 on the US and French iTunes charts, respectively, and was met with praise from industry and press alike. Danger has been featured in respected publications like Resident Advisor, DJ Magazine, and many more.
On June 3, 2016 Danger released a song titled "6:24". The song was used for the incredibly popular video game Furi in which Danger contributed a total of five songs. The full OST was released on July 5, 2016. Just one of many film/tv/video game composition projects Danger has been apart of.
It has been revealed in 2016 that Danger is very close to finishing his very first full-length album that will be released in May 2017.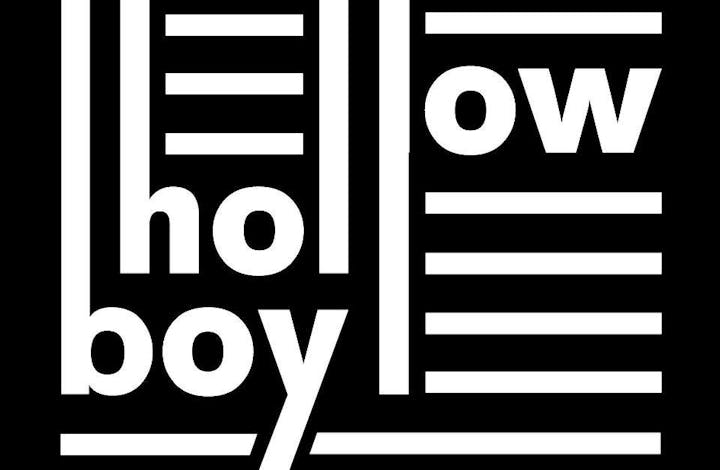 Boyhollow is an old goth that plays music for hipsters, indie-rockers, bass-heads, gays, party kids, gender-crushers, meat-heads, woo girls and even the occasional hippie. He doesn't believe in writing bios containing a bunch of cliches about what an awesome DJ he is. He'd rather be making you dance.
He is co-founder of Lipgloss (est. 2001), Denver's longest running and most awarded club-night. Lipgloss was instrumental in - if not arguably responsible for - creating Denver's indie dance scene.
He has worked with, performed at and produced parties with some of music's biggest names: New Order, Passion Pit, The XX, Girl Talk, Miami Horror, The Juan Maclean, Miike Snow, Yeasayer, !!!, MSTRKRFT, Autoerotique, Figure, Mars Volta, Simian Mobile Disco, Steve Aoki, Bloody Beetroots, Chromeo, Calvertron, Le Castle Vania, Treasure Fingers, VHS or Beta, Le Tigre, Felix Cartal, Fake Blood, Blondie, Interpol, Phoenix, Boys Noize, Crookers, LCD Soundsystem, Guns'n'Bombs, Mustard Pimp, Junkie XL, LA Riots, The Faint, K.I.M. (The Presets), Chuckie, Cool Kids, Muse, Tommie Sunshine, The Klaxons, Devo, The Cars, Toxic Avenger, Daedelus, Snowden, RAC DJ's, The Motherfucking Gaslamp Killer, The Rapture, Airborne Toxic Event, Ghostland Observatory, The Bravery, She Wants Revenge, Mickey Avalon, Electric Six, Paparazzi, Paul Anthony, Bird Peterson, Hot Pink Delorean, Ladytron, Blaqk Audio, Peter Hook (Joy Division, New Order), James Iha (The Smashing Pumpkins) Tim Burgess (The Charlatans), Andy Rourke and Mike Joyce (The Smiths), Spencer Moody (Murder City Devils), Marky Ramone (The Ramones), Stellastar*, Nadastrom, Anna Lunoe, Keane, Blondie and many more that have fallen into the drunken haze of time.