Danger Close: A Conversation with Christopher Robinson, Gavin Kovite, August Cole, P.W. Singer, & Mira Jacob

Wednesday, July 1, 2015 from 6:30 PM to 8:00 PM (EDT)
Event Details
Words After War and NYU's Cultures of War and Postwar Research Group are pleased to present an evening of conversation with the authors of War of the Encyclopaedists, Christopher Robinson and Gavin Kovite, and the authors of Ghost Fleet, August Cole and P.W. Singer. Mira Jacob, author of The Sleepwalker's Guide to Dancing, will moderate the discussion.
The authors will discuss the role of fiction in exploring strategy, technology, and communication; the challenges of breaking down of silos in the literary world; and the importance of bridging the policy and art communities. The evening's discussion will be followed by Q&A and a book-signing reception with the authors. Books will be available for purchase at a special 20% discount.
This event is free. Join us! 
July 1, 2015 at 6:30pm
King Juan Carlos Center at NYU
53 Washington Square South in Room 113/Screening Room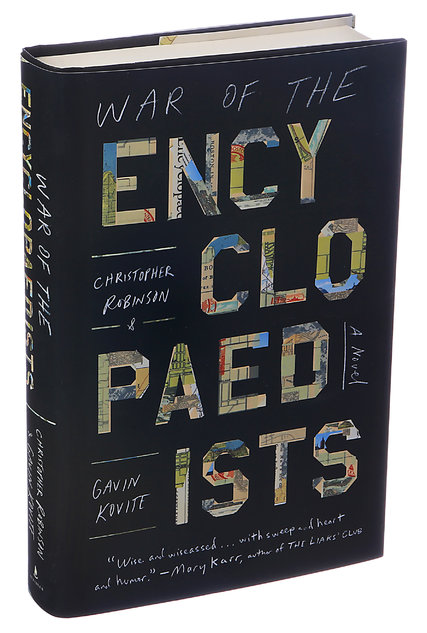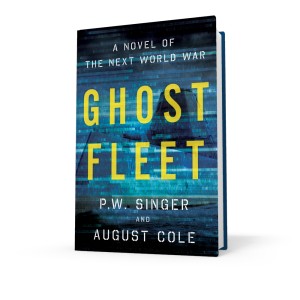 More about the writers:
MIRA JACOB is the author of the critically acclaimed novel The Sleepwalker's Guide to Dancing, which was shortlisted for India's Tata First Literature Award, honored by the Asian Pacific American Librarians Association, and named one of the best books of 2014 by Kirkus Reviews, the Boston Globe, Goodreads, Bustle, and The Millions. She is the co-founder of much-loved Pete's Reading Series in Brooklyn, where she spent 13 years bringing literary fiction, non-fiction, and poetry to the city's sweetest stage. She lives in Brooklyn with her husband, documentary filmmaker Jed Rothstein, and their son. 
P.W. SINGER is Strategist for New America and a consultant for the Department of Defense, Intelligence Community and Hollywood projects that range from Call of Duty to DreamWorks. His award-winning nonfiction books include the New York Times bestseller Wired for War. Singer was recently named by marketing firm Onalytica as 1 of the 10 most influential voices in the world on cybersecurity.
AUGUST COLE is a writer, analyst, and former defense industry reporter for The Wall Street Journal. He is an Atlantic Council nonresident senior fellow, focusing on using narrative fiction to explore the future of warfare. Along with Singer he was an organizer of the Pentagon's NextTech project.
CHRISTOPHER ROBINSON is a Boston University and Hunter College MFA graduate, is a MacDowell Colony fellow and a Yale Younger Poets Prize finalist. His writing has appeared in many publications, including The Kenyon Review and McSweeney's.
GAVIN KOVITE was an infantry platoon leader in Baghdad from 2004-2005. He attended NYU Law and is now an Army lawyer. His writing has appeared in literary magazines and in Fire and Forget, an anthology of war fiction.
Words After War is a literary organization with a mission to bring veterans and civilians together to examine war and conflict through the lens of literature. Please learn more and support our mission at www.wordsafterwar.org.
The NYU Cultures of War and the Postwar Research Collaborative aims to contribute to the debates around war culture and to produce concrete outcomes for post-war cultural policies which bridge the divides between academia, veterans, the military, activists, writers and creative artists in today's challenging global climate. More information at www.nyuenglish.com/warcultures.
Have questions about Danger Close: A Conversation with Christopher Robinson, Gavin Kovite, August Cole, P.W. Singer, & Mira Jacob?
Contact Words After War and NYU
When & Where

King Juan Carlos Center at NYU
53 Washington Square South
Room 113/Screening Room
New York, NY 10012


Wednesday, July 1, 2015 from 6:30 PM to 8:00 PM (EDT)
Add to my calendar