Description
18 and over
No tickets will be sold at the door.
Our last 4 shows were SOLD OUT, so please don't wait to buy tickets. You have been warned. :-)
---
Video samples at: www.DangerCircus.com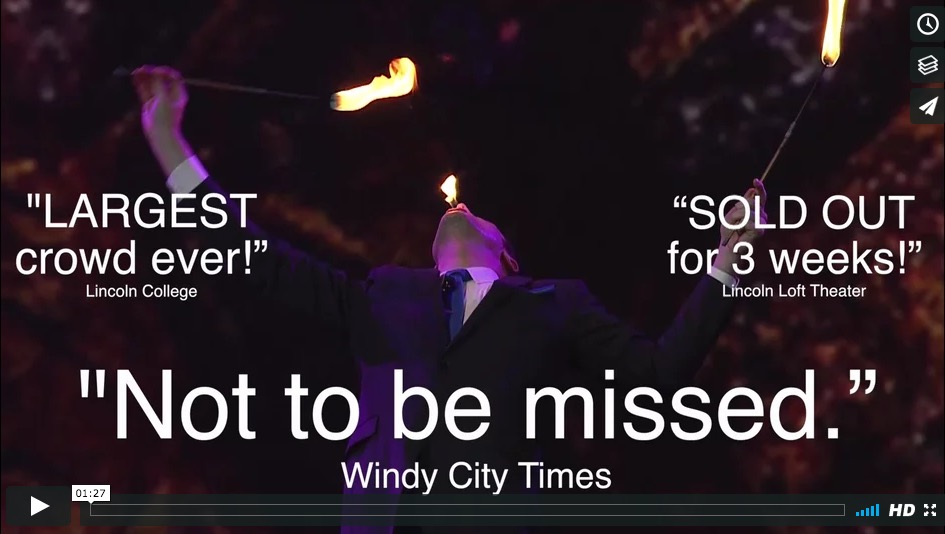 ---
A MODERN VAUDEVILLE SHOW!
Danger Circus presents a 90 minute show that features fire eating, glass walking, knife juggling, dangerous escapes, and a unique blend of insanity and comedy.
---
"SOLD OUT!" ABC Magic Shop, Mt. Clemens, MI
"Great show, can't wait to book another date." Lake Forest College
"SOLD OUT for 3 weeks!" The Lincoln Loft Theater
"... a knife-juggling, fire-eating, glass-walking, chainsaw-filled night on the town" Nick Digilio, WGN Radio
"The show was performed in front of our LARGEST crowd ever!" Jeff Nelson, Lincoln College
---