Actions and Detail Panel
Danger Circus at Cirque AmongUs
Sat, Apr 22, 2017, 8:00 PM
Description
18 and over
No tickets will be sold at the door.
Last year, this show was SOLD OUT, so please don't wait to buy tickets. You have been warned. :-)
---
Video samples at: www.DangerCircus.com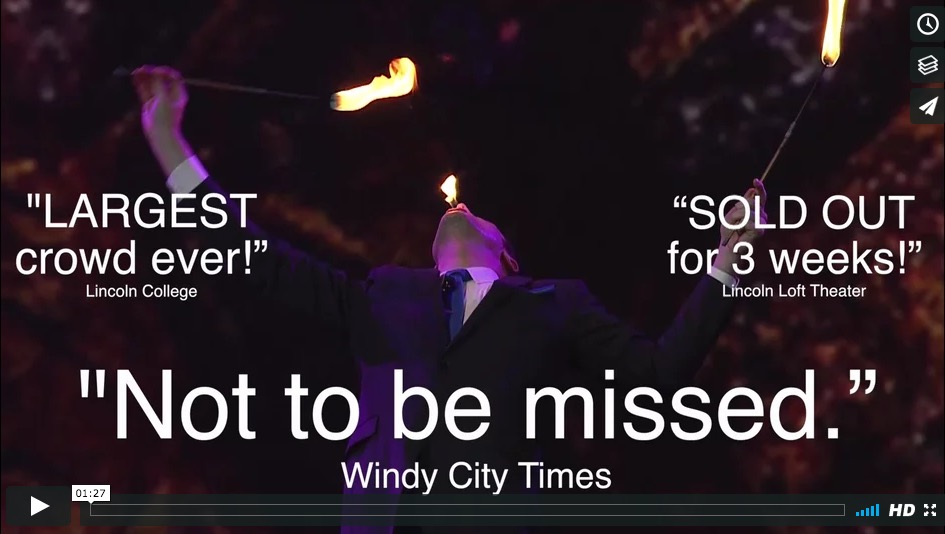 ---
A MODERN VAUDEVILLE SHOW!
Danger Circus presents a 90 minute show that features fire eating, glass walking, knife juggling, dangerous escapes, and a unique blend of insanity and comedy.
---
"SOLD OUT!" ABC Magic Shop, Mt. Clemens, MI
"Great show, can't wait to book another date." Lake Forest College
"SOLD OUT for 3 weeks!" The Lincoln Loft Theater
"... a knife-juggling, fire-eating, glass-walking, chainsaw-filled night on the town" Nick Digilio, WGN Radio
"The show was performed in front of our LARGEST crowd ever!" Jeff Nelson, Lincoln College
---
3 UNIQUE STYLES
WORLD-CLASS JUGGLING
Chuck is known around the world as one of the best, and most charismatic, jugglers. His best friend, and his worst enemy, is gravity.
MIND-BENDING ILLUSION
Keri will make you believe in the impossible by warping the world around him to fit his unique vision.
MAD SCIENCE
Thom uses the power of physics to present amazing demonstrations involving fire, nails, electricity, broken glass - and reality.