Description
Unveiled Beauty: Cultivating YOU! is an empowerment series created from the mission of the presenting sponsor Fashion Meets Poetry - "To create an empowering space for women to embrace the journey of life and the beauty of oneself through storytelling, knowledge and sisterhood."
There is nothing more inspiring than hearing women share their stories of courage and strength – everyday women, just like us. The speakers in this series will provide attendees with messages of hope, life lessons, knowledge and tools to help embrace our own beauty and bravery. Attendees will leave feeling empowered and confident meanwhile developing a deeper connection with their own stories. We invite you to learn about this event via the description below, or learn more about other events in the series at www.fashionmeetspoetry.com: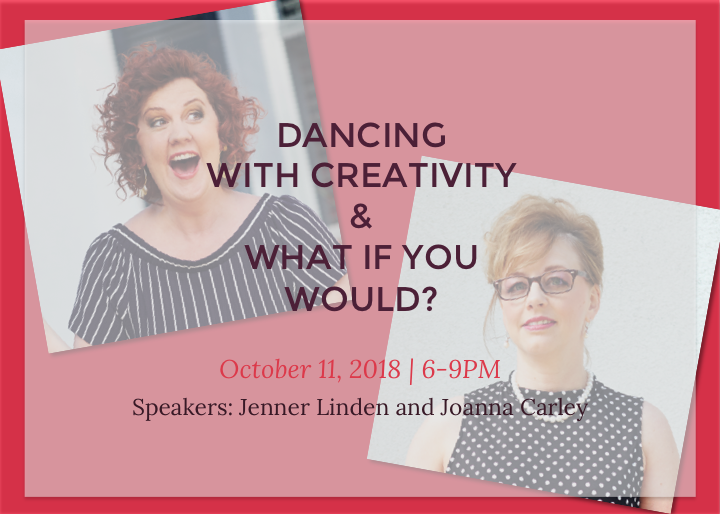 DANCING WITH YOUR CREATIVITY by Jenner Linden
Creative is a word we often use to describe artists whose imagination creates transformation. What about the inventors, rebels, entrepreneurs, and change-makers? They also have incredible creative potential that inspires change. In her twenties, Jenner hit rock bottom, addicted to drugs and living in her car. Listening to her own inner wisdom, tapping into her creative potential, and discovering her voice, Jenner transformed her world. This newfound creativity led to raising funds to film a documentary about a Honduran orphanage and launching a successful film festival. In this session, Jenner shares her journey from darkness to light, reminds us to listen to our inner voice and guides us through a process for exploring our own ingenuity. Together, we will learn to dance with our creativity.
Learn more about speaker Jenner Linden -
Jenner is an intuitive coach and founder of Jenner Linden Coaching, a coaching service that offers intuitive support for creative entrepreneurs and community leaders. After 14 years of helping businesses and non-profits launch and redefine their marketing, branding and design, Jenner launched her own business. In doing so, she helps clients craft a brand, which honors the inner genius they've been called to share with the world. Her approach combines ancient wisdom with cutting-edge coaching techniques. Jenner also hosts the Powerful Questions podcast and is the creator of Holistic Discovery events.
WHAT IF YOU WOULD? by Joanna Carley
Life consists of an over-abundance of expectations often leading us to false versions of self. Many of these expectations are handed down by others while some are unrealistic ones we've created for ourselves. What if we would let go of all those expectations? What if we decided to live our most authentic life? Joanna will reveal an important event in her life that forced her to address these questions. Her decision would be the difference between simply existing and truly living her life. Joanna's story resembles stories many of us carry about who we think we should be versus who we could be. In this session, you'll be asked "What if?" and be given the opportunity to consider with unlimited potential what could be.
Learn more about speaker Joanna Carley -
Joanna is an executive at a Fortune 50 company, adjunct faculty at University of St. Thomas, and the CEO of Tenacious Transformation Coaching, an executive coaching business focused on enabling clients to find their voice and claim their future. With over 15 years of experience leading projects and cross-functional teams, Joanna decided to earn an MBA from Carlson School of Business and an executive coaching certificate from the University of St. Thomas. In her pursuit for continuous learning and development, Joanna uncovered her desire to empower others in discovering what's at their core.
Every event has something unique to offer and you don't want to miss any of them!
Each event includes:
2 Inspirational Speakers
FREE Beverages and Hors d'oevres,
Beauty Experience provided by Intelligent Nutrients
Fashion and Beauty Segment by local stylist, Tressie Schneider
Poetry Reading
Community Networking
VIP ticket holders receive a FREE empowerment gift with their purchase.
Women ONLY. Advanced ticket purchase required to attend.
Onsite and street parking available.