Description
Dancing Spirits: Female Lwa Embodied Through Movement, Song, Writing & Ritual
Dancing Spirits is a Wellness Workshop Series exploring Female Lwa in Haitian Vodou.
Facilitated by Portsha T. Jefferson, Artistic Director, Dancer, Choreographer and Vodou Practitioner, participants will have the opportunity to retreat inward, channel energy, release, write, affirm, learn traditional healing practices, inquire about Lwa + Vodou, sing and of course DANCE!
Sacred space will be created to provide an intimate setting. Participants who are interested in honoring spiritual growth, self-care, learning and healing are encouraged to attend.
May 18: It's Haitian Flag Day! | Session 5 - "FruitFULL Flow"

Lwa: Kouzin (The Merchant)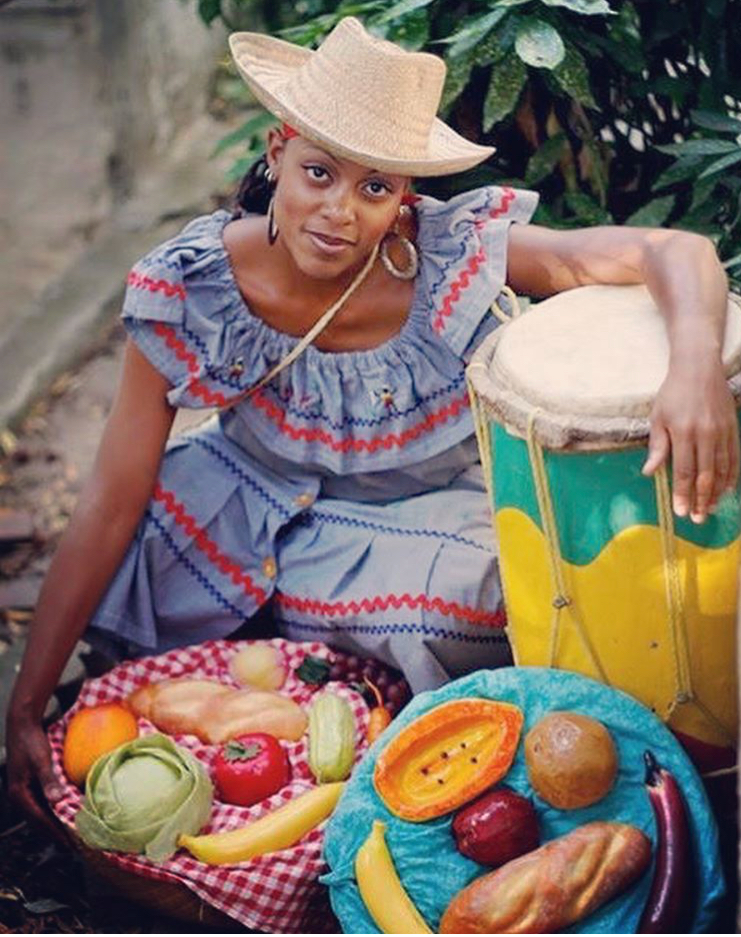 Affirmations:
"I have the power to create the success and build the wealth I desire."
" I am grateful for the abundance that I have and the abundance on its way."
"I deserve to be paid for my skills, time and knowledge."
"I give myself permission to prosper and grow."
-------------------
May is officially Haitian Heritage Month! May is also the feast month for Haiti's Agriculture Spirits: KOUZEN & KOUZIN, the powerful duo of farmer and merchant who are both healers. Unbeknownst to many, Kouzin is a woman, a successful Merchant (Machann), with a keen business sense, and beastly bargaining skills. She is a business woman who ensures her survival, and that of her family.
What are your manifestation rituals to achieve your "FruitFULL FLOW?"
What does your Financial Freedom look like?
Come! Tap in and cultivate your Entrepreneurial Spirit! Let's honor and salute Kouzin's energy through Movement, Song & Ritual!

Let's come together to support, listen, and share in a safe, loving, non-judemental environment.
-------------------
Please bring the following:
Wicker Basket
Fruit or Vegetable Offering for Altar
Affirmation: Prosperity, Abundance, or Wealth
Coins
Green 7 Day Glass Candle
Pen
Paper
Suggested Attire:

Denim Options: Shirt, Skirt, Shorts. Plaid, Gingham, Straw Hat (optional)

When: May 18 | Where: Ellen Webb Studio
Time: 7pm-10pm | Workshop Offering: $30
* Please arrive 15 minutes early to register. Drop-Ins are welcome.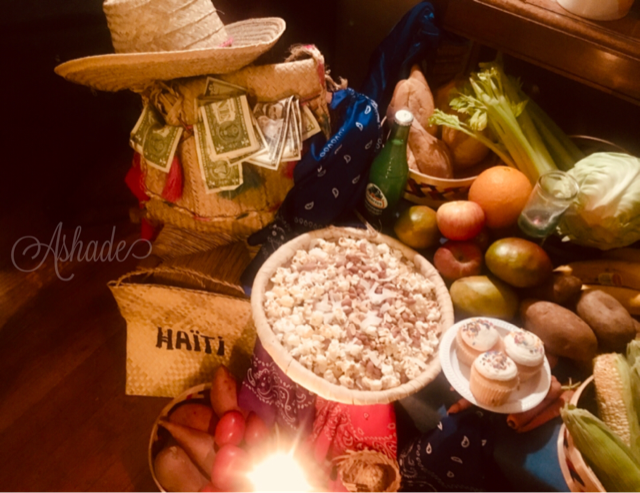 * ALL proceeds from Dancing Spirits will benefit Portsha's upcoming research project - Vodou Voyage: Destination BENIN! *