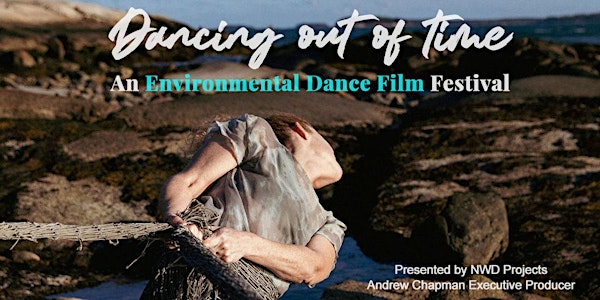 Dancing Out of Time - An Environmental Dance Film Festival
"Dancing Out of Time" eco-dance film festival, with live dance and music performance by NWD Projects dancers and Miami Sound Choir.
Date and time
Starts on Saturday, June 3 · 7pm EDT
Location
Miami Dade College Koubek Memorial Center 2705 Southwest 3rd Street Miami, FL 33135
Refund Policy
Contact the organizer to request a refund.
Eventbrite's fee is nonrefundable.
About this event
The "Dancing out of Time" Environmental Dance Film Festival, presented by NWD Projects, is a one-of-a-kind event that combines the beauty of dance with the urgent need to protect our planet. We focus on the question, "What will you miss when it's gone?" The festival is highlighting the work of dance artists from diverse environmental communities around the country, who are creating work focused on bringing attention to the interconnectedness of the natural world and our place within it.
Through a curated selection of thought-provoking films, this festival will take viewers on a journey through natural landscapes, showcasing the powerful relationship between movement and nature. Each film highlights a unique environmental issue, from climate change to biodiversity loss, and demonstrates how dance can inspire us to take action.
With a diverse range of styles, from contemporary to classical ballet, the festival showcases the versatility of dance as a form of environmental storytelling. You will be mesmerized by the fluid movements of dancers immersed in the natural world, creating a seamless connection between human expression and the environment.
As a unique platform for artists to showcase their work, the festival brings together dancers, choreographers, and filmmakers from around the world. Through this collaboration, the festival aims to inspire environmental awareness and spark conversations about the pressing issues facing our planet.
This is the first film festival that NWD Projects has produced and it was created with Executive Producer Andrew Chapman of Mobile Dance Film Festival. Andrew lead workshops with students of Miami Jackson Senior High School in February introducing concepts of film, movement, and location. They created their own dance films highlighting their community of Allapattah. One of the films "We All Can Re Unite And Be One" will be shown at the festival.
Join us for an unforgettable event that celebrates the beauty of movement and the importance of environmental conservation. Whether you're a dance enthusiast or an environmentalist, the "Dancing out of Time" Environmental Dance Film Festival is a must-see event that will leave you inspired and motivated to take action for the planet.
Included performance in the garden by NWD Projects and Miami Sound Choir
NWD Projects and Miami Sound Choir will introduce the film screening with a performance in the garden of the Koubek Center, creating a tapestry of voice and movement that reflects our relationship to nature through loss, need, and connection.
Performing Groups
NWD Projects promotes dance as a vehicle for social change by creating new work that increases awareness of environmental and social issues through collaboration.
Miami Sound Choir serves as an inclusive platform for the diverse residents of Miami to cultivate unity through civic and artistic expression.
Miami Sound Choir
Miami Sound Space's flagship ensemble, Miami Sound Choir, is an inclusive adult community music-making experience founded in the fall of 2019. There are no auditions to participate. New members are welcome twice a year at the start of the Fall season in August and the start of the Spring Season in January. Miami Sound Choir is a community engagement partner of the Adrienne Arsht Center for Performing Arts of Miami-Dade County, where rehearsals are held every Wednesday from 6-8 pm. Throughout the year, Miami Sound Choir participates in collaborative and pop-up performances with local artists around the city as well as two annual shows.
About the organizer
The mission of NWD Projects is to promote dance as a vehicle for social change by increasing awareness of environmental and social issues through collaboration with the artistic, educational and scientific communities. NWD Projects makes use of the internet to create a national community, which offers platforms for educating students and supporting artistic exchange among professional artists, while engaging and informing the public.
As artists we know that creativity is born from conflict: conflict that is fed by questions, by self-evaluation, by new and diverse ideas from those who challenge us as we begin the process necessary to change. NWD Projects commits to this journey of creativity and to the goal of equity for all by supporting diversity in its many forms. We recognize that our present systems are based on inequality and we eagerly step into the work to correct the past structures and find a more balanced future.