Description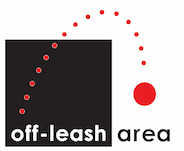 Dancing on the Belly of the Beast

Loss, beauty, emptiness, gratitude, empathy, freedom...The existential complexity of adult orphanhood.
The Ivey and Sage Award Winning Off-Leash Area presents its 2017 Mainstage Production:
Performed by a cast of 20 local dancers, all of whom have lost their parents, Beast explores the complex emotional landscape of adult orphanhood and the universal experience of grief.
Dancing on the Belly of the Beast is a beautiful, ritualistic memorial, speaking to the intricacies of our family relationships, the ever changing faces of grief, the voyage from guilt to gratitude, and finally to a freedom of the spirit.
Featuring a core group of veteran dance performers Karla Grotting, Ray Terrill, Christine Maginnis, and Jennifer Ilse, and a uniquely interactive scenic design comprised of mobile screens with live choreographed painting, and an epic sound score by composer and multi-instrumentalist Craig Harris.

---
3 Performances: June 23-25. All shows at 8pm.
Admission is a suggested donation of $10-30.
Cash-check-card at the door, or Advance Reservations here at Eventbrite.
---
THE PRODUCTION
Performers: Karla Grotting, Jennifer Ilse, Christine Maginnis, Ray Terrill, Thern Anderson, Mike Cohn, Lisa Conlin, Sher Demeter, Erin Ditmarson, Katherine Griffis, Becky Heist, Pat McManus, Carla Murphy, Esther Ouray, Carol Oyanagi, Sally Rousse, Kathleen Sullivan, Paul Herwig, and Jesse Neumann-Peterson.
Direction & Choreography: Jennifer Ilse in collaboration with the performers.
Set & Live Installation Design: Paul Herwig
Sound Composition: Craig Harris
Lighting Design: Heidi Eckwall