Description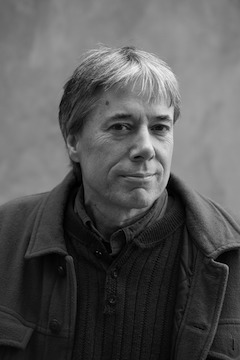 Our guest speaker is Chuck Collins who is a senior scholar at the Institute for Policy Studies in Washington, DC, where he directs the Program on Inequality and the Common Good. Chuck is the author of the popular book Born on Third Base and an expert on U.S. inequality and the racial wealth divide. Join us for this exciting event!

If you have any questions, please email us at thelivinghopechurch@gmail.com
---
In 1948, a group of motivated activists from Union Theological Seminary relocated to East Harlem to do ministry in a bottom-up way. They stayed. They learned to dance to a new rhythm. The East Harlem Protestant Parish was born. It's now more than 70 years later, and many say inequality is more extreme than ever.
What could it look like today for people to take new approaches, and to learn new patterns of life that challenge and subvert the enduring inequalities in our city? Come hear stories and share inspirations and models that have shaped your life. We need creativity and passion. Help us build the movement.
Upside Down East Harlem is born out of the East Harlem neighborhood around East 104th Street and the Church of the Living Hope (UCC). We are bringing together people whose lives have been impacted by the people of East Harlem or institutions such as the East Harlem Protestant Parish. We are a dynamic and evolving group and have run seminars including people as diverse as Dr. Serene Jones (President, Union Theological Seminary, New York) Jim Wallis (Sojourners Community, Washington DC) and Lord Rowan Williams (former Archbishop of Canterbury).
We are eager to hear from you and to build our connections within our beloved El Barrio, and outwards and beyond.