Description
Join Dancing is My Voice for our Annual Fundraiser Dinner at Seasons 52 Fresh Grill. What better way is there to start a summer week than by dining to nourish your body?! Seasons 52 Fresh Grill offers freedom that comes from knowing that every menu choice is one you'll feel good about! The fresh fruits and vegetables never see the inside of a freezer, and their seasonal menu features ingredients at their peak of freshness, oak-fire grilled or brick oven roasted (without a fryer in sight) to be naturally lighter and more flavorful.
Drinks during this event will be available for purchase at the cash bar. Seasons 52 offers 52 wines by the glass. We love this restaurant because you'll always feel free to enjoy every bite, every sip, every moment.
The dinner ticket includes one raffle entry for amazing prizes which include the following and more:
$200 Wegmans Gift Card (donated by Wegman's Alexandria)

Two Rodizio Dinner-for-One Gift Cards for Chima Steakhouse (donated by Chima Tysons)

$100 in Microsoft Online Gift Cards (donated by Microsoft Tysons)

$80 Retail Value Product donated by The Estee Lauder Companies Inc.

$50 District Taco Gift Card (donated by District Taco)

$50 in Gift Cards for La Madeleine (donated by La Madeleine Tysons)

$25 Gift Card for Urban Plates (donated by Urban Plates Tysons Galleria)
If you can't attend the event in person, you can participate remotely by purchasing a "raffle only" ticket (winners need not be present to win). You can also increase your chances of winning by purchasing additional raffle tickets. Winners will be drawn during this fundraiser dinner.
Increase Your Chances of Winning - Enter a Group Raffle!
Group Raffle Rules
We will designate a single prize for an exclusive raffle drawing for any group of 25 or more "grouped" tickets. Here's how to enter:
Form your group and decide upon a name. This could be your work place or any name that represents your group. (For example, 24 Hour Fitness, Ann Taylor, District Taco, Zumba Addicts, Winers and Diners, etc. are all sample names)

We will draw from the group with the most members first and the winner will get to CHOOSE the prize.

We will continue to draw from all groups, in order of number of members.

After winners are drawn from the groups, we will draw winners from ALL entries and continue until all prizes have been awarded.

Each winner will choose his or her prize from the remaining prizes.

There is no limit to the number of groups any one individual can enter.

Winners not in attendance to choose a prize will be awarded the highest-value remaining prize.

Only one group affiliation is allowed per ticket purchase.​​
Thank you, thank you, thank you!
Many thanks to Seasons 52 for sponsoring this fundraiser dinner. Many thanks to our raffle prize donors and to YOU for your support!
Funds raised during this dinner will be used for the production of our FREE event at the Lincoln Memorial on September 28, 2019 to raise awareness of sexual violence and let survivors and those who love them know where to find help, hope and healing.
Stay up to date on raffle prizes on our website and by downloading our mobile app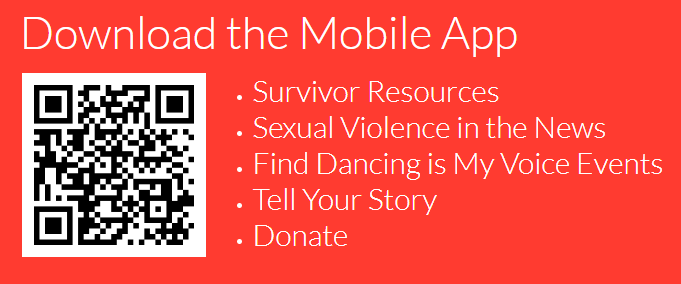 .