Dancing in the Flames: Marion Woodman and Conscious Femininity
Description
The Friends of the C. G. Jung Institute Presents:
DANCING IN THE FLAMES
Marion Woodman and Conscious Femininity
Sunday, April 7, 2013
9:30 AM - 4 PM
At the Institute
Presented by Jungian analysts Gail Grynbaum and Tina Stromsted, and workshop leader Christine Zecca
A light lunch will be provided
Free to members of Friends of the Institute
Reservation required by April 3
Jungian analyst Marion Woodman is the subject of a daylong program of film, discussion and movement. We begin by showing Dancing in the Flames, a film which explores the life of this inspiring woman. Celebrated for her work on feminine psychology and addiction, her vital words and wisdom hold a key to understand­ing the world's current crisis. With honesty and trademark wit, Woodman explores the mysteries of the soul's journey and reveals a series of psychological 'deaths' and 'rebirths' that have made her who she is today.
She is joined in the film by her life-long partner, Ross Woodman, a professor of Romantic poetry who speaks of the transformations in their marriage, and esteemed mystic and author Andrew Harvey. Though the majority of her writing and teaching addresses women's experience, she is also sensitive to the wounded inner feminine in men.
The film will be followed by a panel presentation by three women who have worked and trained with Marion for decades: San Fran­cisco Jungian Analysts Gail Grynbaum and Tina Stromsted and Sausalito artist and workshop leader Christina Zecca. Each will describe and illustrate with short film clips how the work with Marion has affected them personally and professionally.
After a light lunch, the presenters will lead a movement experience in a safe, protect­ed space. They will provide an opportunity to experience the essence of Woodman's work of embodiment in order to activate healing the body/psyche-soul split suffered by most of us.
Participation is voluntary and those who wish to join us are encouraged to wear comfortable clothing.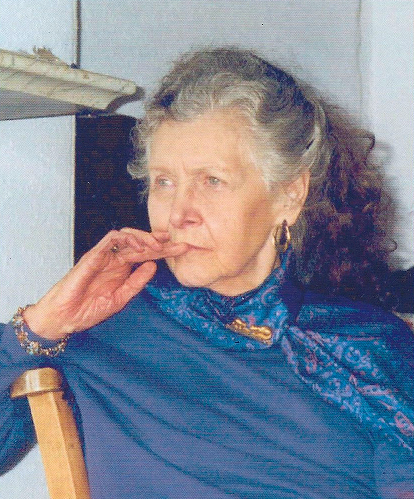 No Continuing Education Credits are Available for this Event.

Organizer of Dancing in the Flames: Marion Woodman and Conscious Femininity
A non-profit educational and community service organization that devotes itself to the furtherance of Jungian thought in clinical work and in cultural discourse.

In addition to its Analytic Training Program, the Institute provides educational events for the general public, seminars for professionals, and produces Jung Journal: Culture and Psyche, now published by Taylor & Francis. The Institute houses an extensive library and offers a sliding scale psychotherapy clinic.  Friends of the Institute, an auxiliary organization, welcomes new members.