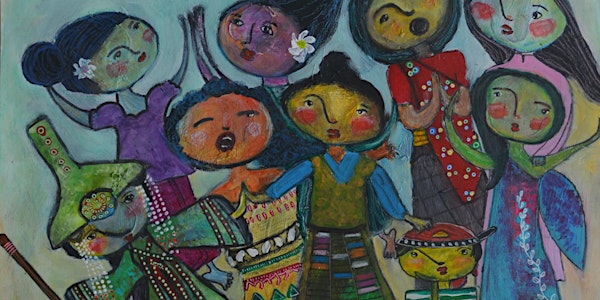 Dancing Equinox: Moving to find our way towards healing
The session is an opening to ancestral origins of movement, sound, and rhythm being central to rituals for transformation and healing.
About this event
A workshop developed and facilitated by: Rulan Tangen Artistic Director of Dancing Earth
Rulan offers the session as an opening to ancestral origins of movement, sound, and rhythm being central to rituals for transformation and healing, while embracing cyberspace as a realm of intercultural exchange and collaboration that paves the way to the embodiment of liberation. We will transcend the box to revitalize and remember our connection to land, water, and skies of the place where we are, where we come from, and where we are going, with 'land dance' practice as adapted to current times, incorporating multi sensory and multi-dimensional imagination. This offering will bring an opportunity for us to meet as modern people of this time, and diverse places, to embody relationship of reciprocity with self, spirit, community, and beyond the human realm, so that we can consider, in motion, our responsibility as artists to make the movements that reflect the issues of our time, while addressing a form of being that transcends time.
Rulan Tangen Bio
After an international dance career, I survived cancer to birth a vision in 2004 as Founding Artistic Director/Choreographer of DANCING EARTH, passionately creating opportunities where there were few, for successive generations of Native Americans and global Indigenous performing artists as cultural ambassadors and conduits for social change. Collaboratively, we have developed innovative contemporary dance as an evolving cultural expression, rooted in the body as a source of knowing, creating theater as a functioanal ritual for transformation. My own ancestral lineage includes Kampampangan/Pangasinan of Luzon Island in Pacific archipelago of Philippines as well as to Europe's Norge and Eire. In 2021, I explore my purpose at mid-life, by deepening my commitment to movement for Movement building, as energetic connection with all my relations – human and beyond - on behalf of adaptive continuance of humans to earth as we spin in climate crisis. Expressions of bio-culture diversity of our ecosystem have been the teachers of my greatest mentors , and will guide me organically to my next dreamvisions of the futurity , to be embodied by my creative being .