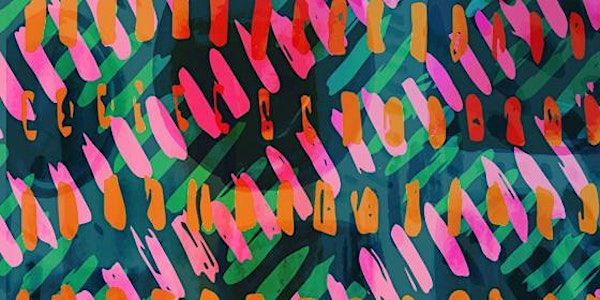 Dancing ART! A virtual showcase!
A collaboration of Dance and Visual Art, where dance tells the story behind the artwork! A video presentation!
About this event
'Dancing ART!' project fuses the worlds of dance and visual arts and creates a multi-media and multi-disciplinary show. This show will be presented on a virtual (zoom) platform, due to COVID-19.
The 30 minutes, pre-recorded, online premiere will feature two incredibly talented and versatile collaborators who are creating video content of dance and art remotely (due to Pandemic), exploring the story and inspiration that is expressed in the artworks.
* Q&A after the video performances.
The featuring visual artists:
* Christine Liu – 2 Artworks: 'A New Reef' AND 'A New Calm'. Mixed media, digital coloring.
* Shireen Soliman – Artwork – 'She. He. Human' (Gestures of Humanness) May 2019. Procreate Digital Gesture Drawing (Print Size 11″ X 14″).
The featuring choreographers:
* Kyla Piscopink of Dance Key West collaborating with Shireen Soliman, presenting 'Transcending'.
* Vanessa Long & Zoë Reed Helm of Vanessa Long Dance Company collaborating with Christine Liu, presenting 'Polyethylene Dreams'.
Dancing Art is a project of Creative Performances. This project is fiscally sponsored by Fractured Atlas.
Thank you to campaign donors: Annie Hamburger, Reyner Joelianto and Anonymous donor.
(** Banner art by Christine Liu)
If you have any question, please feel free to contact me at creativeperformances.nyc@gmail.com. 
THANK YOU!