Description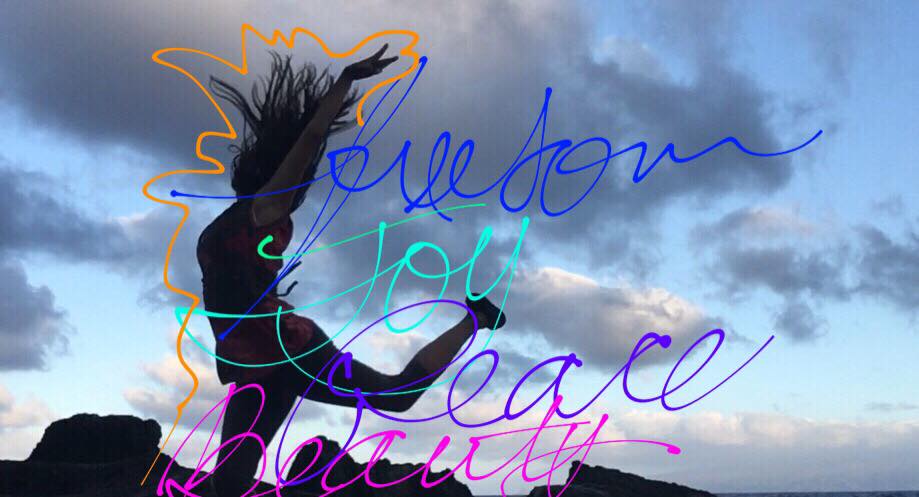 Co-ed Training August 11- 13 ~ Dancers of THe New Earth
Weave of Shamanic and Temple Dance practices. Learn maps and sacred dance technique to free the body and mind, unwind old contraction patterns in your body, clear stagnant energy and clarify your embodied prayer potency and intentions. Creat ritual earth dances and your own dance activism dedication.
A weekend of Ecstatic Healing Dance.

Join us in creating dance prayers with the earth.
What I am calling Dance Activism.

Journey from free form shamanic release through my new "Unwinding" technique and ritual movement sound meditation map, On the earth and in the temple.

Friday 6:45pm - 9:45

Sat. 9:30am - 5pm

Sunday 9:30am - 4:45 pm


The cost for the weekend is $250. This will go up the week before the event to $300. .

We will activate our bodies, voices and sacred mission through dance, drawing, ritual and earthing.

A community dance training to create and witness each other's genius and hold presence for deep healing and prayer to heal what is blocking us from our true power and ignite the authentic vision that is ours to tend to in creating new earth at this time.

Arnt we all humans in training !?

I know what you might be thinking ...
What the hell is New Earth?

It is a term I use to name the place we create together when we heal and vision what else is possible beyond our own limitations and the limited sometimes seeming hopeless future that lies ahead of us if we don't start changing our perspectives and creating a new course.

I believe a new course of action begins within each one of us taking responsibility for healing ourselves and supporting each other to grow, heal and express our truth.

I don't know of a quicker way to truly accomplish this then through earth centered embodiment practice and community sharing.

My name is Ixeeya Lin I am a shamanic priestess and sacred dancer committed to supporting you in returning home to your body and the earth for deep communion to access your true essence and sacred mission.
I am passionate about opening pathways to spiritual epiphany through nurturing our innate creative body mind.

Through the embodied shamanic and yogic temple arts we can change our mind, habit patterns in body alignment and neuro pathways to be truly free to put our attention on the personal prayer we were born to be. Something I call your sacred mission.

I will be holding space and guiding your empowerment journey by weaving us together in community cocreation, teaching you my ritual movement and sound healing map to begin your own personal daily dance healing or support your already existing ecstatic dance practice.

These maps are so very useful for personal healing, dance prayers and creating powerful prayer dance performance pieces.

They have supported me over the last decade + through 2 major brain injuries and traveling the world offering healing sacred dance as performance art, classes and ritual. Their origin story is quit magical!

We will be culminating our training together with creating personal dance offerings that you can choose to have videoed to be a part of a dance activism documentary I am creating.
You can choose to not be videoed too.
It is not mandatory at all. Only if it would inspire your process.

This weekend is held at a very special activation sight in Boulder Co called the Starhouse.
A true sacred geometry temple surrounded with sacred sites.

I have been initiated and trained in this temple and by this land.
I will be introducing you to these sacred sites and instructing you to how to work with them in a somatic and shamanic way to support your dance healing explorations.

This weekend is being created to give you time to discover new parts of yourself, to heal and release the parts not supporting you any longer and help you to truly feel and see how potent and powerful your full body yes and dance prayer can be.

This weekend is being created because I believe you are, we are truly the answer to creating new earth and hope for our planet.



* This training is for women and men of all ages and dance experience feeling ready to explore new possibilities.

*Need to be able to hike through the forest for 10 -20 minute up hill intervals and have a relationship to pacing yourself and listening to your body to tend to limitations and have a sense of personal growth process with how to be mindful of mental triggers to take care of you when or if they come up.
We ask for all participants to complete the weekend and be able to ask for support and help when in need.

*For Folks with an open mind to spiritual and earth centered practices.
---
AND, last but not least ...
Ladies ... The payment plan for our WOMB Dance Spirit Quest in Hawaii in February is now available.
This retreat is an intimate group of women ready to dive deep into themsleves for a re-unification.
Each woman will be deeply considered and honored during the journey.
* There are payment options for this too.
STAY TUNED AS THERE'S MORE TO COME!
---
I can't wait to see you soon!
Much love and summer blessings,
Ixeeya