Dance Your Baby Out!

Friday, May 25, 2012 from 6:00 PM to 7:30 PM (PDT)
Event Details
We are thrilled to be hosting DANCE YOUR BABY OUT at Salute this month.  Visionary advisor, professional dancer and student midwife            ~ Sophia Cannonier ~ will be here from Bermuda.  First we'll have appetizers and a short movie. Then we'll Dance our hearts out with Anna Hurty ala "Dancing For Birth."  If you stay for dinner, you couldn't have picked a better place.  Salute loves families, has stellar service and their selections are sublime.
Come!  Dance With Us!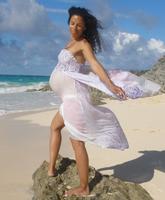 You won't regret it.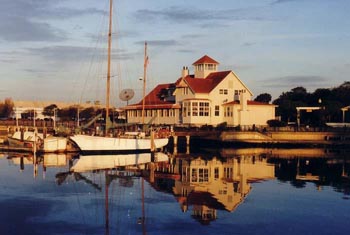 Salute e Vita Ristorante

When & Where

Salute e Vita Ristorante in Marina Bay
1900 Esplanade Dr
Richmond, CA 94804


Friday, May 25, 2012 from 6:00 PM to 7:30 PM (PDT)
Add to my calendar
Organizer
Love Delivers
Love Delivers is a nonprofit organization which promotes the benefits of natural birth.   We want mothers and babies to have the very best from the very beginning.  To that end, we produce films, hold events and sponsor the Motherbaby International Film Festival - MIFF.  The organization was founded by Diana Paul in 1999 as Sage Femme.  It was moved from Boston to California in 2004 becoming a 501c3.  In the fall of 2011 we adopted our motto ~ LOVE DELIVERS ~ as our new name.  Our films are shown in festivals, international conferences and in thousands of childbirth education classes across the globe.   Movies we have produced include:
BIRTH DAY ~ about a Mexican midwife giving birth to her third child in Xalapa Vera Cruz.  Birth Day is part of the reproductive exhibit at The Museum of Science in Boston.
MISS MARGARET ~ about a Granny Midwife from Eutaw, Alabama who caught 3,500 babies without ever losing a mother, without ever driving a car and without much compensation.
FIVE COUNTRIES, SIX BIRTHS, SEVEN BABIES - shows culturally different births in:  France, Guatemala, Costa Rica, the USA and Bermuda.  Each country has its own chapter.   The USA chapter shows the home birth of twins. 
The Motherbaby International Film Festival is a mobile event which has produced festivals in: Portland, Pennsylvania, Moscow, Michigan, New York, Bermuda and Cape Town.