Dance Xpression: A Workshop Series

Saturday, July 14, 2012 from 1:00 PM to 4:00 PM (EDT)
Event Details
Dance Xpression
"Embrace the confidence within you, let go and Xpress yourself"
About this amazing dance Xperience
Dance Xpression: is a workshop series that is the ultimate fusion of 2 dance styles everyone will enjoy. This workshop runs for 3 hours and will help women explore new movements within themselves and feel sexy and confident while doing so. It is geared towards female dancers and women who want to learn something exciting and new, have fun and work up a good sweat. Register today to ensure your spot at this amazing workshop.
At the Dance Xpression workshop, You will learn
·         A combination of 2 dynamic and entertaining dance styles done in a 3 hour period
·         Hip-Hop Boot Camp Taught by MsToya Robinson
·         Sexy Caribbean Moves Taught by Kay-Ann Ward
·         You will learn choreography that is sexy, empowering, creative and full of energy.
·         You will practice the routine that is taught to you at the end of each class
·         Learn how to dance and feel more comfortable with yourself and your body
·         Learn how to exude sensuality and style
Dance Style Description
Sexy Caribbean Moves: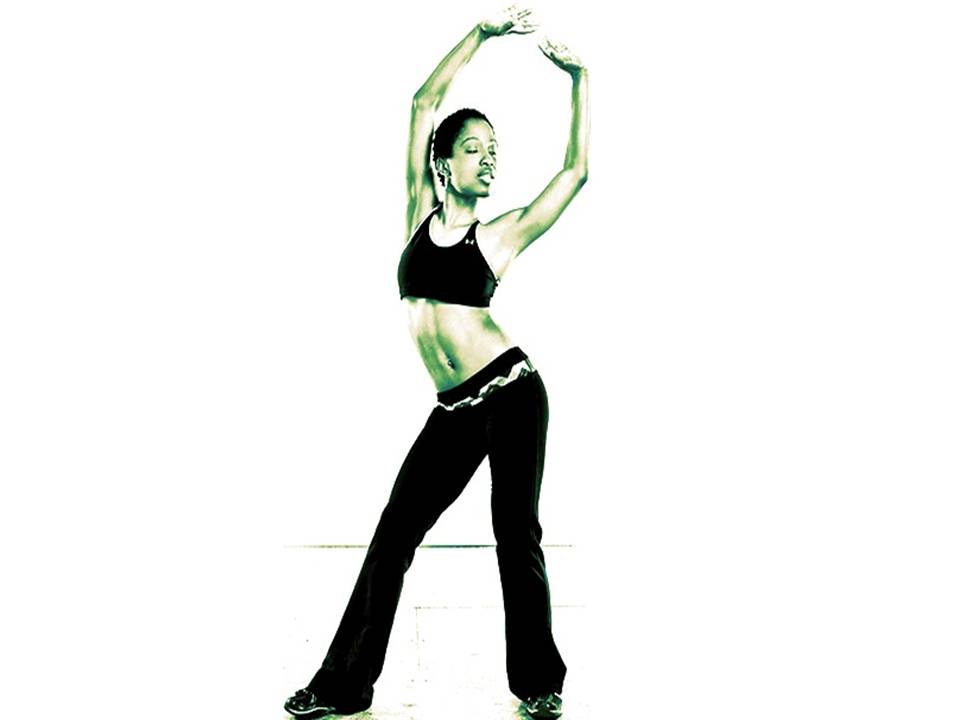 The first class of it's kind, created by Kay-Ann ward. Sexy Caribbean Moves brings the hot, sultry and intoxicating dance moves from the Caribbean into an instructional and choreography based dance class. The perfect mix of Dancehall and Soca, designed to make any women look and feel good. Learn fundamental moves, that give you a better awareness of your body, learn the dancehall and soca vibe. This dance style is perfect for everyone to enjoy.
Hip-Hop Boot Camp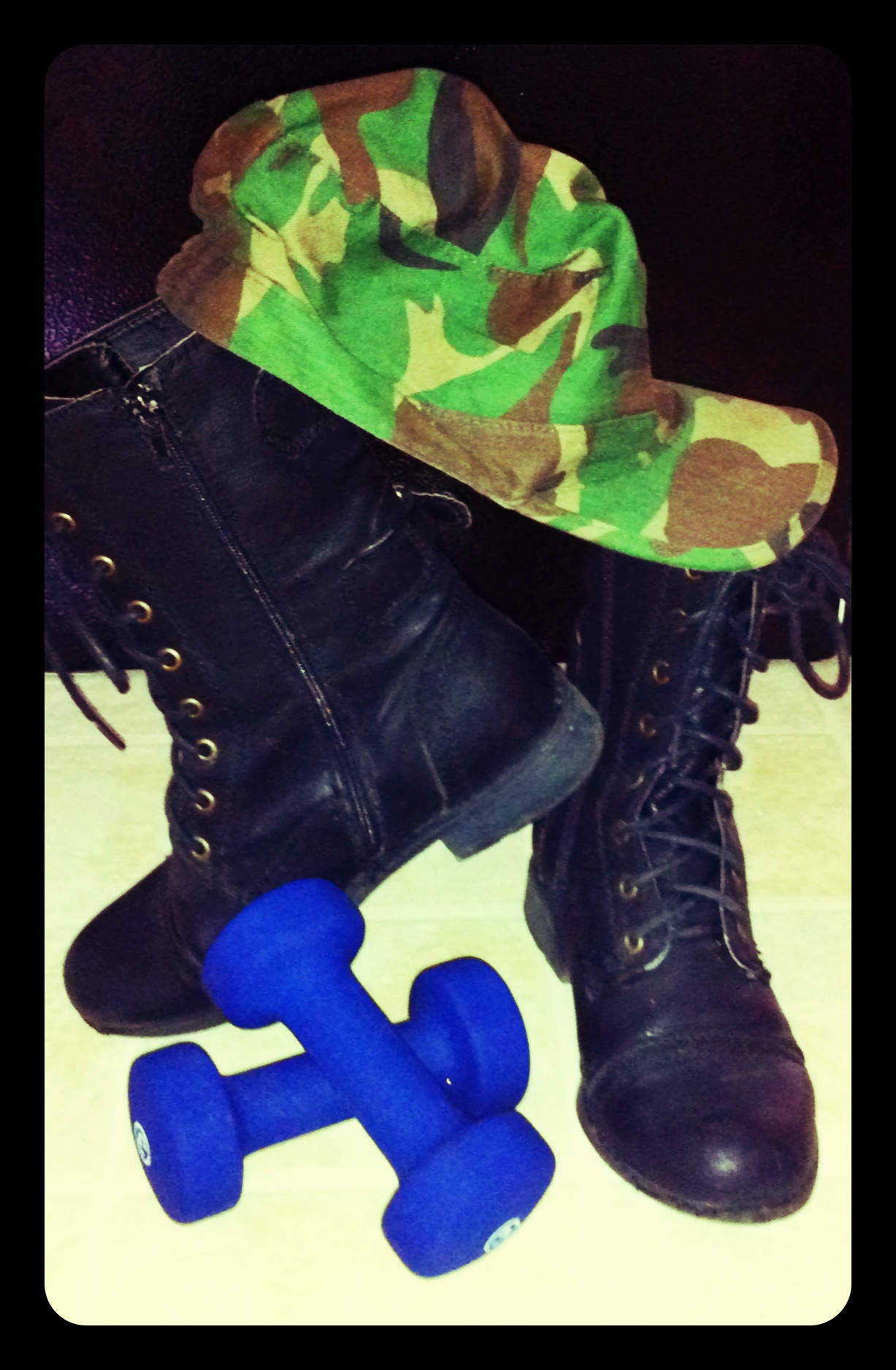 Are your ready to be pushed past your breaking point and have fun while your doing it?? Well, this high intensity class integrates the toughness of a boot camp in the warm up and then a fun hip hop dance class vibe. Starting off with a 30 minute warm up taking you through cardio, core strengthening, drills and plyometrics, we will then move on to learning a fun and challenging hip hop routine that will leave you all sweaty. So make sure you bring your towel, bottle of water and all your energy as this class will be intense!
What to expect
·         Expect to feel energized, empowered, and confident
·         Expect to tap into the sexier, edgier and sassier side of your personality 
·         Expect to have fun fun fun
·         Expect to be surrounded by other ladies like yourself who want to dance like no one is watching
Benefits of attending the Dance Xpression Workshop
·         Your learning from two of Canada's top dancers and chorographers
·         You will learn tips of tapping into your confidence so that you can let go and xpress yourself
·         Learn hot and sensual dance moves that you can do on your own or for that special someone
·         Learn how to dance and move with sass
·         You will have the tools you need to bring out your sizzling vixen personality when needed
·         Leave feeling like you got in a great workout, more comfortable in your own skin and a confidence boost!
Grab a friend and come Xperience a touch of class.
Embrace the confidence in you...let go and Xpress yourself!!
Information
Date: July 14th 2012
Time: 1-4pm
Location: National Ballet School 400 Jarvis Street, Toronto Ontario
Workshop Schedule
1pm-2:30pm Sexy Caribbean Moves
2:30pm-4pm Hip Hop Boot Camp
IMPORTANT
This workshop is expected to be sold out, get your tickets early. We have a variety of ticket specials for you to take advantage of, attend with a friend, attend in a group of 5+ or purchase your ticket before the early bird deadline, to SAVE.
Ticket Prices
BONUS RATE: Purchase your Dance Xpression and Night of Essence tickets together and save 10% on the full price. This rate is only available online.
Group Rate (5+ people)
***Attend in a group of 5 or more people and pay $20 per person. To receive this group rate, everyone must register and pay at the same time. Email money transfer will be accepted. Please email info@dancexpression.com ***
Special Early Bird rate for one person: $30: deadline June 22nd 2012
**BEST DEAL** Special Early Bird Rate, when you attend with a friend: $50 total, which works out to be $25 per person, deadline June 22nd 2012
Regular rate for one person: $40 deadline July 13th, 2012
**Best Deal** Regular rate when you attend with a friend: $70 total, works out to be $35 per person  deadline July 13th, 2012
Door rate for one person: $50 for one person at the door
**Best Deal** Door Rate, when you attend with a friend : $90 total, works out to be $45 per person
How to register
Online payment: We accept online payments. Scroll to the top of the screen, you will see the payment box, choose which ticket you would like to purchase.
Email Money Transfer: You can send your payment through email money transfer to info@dancexpression.com. In the message box, please state your full name, if your attending with a friend, or with a group of 5+, please list their first and last name as well. Please send us the password for the email money transfer via a separate email with subject line "Password-your 1st and last name".You will be notified via email within 24hrs that your payment has been received.
Workshop Policy
Please note this workshop is not refundable. This workshop cannot be transferred for any other workshops taught by Kay-Ann Ward, MsToya Robinson and or other Dance Xpression workshops.
If you purchased your workshop ticket and you are not able to attend, you are free to give your ticket to a friend or family member. Please email us at info@dancexpression to let us know who you are giving the ticket to, so we can update our records.
Now it's time to dance, Register today and we will see you amazing ladies soon.
When & Where

National Ballet School
400 Jarvis Street
Toronto, Ontario M4Y-2G6
Canada

Saturday, July 14, 2012 from 1:00 PM to 4:00 PM (EDT)
Add to my calendar
Organizer
Kay-Ann Ward & MsToya Robison
Dance Xpression is a workshop series for female dancers and women. Created by two of the industries leading dancers and choreographers,Kay-Ann Ward and MsToya Robinson. Both choreographers came together to create a dance workshop that help female dancers and women "Embrace the confidence they have within...let go and Xpress themselves" by teaching them a variety of dance styles, that is catered to their body, style and attitude.
Dance Xpression offers workshops for professional female dancers and women who want to explore new movements, let go and have a good time. More than just a workshop, Dance Xpression is a way of being that helps female dancers become better dancers/performers and help women with their movement and confidence by exploring new and exciting dance styles
About Kay-Ann Ward
Kay-Ann Ward is a Choreographer, Fitness Instructor, Dance Instructor, Creator of Sweat B4 U Sweat "Caribbean Dance Workout and the founder of Bold Movement a Production and Entertainment Company that creates dance and fitness events that connects, entertains and inspires you.
She is the 2012 Dance Ambassador for the Dance For Life Foundation. She is also the Dance Ambassador for the "I Love Dance / J'aime la danse" a 6 year national awareness campaign presented by the Canadian Dance Assembly and its partners.
You can see her in Devine Brown, "Meet me at the Roxy" music video; she performed at the Much Music Video Awards, and in the hit South African musical Umoja. She choreographed and directed the Alter Ego Cabaret Show, which was Torontos first urban dance cabaret. She is also the founder and creative director of Night of Essence a Dance and Entertainment Showcase.
Kay-Ann teaches a variety of dance classes to professional and adult recreational dancers. Her classes are empowering and fun. Her attention to detail and her passion for movement is proven to help dancers and non dancers achieve their goals on the dance floor. She thrives to make sure each person leaves with an understanding of how to be a better dancer, how to explore their creativity within movement, how to embrace and command their sensuality, and overall just be themselves.
Her choreography style is known as innovative, and compelling, whether it's sexy and upbeat or a deep and emotionally based performance, she sets the tone to go above and beyond with the movements she creates. Her style fuses sexy sultry moves, with technique, acrobatic, theatre, creativity and raw unhibited expression.
Her love for fitness and health drives her to encourage others to get fit, and develop healthy lifestyle habits. She is dedicated to providing quality group fitness classes to adults and dancers. She created Sweat B4 U Sweat Caribbean Dance Workout ,Toronto's number one Caribbean Dance Workout Class as a way to fuse her love for Caribbean dance and fitness to help others get and stay in shape.
About MsToya Robinson
MsToya Robinson is a Dancer/Choreogapher/Teacher, and the founder of both the Diva Dollz an entertainment company and Dance in Motion, a dance program she teaches in elementary and high schools integrated into their gym curriculum. She is also a member of the Thunderstruck Canada Dance Competition team, where she is the Judge coordinator and head tabulator as she works to becoming a director of the event.
La Toya aka MsToya Robinson, has been dancing since she was able to walk. She was put into dance by her parents when she was just 3 years old and has been dancing ever since! Technically trained in ballet, tap, jazz and gymnastics, she competed across North America with one of Canada's top dance studio, Canadian Dance Company. Travelling to America's top dance competition in South Carolina, MsToya and her studio won many championship titles and appeared on various tv shows. With the support of her parents, MsToya excelled at dance , but also in the world of sports. Playing baseball, volleyball, basketball and running track, she was named MVP in high school and played on many winning teams!
As a dancer, MsToya has performed alongside some of the entertainment industry's best, including: Akon, Rihanna, Flo Rida, Fergie, Kardinal Offishall and the Black Eyed Peas. She has travelled all over the world with R&B singer Massari for the past 6 years.
Recently, MsToya has gotten more in to the creative side of dance as well as directing stage performances. Choreographing routines and working with the Toronto Argonauts, Toronto Raptors and the Toronto Rock dance teams has been an amazing experience. Assisting Luther Brown and Tre Armstrong on So You Think You Can Dance Canada seasons 1-4, has helped to solidify her love and appreciation for the artist development of production and shows.

 Her love for creating through dance extends to her students and the passion leaves everyone encouraged.
Dance Xpression: A Workshop Series