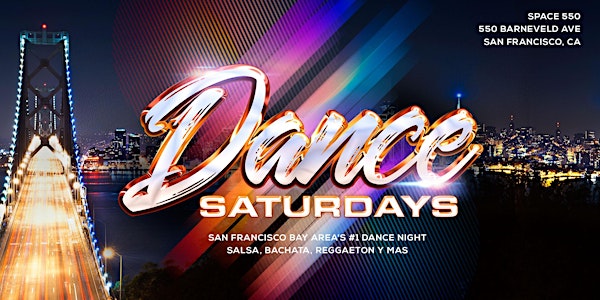 Dance Saturdays - BachataCrazy (Main Room) plus Salsa y Mas and Dance Lesso...
Location
Dance Saturdays
550 Barneveld Avenue
San Francisco, CA 94124
Description
You are Invited to San Francscio's #1 Dance Destination - BRAND NEW Dance Saturdays! Early Bird Tickets, https://dancesaturdays-presale.eventbrite.com
NOTE: Save with Advance Tickets. Tickets are ALWAYS availabile at the door! Come out and Join the Fun. :)
Dance Saturdays, 550 Barneveld, SF, 21+ (with ID, and yes, ID is always checked). 7:30p Doors, 8p Lesson.
THIS SATURDAY - Beginning Dance Lessons at 8p, in both Begginning Salsa and Bachata.
Yes, up to 3 Dance Lessons, for multiple skill levels, with no partner required! Yes, it's for YOU.
Salsa DJ's: Jairo (Chino), Enri Franc and Obi-One, Thiencito, Carlos X and DJ Meli, Antonio and DJ Goodsho.
Salsa, Bachata, Latin Mix (Reggaeton Latin Dance Mix), Opens at 7:30p for Drinks, Dance Lessons at 8p.
3 styles of Dancing, Every Saturday Night - www.DanceSaturday.com (please find us on Facebook under "Dance Saturdays" for our most current schedules).
Beginning Salsa and Bachata Dance Lessons at 8p, you'll love them).
Questions? Find "Dance Saturdays" on Facebook - we respond to messages quickly!
Every Saturday. No partner and No Experiecne Required! Fun and Social Beginning Salsa and Bachata Dance Lessons.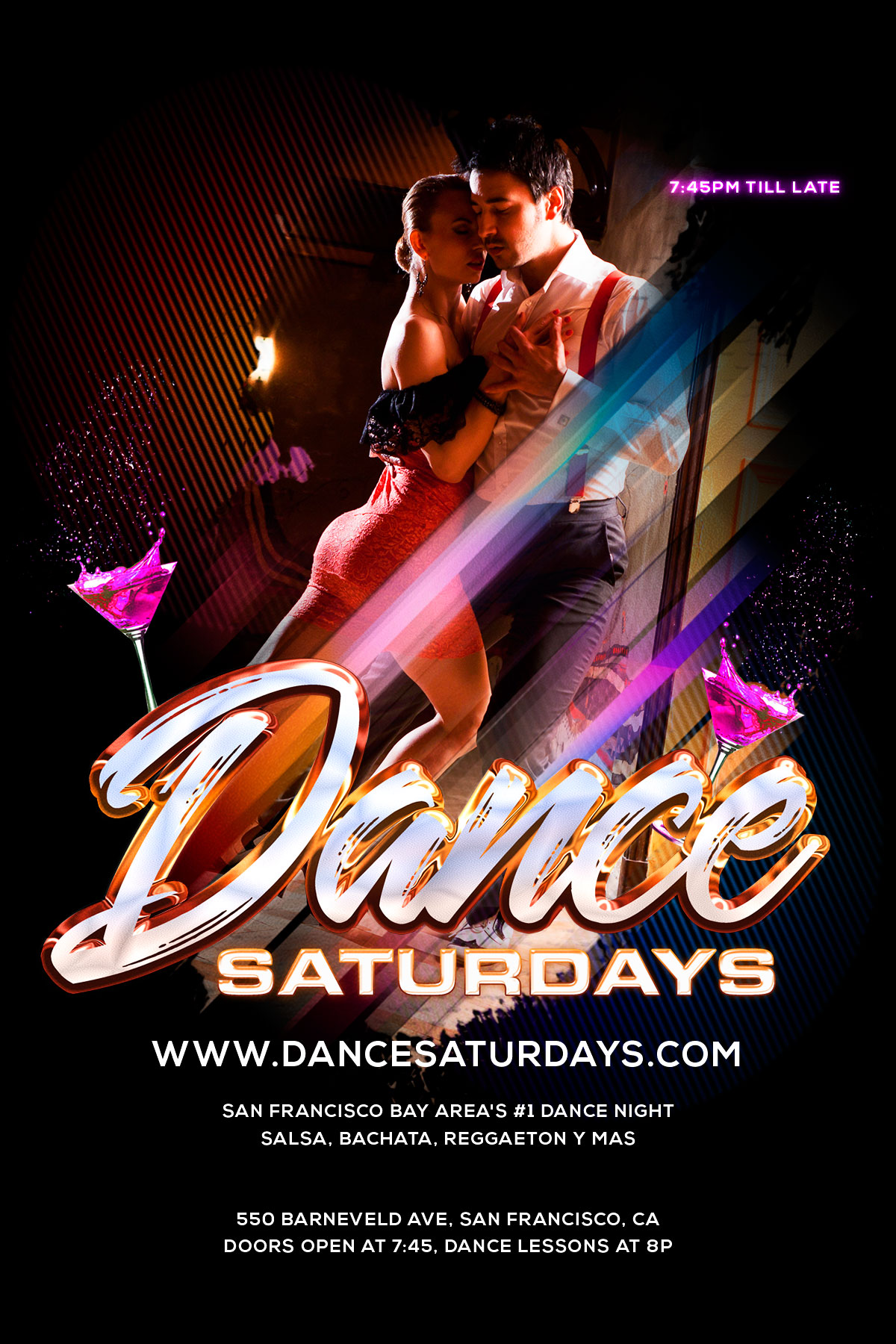 Schedule: Doors open at 7:45p, Mix and Mingle
Beginning Lessons in Salsa and Bachata at 8p
9:30p Salsa, Bachata y Mas in 3 Rooms with 3 Separate Dance Floors!
______________
GET ON THE EARLY BIRD LIST FOR FUTURE EVENTS:
GET TICKETS FOR THIS SATURDAY, https://dancesaturdays-presale.eventbrite.com