Description
Description: San Diego is one of the largest refugee-receiving cities in the U.S. Collaborated with and presented by members of refugee women and children in El Cajon, this performance shares their stories with dance and music. Arts is a great tool to build a supportive community regardless of cultural barriers and differences. We hope that this performance will invite everyone to feel and create their own "home" with a sense of respect, love, and empathy.
Tickets: Free general admission at the gate. Donations are accepted via Eventbrite and at the gate. Donations will be used to cover the overspent research budget to make the final performance and will be given to the refugee community, including honorarium for their participation in the show.
Location: Smith Recital Hall, SDSU School of Music and Dance (Click Map). From Parking Structure 12: Walk to the elevators, go to the 8th floor, and look for the pedestrian bridge immediately outside the elevator area with Smith Recital Hall sign.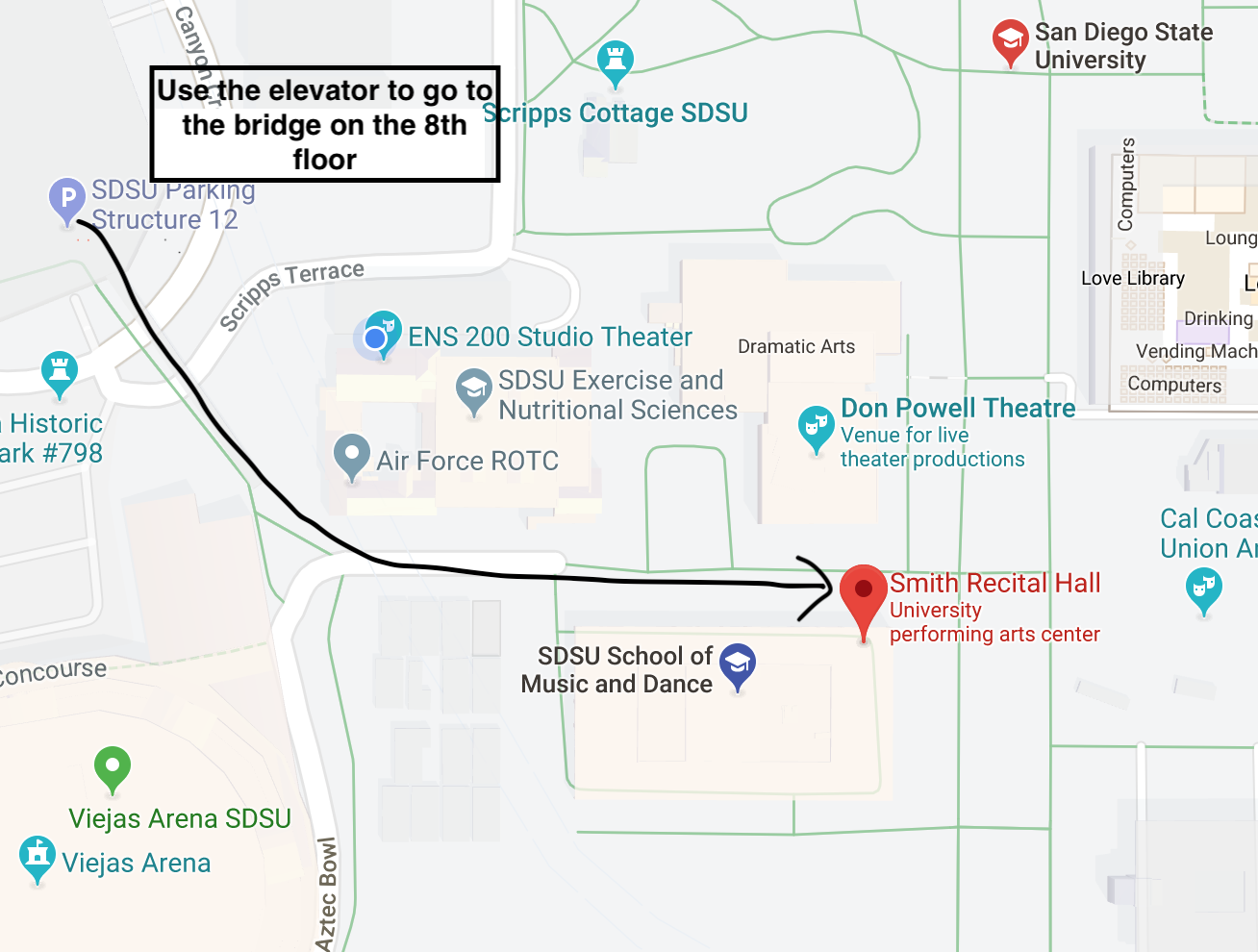 Parking: The nearest parking lot is Parking Structure 12 (Click Map). To buy a parking pass, use one of the pay kiosks located at the top level of Parking Structure 12 for $3/hour. Visitors may only park in areas that have a "P" or "S" symbol.
Parking permits also can be purchased via PayByPhone app (download prior to arriving on campus). Or, through the Aztec Parking Portal create a guest account, purchase the $7/day permit and place the printed permit on your dash once parked in a student parking structure.
This event is a part of Refugee Dance Project, a funded research by SDSU College of Professional Studies and Fine Arts "Projects for Public Good" Grant. The event is made possible in partnership with License to Freedom, and Musical Ambassadors of Peace.
Contact: Dr. Chuyun Oh (coh@sdsu.edu), Director of Dance of Home, Assistant Professor of Dance History at San Diego State University.
Image Copyright © 2015 Carmen Costello and Ari Honarvar
Organizer of Dance of Home