Description
Equipping the body of Christ to walk in prophetic excellence. Called to prophesy. Where the prophetic and dance meets. Dance of Glory Prophetic Dance Conference "A LUAU" 2017. Our classes:
Class 1: 11:30 a.m. School of the Prophetic Dancer. (training and endorsement class)
Class 2: 12:30 p.m. Can A Choreographed Dance Be Prophetic? (spontaneous and rehearsed dances)
Class 3: 2:00 p.m. Dance, Business and the Prophetic. (the business side of ministry)
Class 4: 3:00 p.m. The Dancing Prophetess. (for women only)
Class 5: 4:00 p.m. Health, Dance and Fitness. (certified fitness trainer)
Class 6: 5:00 p.m. Make-up & You (Mary Kay Tips)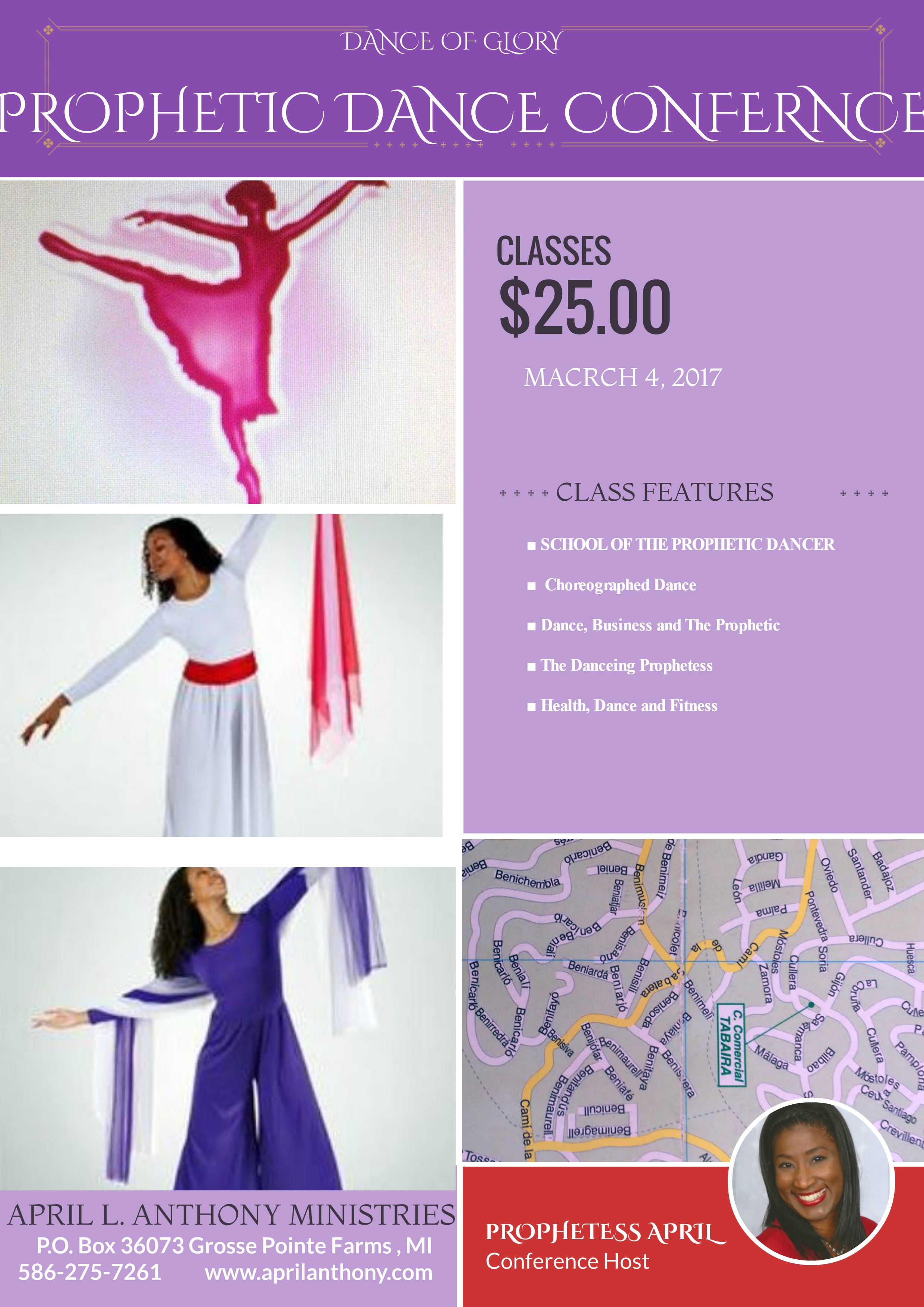 Sign up today for adult, youth and children's classes. Professional teachers and choreographers.