DANCE MINISTRY CONVENTION & AWARDS 2018
Description
THE ULTIMATE DANCE AND PERFORMING ARTIST GROWTH CONVENTION
Pre-register today to save big on next year's convention. You don't want to miss it.

ABOUT DANCE MINISTRY CONVENTION "BOOTCAMP'
Lavivian R. is one of the most inspired given to the body of Christ. Her passion for the ministry and sensitivity to the voice of God has allowed her to become a highly prolific teacher, instructor, motivator, and a business consultant, Dance Ministry Convention 2018 located in West Palm Beach, Florida, under the leadership of Apostle Wanda Tommie & Pastors Robert and First Lady Regina Donaldson, invites you to our 2nd Annual Dance Ministry Convention - entitled, "The Boot-Camp 2018"! This convention expresses the very essence of our mission - "to continually operate as a Kingdom- Art- Discipleship, Dance Ministry Convention 2018 focused on the integrated development of people, communities and marketplace ministry. DMCB 2018 is a four-day, creative interactive convention focused on connecting leading growth and engagement experts of fast-growing dance ministries with pastors, church leaders, business, entrepreneurs and dance staff. Attendees will learn about dance growth and engagement through best practices in leadership, communications, spirituallity, technique and technology.

DMCB Is a change from your typical boring dance convention with the same old routine, schedule and program. Most importantly, it's a spiritual + inspiring, motivational + educational event for all levels and ages in dance ministry.

DMCB Includes workshops, with more class time of 1 1/2 hour – 2 hour sessions so that you can gain full knowledge and the skills you need to succeed as a psalmists, minister of dance, mime, creative poetry, etc.

We also offer a first-class creative ministry showcase in a non competitive atmosphere. Were each artist is supported to achieve perfection and discipline to go the next level.
We include a night of Dance Ministry Award Presentation to each attendee and artist.


Registration Types
1.General Registration $50.00 - Admission To All General Courses and Sessions Convention Booklet
________________________________________________________________
2. Leadership Empowerment Artrepreneurs Development (L.E.A.D!) Registration $125.00 Admission To All (L.E.A.D) Courses and General Sessions Certification Completion, Convention Badge & Booklet, Special VIP Bundle, VIP Reserved Seating/Closed Leadership Session
LEAD! Empowerment Sessions are designed to empower Artrepreneurs or Leaders in the church, business, and entertainment through powerful lessons of skills and desired leadership traits of successful Artrepreneurs . Empowerment sessions highlight to the student, specific characteristics of Artrepreneurs , taught by master teachers specifically chosen for each topic discussed. The lessons teach self-confidence in the student as they explore and embrace their Artrepreneurship qualities. After these sessions, students will feel empowered to take their rightful places of Artrepreneurship. Some aspects of "Teaching the Biblical Way" will be incorporated into each session.
a. Course I - Foundations of Spiritual Leadership (Leadership By God Design) b. Course II – Your Weakness, Fear, And Pass (The Servant Leader)
c. Course III - Transformative Leadership Quantified by Love (Operating In The Spirit Of Christ)

d. Course IIII – Media and Marketing Your Ministry. Operating Like The Boss (Jesus).

__________________________________________________________________
3. Artrepreneurship Complete Graduation Package $250 + $100 Cap, Gown, Diploma, Cover, T shirt and A Close up Photo. Registration, Convention Badge & Booklet, Special VIP Bundle, VIP Reserved Seating/Closed Artrepreneurship Session
21st Artrepreneurs Program and Complete Graduation Package

The 21st Artrepreneurs Program delivers intelligence, inventiveness, and opulence strategies to your email once a month Starting in September 2017. You will receive a link to a video and downloadable learning materials. You will be challenged and encouraged as you enjoy Artrepreneurship empowerment!

Based on the 22nd Curriculum Artrepreneurs Empowerment, the Program offers practical insights to help you maximize your potential every single day.

As you learn from Dr. Lavivian Renee, Apsotle Wanda Tommie, Dr. Aprille AP, Pastor Robert Donaldson, Pastor Teresa McClure and her team, you'll gain a deeper understanding of your unique identity and purpose, develop skills and your craft to thrive professionally, increase your influence and earning power, and discover how to make a lasting difference in your community, church and personal ministry.

The 22nd Curriculum Artrepreneurs Empowerment, is comprised of Self-Knowledge, Self Development, Self Conquer, Self Determination, through which you develop Success Skills, which empowers you to become a "Artrepreneur Server" who influences the world for good.
___________________________________________________________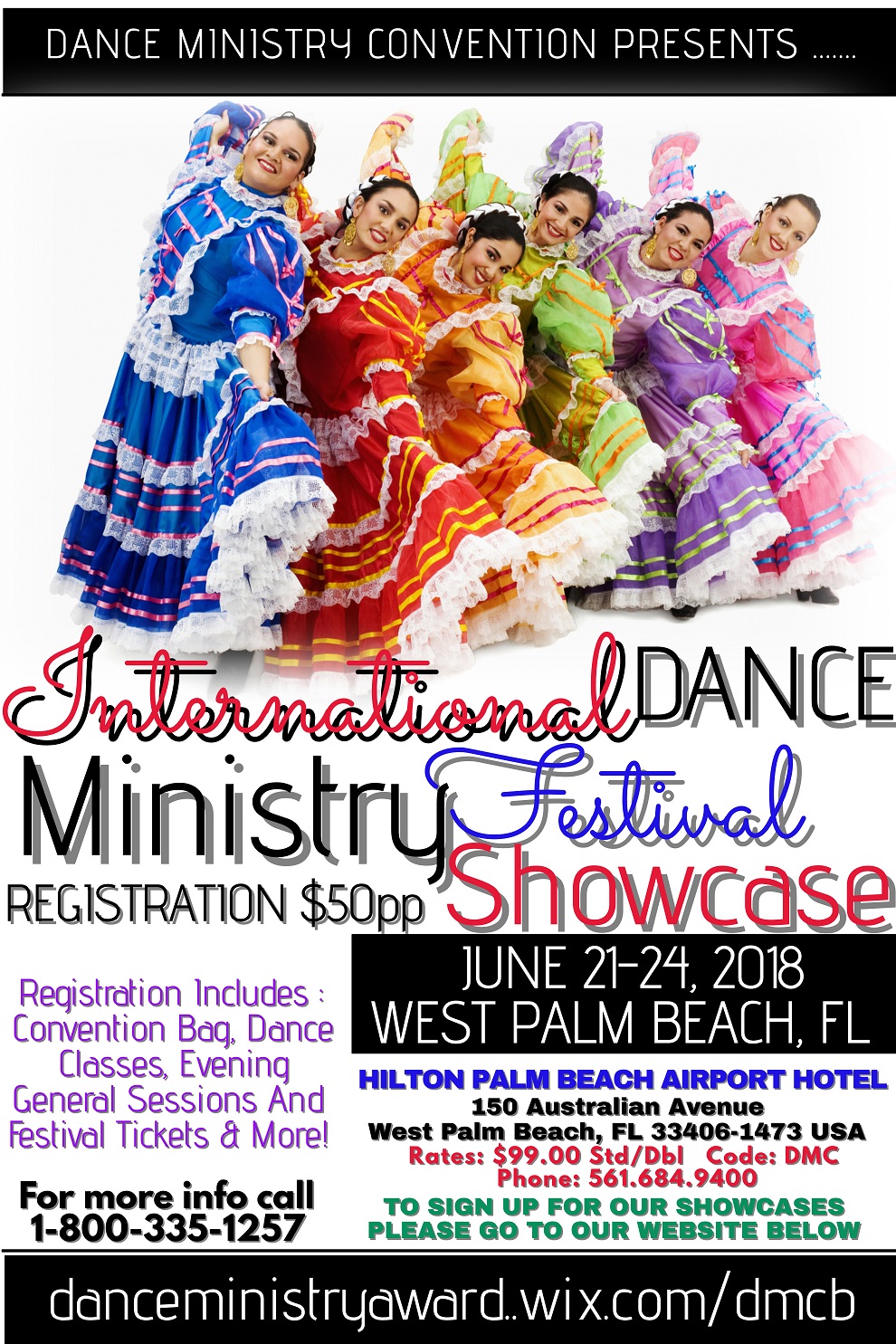 MINISTRY/PERFORMANCE REGULATIONS

• All who would like to minister must be registered for the entire Dance Convention.

Solo (1 dancer) $25 pp

Duo/Trio (2-3 dancers) $50 pg

Small Group (4-9 dancers) $60 pg

Large Group (10-19 dancers) $75 pg

Line (20-24 dancers) $100 pg

Production (25+ dancers) $125 pg

Extended Time Production (25+ dancers) $150 pg

• All entries are final and non-refundable. No exceptions.

• Entries that are canceled due to injury or illness will not be refunded. No exceptions.
_________________________________________________________

PAYMENTS
• All major credit cards are accepted: Visa, MasterCard, and Discover. Via Paypal

• No personal checks or Church or business check after May 10, 2018. Make Checks Payable to Lavivian Renee

• Please send one studio check for all Workshop fees, and a separate studio check for ministry performance fees.

• There will be a $35.00 fee for all returned checks.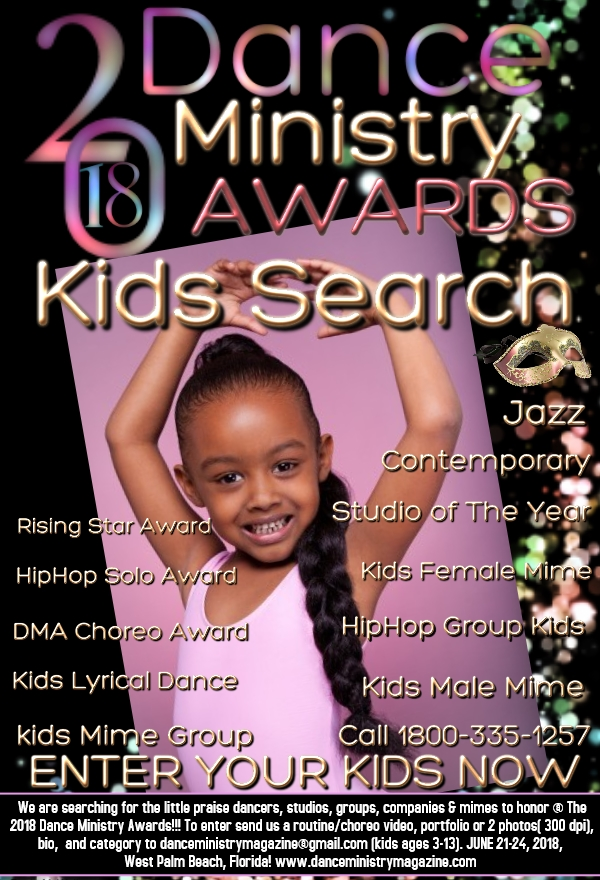 Date and Time
Location
Hilton Palm Beach Airport
150 Australian Avenue
West Palm Beach, florida 33406-1473
Refund Policy