Dance In Nature- Sunday - Winter Solstice Special at China Camp peninsula
Dance In Nature- Winter Solstice Special- Conscious dance/mindful movement (via Silent Disco) at beautiful spot overlooking the Bay.
About this event
Come join us to dance outdoors at a stunning spot on the edge of the Bay to celebrate moving through the darkest days of the year as we turn back towards the light. This will be a Winter Solstice Special-a moment of mindfulness to mark the turning of the seasons and cycles of life. In my birthland of the UK winter solstice is a special celebration- a time come together as community, to see what is present in the midwinter pause place of the shortest day: a time to relish what we have, to release and to make space for whatever may come next.
We will use silent disco headsets to dance a conscious-dance class down by the edge of the water, watching the sun set over the horizon.
There are no steps to learn and nothing to "get right"- just moving to the music and to gentle guidance delivered through the headsets. We use the dance to drop down in to the body (in a similar way that yoga does); supporting us to connect deeper- to ourselves, to others and to the wider natural world around us.
No previous dance experience is necessary, just a willingness to dive in and join the dance. We use the dance is a potent movement-based mindfulness practice. It's a great way to enjoy ourselves, to exercise and to meditate- all in the same moment! Dancing in this way not only increase our physical agility and fitness; it also increases our authenticity, our emotional awareness and our effectiveness in the wider world as we become more embodied.
This is our new site at China Camp- (Coastal Miwok land) as we try out a new loaction further away from the breezier and foggy sites we have been using in South Marin!
 It is important to me that we make time for mindful moments in our lives, to stop and celebrate amidst the relentless tides of time. To pause for pleasure, for reflection, for restoration... To dance as deliberate act of living fully and drinking in life deeply :) These sunset dances bring me so much joy - all dancing togther as we move to the beats- looking out across the Bay :)
Please do join our mailing list for future events: https://wild-grace.us4.list-manage.com/subscribe?u=2a73d3bc5c69a4b65c824a5a0&id=945713d9b6
We actively seek to create a diverse community of dancers. We value and welcome diversity of racial and cultural identity and background, nationality, sexual and affectional orientation, gender identity and its expression, religious background and/or belief systems, marital status, family structure, educational and class status.
Be warmly welcomed to join us. So looking forward to moving with you and seeing what wild goodness we can co-create.
"Forget not that the earth delights to feel your bare feet and the winds long to play with your hair" ~Khalil Gibran.
Picture of our dance site below: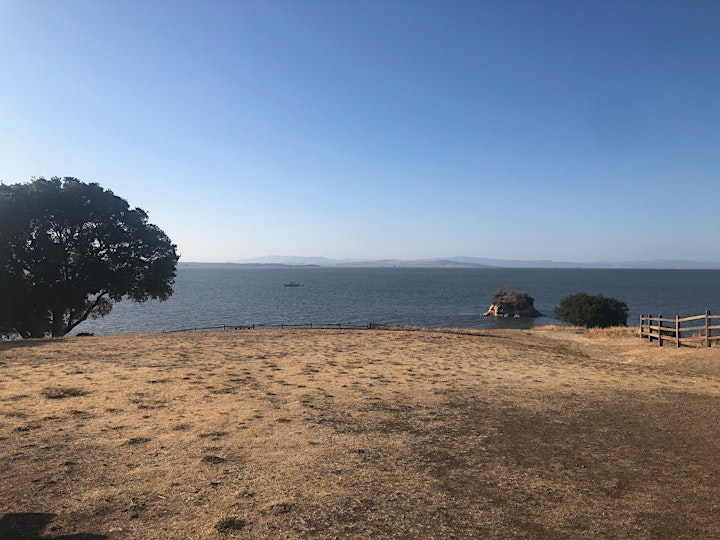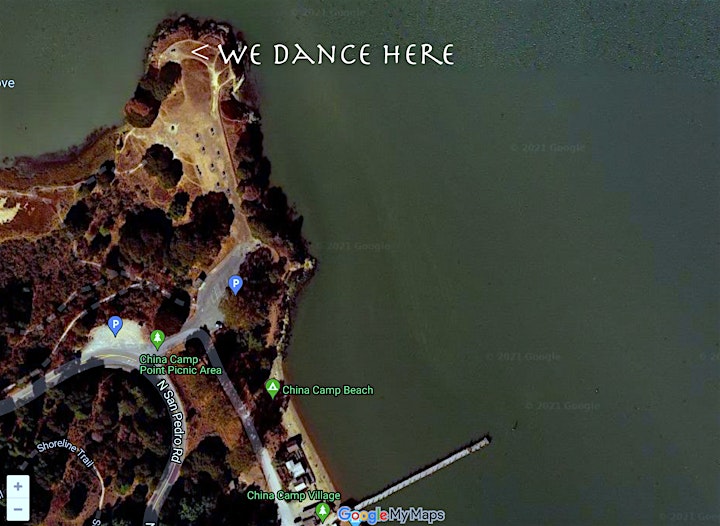 Wild Moves events are facilitated by dance artist and accredited 5 Rhythms teacher, SpiritRock trained Dharma-Yoga facilitator, Buddhist Eco-Chaolin in training and international dance producer Tess Howell, whom has been running these highly popular events world-wide since 2012.
Tess leads these events with warmth, vitality, humour and depth; skillfully using the dance to guide us back towards what matters most in life. See more info at www.wildmoves.org
Participants say: 
 " Wonderful! Uplifting! Perfect music! Atmospheric setting!"  
"What a great day it was...so beautiful to dance out in the elements.  It was amazing, thank you" 
 "I loved it today! Such an amazing place to dance.. loved the music. thank you- a very rich day :-)" 
More participant quotes in the video below:
You can see a video from our previous events at Rodeo Beach below:
Air Quality, Rain and Refund policy:
Air quality policy- these events will operate in AQI up to 150. We will cancel and refund by 10am on the event day if a AQI forecast if over 150 is predicted for the evenings event. We will cancel by 10 am if heavy rain is forecast too. If it is cloudy/overcast/light showers we wil still dance!
Refunds for any other reason are 100% refundable up to 24 hours before the event start time.
This event is open to those over 17 and over- we use the dance as an embodied enquiry/ moving mindfulness practice done to beautiful beats so it's not suitable for children.
These are drink and drug free events.
Be warmly welcomed.
TRUST THE DARKNESS NOW
If you are lost.
If nothing makes sense anymore.
If all your reference points
have collapsed.
If the old life is crumbling now.
If the mind is foggy, tired, busy.
If the organism is exhausted
and longs to rest.
Celebrate.
Trust.
This is a rite of passage,
not an error.
You are healing
in your own original way.
Contact the ground now.
Breathe. In, out.
Make room for the visitors:
The sorrow, doubt, fear, anger.
An ancient emptiness -
They just want to be felt.
They just want to pass through.
You are a vessel, not a separate self.
You are a sky, not the passing weather.
An old life is falling away.
A new life is being born.
Others may not understand.
But trust anyway.
Celebrate.
Contact the ground.
- Jeff Foster
Organizer of Dance In Nature- Sunday - Winter Solstice Special at China Camp peninsula