Description
"DANCE IN BLUE FOR PKU"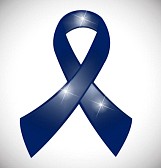 Dinner Buffet~Cash Bar~Silent Auction~Raffles~DJ~Dancing~Photobooth
This is a FORMAL event so dress to impress!
PKU Helping Hands, a local non-profit charity, invites you to get dressed up (we encourage you to wear blue) and come "DANCE IN BLUE FOR PKU" as it is for a great cause. This charity soiree will not only educate you on what life with PKU is like, but also how important it is for patients to keep their brain healthy. In addition, you will have an opportunity to dance, show off for the camera, enjoy the raffles, free giveaways, food and entertainment.
The success of the soiree will directly benefit local families living with PKU. It will allow PKU Helping Hands to offset medical expenses, provide education, and research.
Phenylketonuria (PKU) is a rare metabolic disorder caused by a deficiency of the liver produced enzyme phenylalanine hydroxylase. PKU occurs in 1 in 10,000 to 15,000 newborns. When left untreated, PKU patients who consume too much Phe are at risk of severe neurological complications, including IQ loss, memory loss, concentration problems, mood disorders, and in some cases, severe mental retardation.
Featuring Keynote Speakers:
Katherine (Kayt) Marra, MA, CD-N, CCRP
Kayt has been the Nutritionist for the section of Genetic and Metabolism since 2003. She has worked with patients with PKU and related inborn metobolic disease since 1991. She will share with the audiance her perspective on PKU-Past, Present, and Future.

Logan Burniche, Classical PKU Teenager
Logan is a student at Waterford Halfmoon High School. He is an avid baseball player, enjoys camping and anything outdoors. In the future, Logan wants to work with PKU patients and those who are unaware of PKU. He would like to produce a television show and have non-patients live on a PKU diet for a specific time period. Logan will be educating the audiance on life as a teenager, living with PKU.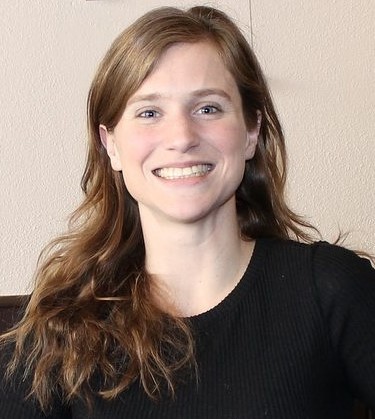 Meaghan Rogers, Classical PKU Adult
Meghan has a Bachelor of Arts in Psychology-Siena College, Master of Science of Education in School Counseling-St. John University. She is a certified School Counselor in both N.Y. and Mass. In addition, Meghan is a Committee Member of Hoppy Times Unlimited, Certified Fitness Instructor, and community theatre actor. She will sharing her life with PKU.
BECOME A SPONSOR
Interested in Corporate/Vendor sponsorship, please view the ticket section of this event page or contact us at pkuhelpinghands@gmail.com or (518)857-2005.

DONTATE AUCTION ITEMS
Our Silent Auction is supported by donations from the community and we are always accepting items to add to our raffle baskets. If you are interested in donating an item to our silent auction, please contact us at pkuhelpinghands@gmail.com or (518)857-2005.
UNABLE TO ATTEND
You can still support our cause by making a donation in the ticket section of this page, mail to PO Box 224, Waterford, NY 12188 or by visiting us at www.pkuhelpinghands.org and clicking on donations
PKU Helping Hands is a 501(c)(3) organization. All donations are tax exempt.
Thank you to this year's VENDORS
Holiday Inn Express & Suites
Photography by Taylor Hicks Photography
Music by SEH Entertainment-DJ Brian Michaels
Photobooth by Overtime Photo Booth
Maloney's Flower Shop
Invitations/Programs by Rich Sherwood
HOTEL ACCOMMODATIONS
contact Venue (rooms are blocked under PKU Helping Hands)
To learn more about PKU and our organization, please visit us at www.pkuhelpinghands.org
Always remember, "TOGETHER WE RAISE AWARENESS!"