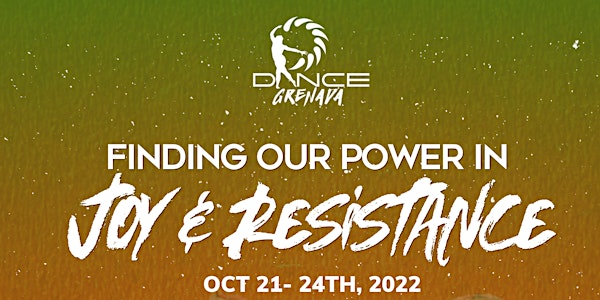 Dance Grenada 2022: Finding Our Power in Joy and Resistance
Dance Grenada Dance Festival will be on island of Grenada this Year!
When and where
Location
Grenada Youth Centre The Lime The Lime, Saint George Grenada
About this event
Join us for the 3rd annual Dance Grenada International Festival October 21-24, 2022! For the past two years we operated the festival virtual and hybrid model. This year we will be on the island of Grenada for the first time.. Dance Grenada allows participants to engage and learn from world renowned professional artists while developing their own voice and perspective of the arts and larger global community! Through various dance workshops and panel discussions this platform is charged with exposing, preserving and promoting artistry and community engagement. We are calling on all cultural and dance practitioners, supporters and those who love all things arts and culture in making this an amazing experience. ! Learn more by visiting www.dancegrenada.com
About us
Dance Grenada, A Dance Festival that provides a platform for Grenadian and International dance artisans to share and increase their knowledge base of traditional and contemporary dance styles and techniques through dance workshops, performances and panel discussions, and symposiums while contributing to the larger Grenadian and dance community and the world around them.
Grenada is a Caribbean country comprising a main island, also called Grenada, and smaller surrounding islands. Dubbed the "Spice Isle," the hilly main island is home to numerous nutmeg plantations. It's also the site of the capital, St. George's, whose colourful homes, Georgian buildings and early-18th-century Fort George overlook narrow Carenage Harbour. To the south is Grand Anse Beach, with resorts and bars.