Dance for PD @ Brown University 2018

Saturday, March 3, 2018 from 1:00 PM to 2:15 PM (EST)
Event Details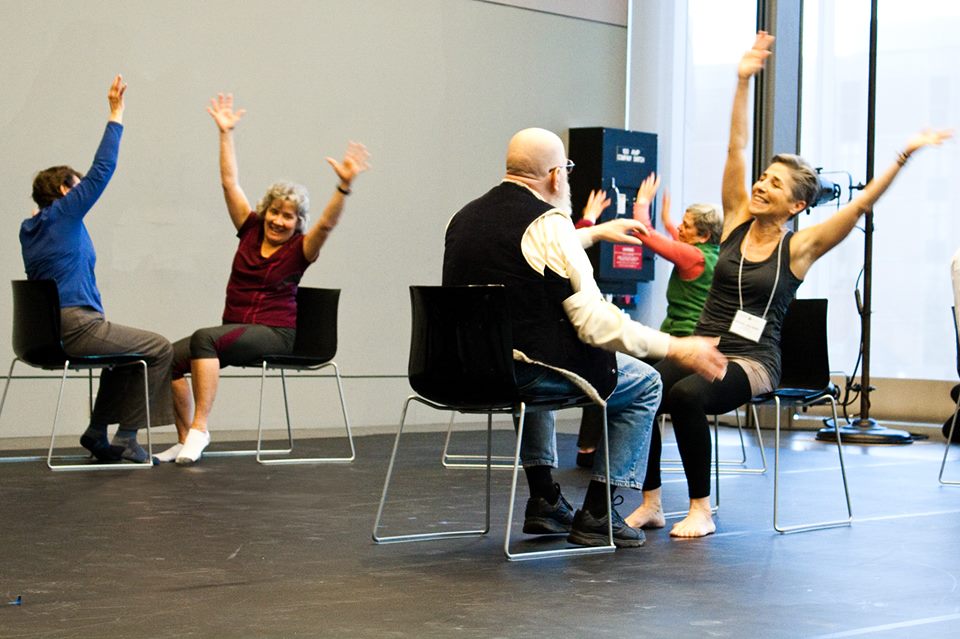 Artists and Scientists as Partners, Brown Arts Initiative, Brown University Department of Theatre Arts and Performance Studies, American Dance Legacy Initiative, Brown Institute for Brain Science, the Swearer Center, and Mark Morris Dance Group are pleased to present a Dance for PD® community master class on Saturday, March 3 from 1:00 - 2:15 p.m. in the Ashamu Dance Studio at Brown University, 77 Waterman St., Providence, RI.
This class, co-taught by Rachel Balaban and David Leventhal, is offered free of charge to people with Parkinson's, their families, friends and care partners.
We look forward to seeing you!
---
ASaP Symposium 
The Dance for PD Community class is part of the 2018 ASaP Symposium: Beauty in the Space of Medicine and Art with events on March 3. For more information, visit http://www.asap-brown.org. All events are free and open to the public. 

---
About the class
In Dance for PD® classes, participants explore movement and music in ways that are enjoyable, stimulating and creative. The class is appropriate for anyone with PD, no matter how advanced. No dance experience is required. In chairs, at a barre or standing, you will explore elements of modern dance, ballet, tap, folk and social dancing, and company repertory in a non-pressured, social environment in which live music energizes, enriches and empowers. 
About the program
Recognized for distinguished achievement by the World Parkinson Congress, Syracuse University, and the New York City Mayor's Office for People with Disabilities, Dance for PD stems from the idea that people with Parkinson's benefit from the specific techniques and methods dancers use to train and guide their own bodies and minds. The program, which started with a single class in Brooklyn in 2001, aims to increase coordination, balance, fluidity, and a sense of community through music and movement from a broad range of dance styles. In classes led by professionally-trained dancers and musicians, participants are inspired to experience the grace, empowerment, and joy of dance with live music in a social, fun, and safe environment. Dance for PD serves as a model for classes offered in more than 250 communities in 25 countries around the world. The is appropriate for anyone with PD, no matter how advanced. 
For more information, please visit www.danceforpd.org.  
When & Where

Ashamu Dance Studio
Brown University
77 Waterman St.
Providence, RI 02906


Saturday, March 3, 2018 from 1:00 PM to 2:15 PM (EST)
Add to my calendar