A unique and interactive class that uses dancing to improve health and well-being.
About this event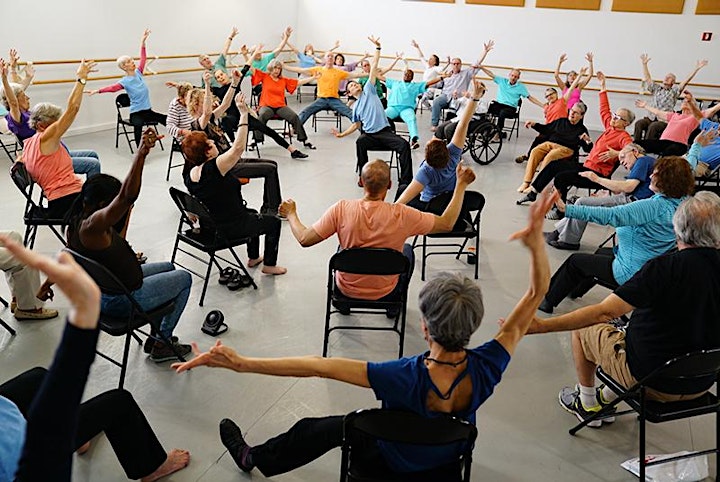 A free event offers instruction on increasing coordination, balance, flexibility and strength through music and movement using different dance styles.
The Dance for PD® masterclass is being presented by the University of Arizona Health Sciences, Innovations in Healthy Aging and Arizona Arts in collaboration with Mark Morris Dance Group's Dance for PD® program and Arizona Arts Live. The class is free and open to the public. No dance experience is required, and all levels of ability and mobility are welcome.
Teaching artists from Mark Morris Dance Group's Dance for PD® program will offer a stimulating, accessible and enjoyable class that includes excerpts from Pepperland, which pays homage to the 50th anniversary of The Beatles' landmark "Sgt Pepper's Lonely Hearts Club Band."
Dance for PD® was born from the idea that people with Parkinson's could benefit from the insight and specific techniques and methods used by dancers to guide their own bodies and minds. The Mark Morris Dance Group's Dance for PD® program strives to increase coordination, balance, flexibility, and strength through music and movement from a broad range of dance styles.
In classes led by professionally trained dancers and musicians, participants experience the grace, fluidity, and power of dance in a social, joyful, and supportive environment. Dance for PD teaching artists integrate movement from modern and theater dance, ballet, folk dance, tap, improvisation, and choreographic repertory.
The event will be limited to 30 participants.
Parking: Reserved parking is available in Lot 2147, which is a short walk from the Health Sciences Innovation Building. For participants who need accommodations, there is a drop-off location on the west side of the building in Lot 2012.
Disability Accommodations: For questions about access or to request disability-related accommodations such as ASL interpreting, closed-captioning, wheelchair access or electronic text, contact Annisa Westcott at healthyaging@arizona.edu or (520) 626-8447.