DANCE ELEMENTAL - Ecstatic Dance Journey - 3rd Saturdays

Saturday, September 21, 2019 from 8:00 PM to 11:00 PM (PDT)
Event Details
An Ecstatic Dance journey through the elements of 
Air, Fire, Water, Earth and back to our Center.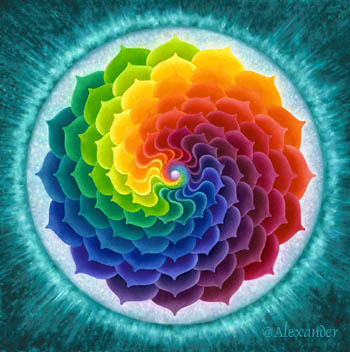 Dance Elemental TM  is a unique expression of ecstatic dance culture, inspired by nature-centered spiritual paths. Embody the Music with your dance tribe. Dance with Air - Fire - Water - Earth - Spirit. Embody your Divine Nature on a journey back to your center, with conscious dance DJ music and Sacred Space created by our very own Dakini Uma Amitabha. 

Move and flow with the rhythm in community, to witness, be witnessed, and to remind ourselves of the beauty that we are. Learn and grow from each element and work with its unique, palpable energy. Celebrate together, and allow your inner light to be revealed!


When?   
Monthly on 1st and 3rd Saturdays 
8pm - 11pm  
(Registration in-house opens at 7:30) 

Where?  
The Center for Creative Living
1450 Koll Circle #C, San Jose, CA
*Please park at the BACK OF THE BUILDING, and enter there.* 

ADMIT ONE:
$20 - per Adult at the door - CASH ONLY ++

SIGN UP EARLY ONLINE with a friend and get a sweet deal: the "Dance Duo" ticket!
Two admitted for $30!
Must sign up early online to get this discount.
Teen Ticket (ages: 16-19): $10 
Children (15 and under): FREE
*ALL MINORS must be accompanied by a responsilbe, caring Adult.*
++ Volunteer/Trade opportunities available.
Contact the organizers in advance, and help bring this Dance to life!

* Need More info? Cool... keep reading. *

Basic structure: A beautiful sacred space for free-form dancing to amazing music in a loving community environment. 
* Be moved by Live DJ with Live Drumming and Improvisational music too!  

* Bring your heart-felt intention and dance it into being. You are welcome to bring a token to represent your intention if you so desire, and place it on the Community Altar as we journey together. 

* Areas are set up for meditation, energy/body work, and community networking. Healthy snacks, tea and water are provided. We invite volunteer Reiki healers and other energy/body workers to attend the participants.
* Floor cushions / Chairs available. Feel free to bring your own yoga mats for stretching or lying down.
* All ages welcome! Young children must be supervised by parents/guardians.
* New-comers welcome and encouraged! 
If this is your first Dance with us, we strongly encourage you to arrive by no later than 8:00 p.m. sharp for a helpful and brief orientation.  This really helps to get everyone clear about how we can participate fully and have the best time possible at our dance. 


* Important Guidelines and Tips *  

1. We kindly ask for a Talk-Free dance floor. 
This allows for people to go deeper into their Dance and connect with their journey through the Elements. (Side conversation is welcome in the tea area or very quietly just off the dance floor in the "Chill out zone".  More robust conversations, please take into the adjacent room or outside.  Thank you for respecting the space.)  

2. Dance however you want. There is no right or wrong way. Listen to your body and move to the way it feels. Express who you are from the inside out.  

3. Respect yourself as well as those around you. Pay attention to your boundaries and the boundaries of others. Communicate through eye contact and body language. Be compassionate and aware. If it becomes necessary to use your words, please do so in a respectful way. 
Many participants find meaningful interactions on the dance floor which both surprise and delight. 

4. Bring extra water - Mainly recommended for those who get very thirsty while exercising, or have a cold.  

5. Wear clothes that make you feel good and are comfortable for dancing. Be expressive and colorful if you like, or just show up in your sweats. It's all good!
Dancing barefoot or in socks is the usual. Most dance shoes or slippers are great, but heavy tread shoes or heals are not allowed.

6. We are a clean and sober venue.  No drugs or alcohol, outside or inside the body.  (This includes plant medicines reserved for other sacred venues.)  Our medicine is in the Movement.

7. Please, do not bring cameras to the event.  Personal photo/video without express permission (from subjects and the organizers alike) is not allowed. No live phones on/near the dance floor.
These guidelines are for everyone's assurance of privacy and feeling of safety.

8. ALL ages and genders are welcome.  

9. Be yourself!  


* Even MORE about the Dance *   
~ IF YOU HAVE NEVER ATTENDED BEFORE... Please take a few minutes to read to the end. ~ 
As a community, we recognize that we can learn and grow by witnessing and supporting one another through our shared expressions of each elemental energy.
Let's work those edges together, and return ourselves to a life of deep trusting. 
Rediscover and liberate your heart of hearts together through dance!

* What to expect when you arrive * 
Arrive to soft music. Check in first, and then quietly find a place for your things. You may choose to be welcomed with a cleansing/smudge (smoke-free mist). Relax, breathe and stretch as others arrive.  

We will be called together for a welcoming circle, speaking of our names, brief orientation, and grounding meditation. Then the dancing starts.  

There are several "stations" throughout the venue to help you with being present during the Dance.  

1. Drumming:  
There are an assortment of drums/shakers available for you to play. You may borrow available instruments or bring your own. (Remember to remove rings/bracelets.) Please attend children. The goal is to support the dancers by adding to the energy of the music. Sensitivity and awareness is key to holding the energy in the room... 
If you are new to drumming, please ask for guidance.  We are happy to provide this as a growth opportunity and chance to try this form of expression in alignment with the Dance. 

2. "Tea" Area:  
Need a refresher? We have a lovely table with healthy snacks to help re-energize and 'ground' you.  A great place to chat quietly as well.  

3. Chill out zone:  
Need to be still for awhile? This is a cozy space set aside for meditation/stillness.  

4. Healing:  
Feeling tapped? Reiki Practitioners and experienced Energy and Body Workers from within our community are often available to offer their care to re-energize and align the participants.  If you are a practitioner willing to offer service, please contact an organizer for further details.  (What a great way to highlight your personal practice.)
5. Community Altar:  
This is a space for you to focus your energy and intention or to draw inspiration from during the dance. You may bring something to place on or near the altar if you feel called to do so. 
6. Community networking area:  
This surface is available to you so that we can get to know one another better. Bring your business cards and brochures, event flyers, freebies, etc.  
Please take a moment to look through the materials during the evening and collect anything of interest. Seek and ye shall find.  


* Closing Process*  

At the end of the night, we usually end with a simple Heart Sharing with a few words spoken by those who wish to share what they experienced and any gratitudes, etc. There is also time allowed for community announcements before we part. 

Remember, you are free to bring flyers for your events/services and put them on the community networking table as well.  

"Dance Elemental"TM  - DevaGnosis 2007 

************ 
Yours in service,
Dakini Uma Amitabha - Director
c) 425.577.3296 

Have questions about DANCE ELEMENTAL - Ecstatic Dance Journey - 3rd Saturdays?
Contact DevaGnosis
Save This Event
When & Where

Center for Creative Living
1460 Koll Cir # C
San Jose, CA 95112


Saturday, September 21, 2019 from 8:00 PM to 11:00 PM (PDT)
Add to my calendar
Organizer
DevaGnosis divine nature ministry. We are so glad that your path has led you here to evolve with us. We consider ours to be a holistic minsitry - that is, a multi-traditional, spiritually centered community which sees all of nature and creation as divine.
We facilitate and promote community events that inspire personal growth, inner healing, physical well-being, prosperity, deep exploration and epiphany. We offer our open hands, hearts and minds for the highest good of all. In this service, we too are served. In this healing we too are healed.
We strive to empower tribe and community through deep play and the sacred work of discovering who we are so that we may share our gifts and shine our light to ease the suffering of all sentient beings and raise the vibration on this planet to a higher level of consciousness.  DevaGnosis is a central fire for the tribe and community. We invite you to gather around that we might see each other's loving faces. We are a rich and diverse spiritual community. Let us celebrate together our many paths made one in the same Light.

Our offerings for community events and services include:
"Dance Elemental" ecstatic dance journey, "Sacred Voices" song & chant circle, "Energy Walk" (meditative nature walks), Sacred Dance [with Dakini] classes/workshops/coaching, Pagan Way courses [with Tymn], "Loving Mirror Reiki" energetic 'healing' sessions, and seasonal Wheel of the Year celebrations.
Founded in 2007, DevaGnosis has participated at some larger events such as FolkLife in Seattle, WA and PantheaCon in San Jose, CA.  We have also worked with various community centers, 'new age' shops, dance studios and focus groups, always bringing our very best energy and wisdom to the table.
Some of our collaborative partners include:
- Bodysong Healing & Arts Center - Seattle, WA
- Halanda Studio - Willow Glen, CA
- Community of Infinite Spirit - Willow Glen, CA
- Center for Creative Living - San Jose, CA
- Open to Light - San Jose, CA
- Trinity Yoga & Wellness - Campbell, CA
- Inner Journey - Los Gatos, CA
- Los Gatos Acupuncture & Qigong Center - Los Gatos, CA

********************************
All events are currently hosted locally in the South Bay Area.  See our calendar for details, or contact us to make arrangements to host one for you and your friends and family!  More info can be found on our DevaGnosis web site: www.devagnosis.org.  We can also be found on FaceBook and on Meetup!

Yours in service, 
~Dakini~

Dakini - c) 425.577.3296